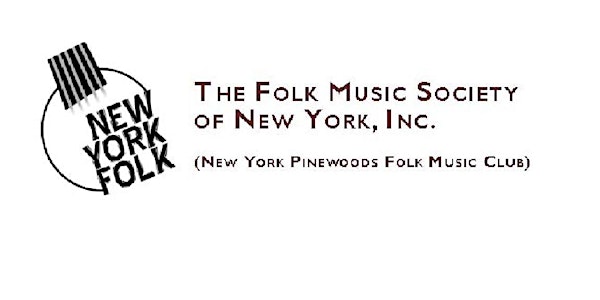 Folk Music Society of NY
Donations and Membership (or renewals) for the Folk Music Society of NY
When and where
Location
Membership Registration 444 W. 54 St, #7 New York, NY 10019
About this event
Join the Folk Music Society of NY, Inc. (aka, NY Pinewoods Folk Music Club).   Receive our newsletter which lists not only our own events but Folk Music events all over the metropolitan area.   Membership includes reduced admission to our concerts (not for long-distance members) and discounts on admission to our other events and weekends. Donations in any amount are also welcome. Go to the "Tickets" section for various options.
Although the payment is handled through paypal, you may use any major credit card -- if you come to a "pay with paypal" button, continue to scroll down to come to the credit card section. If this is a renewal, use the option for whichever membership option you want and indicate it is a renewal in the questions section.
Thank you for your support.