Description



Folk Music Event - a night of music and fun - at All Souls Braintree sponsored by the LGBTQ Welcoming Committee.



FEATURING
Ro Colegrove

Ro Colegrove started writing his own music and lyrics at age 10. He has not stopped singing, writing, or playing since. He plays for his dog, his partner, and whoever else will listen, in living rooms and clubs across New England. His quiet voice soothes the heart and nourishes the mind in whispered tones that can bring out tenderness in anyone. One of Ro's dear friends once told him that the place Ro writes from is one of the purest innocence. His careful writing kindly brings to life the narratives of the humblest but most salient people.
http://www.rocolegrove.com/
LISTEN TO RO HERE Scroll to the bottom of his Bio page
Kerr Griffin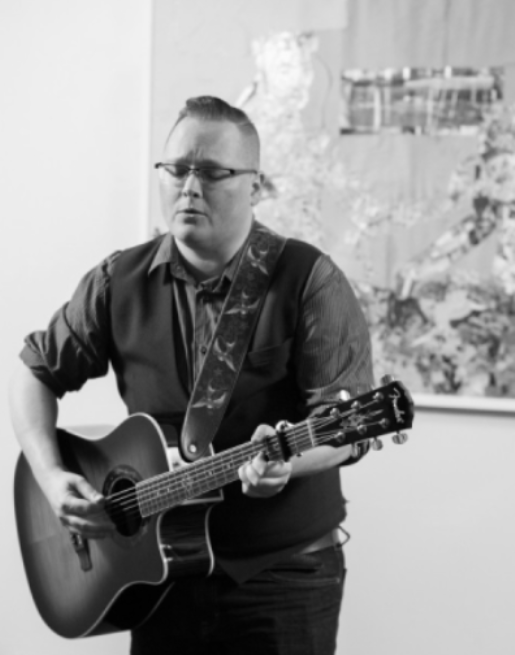 Kerr Griffin is a veteran of the Boston area cover band scene who paid his dues playing in and managing an award winning band. Sadly, he developed a chronic allergy to sequins and "Superfreak" as a result. It seemed a sign from above to strike out on his own to write and perform the acoustic music he'd always loved. Since then, Kerr has been cultivating his own brand of Americana Acoustic Rock.
Hear what others have to say about Kerr Griffin:
"If you are looking for a local singer/songwriter to crush out on while he croons onstage or if you just happen to like original, heartfelt lyrics that sound like they are being sung to you and only you, check out Kerr Griffin. Kerr has a welcoming and easy stage presence, can switch gears from covering Jonathan Coulton and Queen to strumming along to his own pieces, and rocks the Buddy Holly glasses like nobody's business. Nimble-fingered and smooth-voiced, Kerr brings the talent and charisma to any stage and the Queer Open Mic has been fortunate to have him." -- Mimi, Queer Open Mic Host
http://www.kerrgriffin.com/
Cici Eberle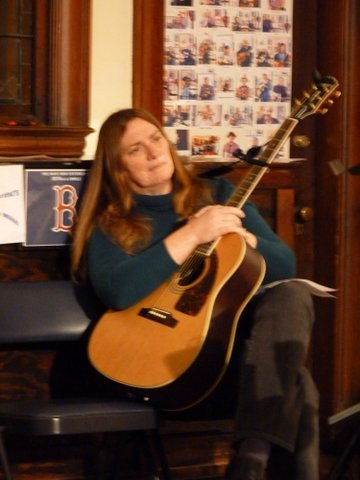 From the Bio Page of Cici Eberle
... My life has been "broken open" in many dimensions throughout the last decade, I sometimes I wish I didn't have so much to sing about. I think that my songwriting has matured to the point where not (every) song I write is a seven minute spleen-dump that asks you, the listener, to be my surrogate therapist. I especially enjoy the challenge of writing guitar music that adds substantially to the message and the mood of each song's subject. I'll let you be the judge if I'm evolving to that end.
I recently relocated from Northern Colorado to the Boston Area. I'm enthralled with the local music and open mic scene. A lot of what you will hear on this page was recorded live. Others are home studio recordings, another new undertaking, but well aligned with my geeky side. I am gradually building up a catalog of material and hope to get an EP together in the next year.
Thank You's and hugs to everyone in the SongSchool, Northern Colorado and Massachusetts music communities, you continue to feed my soul...
http://www.cicieberle.com/
WATCH ONE OF CICI'S VIDEOS HERE
Suggested donation is $8, $10 at the door. But YOU set the price. You determine what you can pay. If that's a dollar, you are more than welcome. If you are unable to pay anything, you are still welcome. If you are able to pay more than the suggested donation of $8 to help defray the costs of presenting this Folk concert, that's great, too! All we ask is that you give us your contact information so that we can confirm your reservation and that you further support LGBTQ rights.
Refreshments will be sold.
All Souls Parish Hall is located at 196 Elm Street, Braintree Massachusetts on the corner of Church and Elm Streets. Hall is handicap accessible with an ADA compliant restroom. Parking on Charles Street and in the lot behind the church off Charles Street. Enter through handicap access ramp doors. No smoking in building.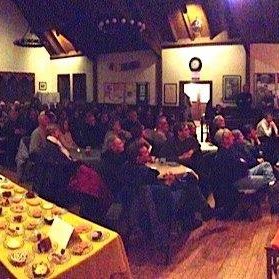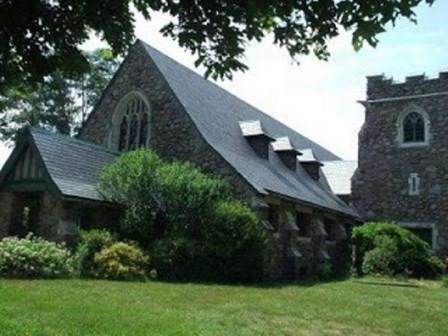 FAQs
Is there an age limit to enter the event?
Appropriate for all ages; children must be supervised.

What are my parking options?
Parking is available in the lot behind the church or on Charles Street

Where can I contact the organizer with any questions?
781-843-1388
Is my registration/ticket transferrable?
Yes