A unique program featuring a wide range of traditional and contemporary folk music and dance from Eastern Europe.
About this event
Don't miss Folk Dance and Song Gala (part of the Festival of Eastern European Culture), a spectacular program exploring a wide range of traditional and contemporary folk music and dance from Russia, Poland, Ukraine, Georgia and Balkan countries.
Program features:
Cheremosh Ukrainian Dance Ensemble
The Nitka Folk Performance Group
Izvorasul Romanian Dance Ensemble
Goga's Georgian Dance Production
Nomadi Balkan Band
Ukrainian Village Band
Viktoriya Kantor, singer/songwriter MC
Tatiana Thulien, singer
Hank Thunander, accordion
Sergei and Eleonora Kobzev, singers
Lev and Olga Frayman, singers
Sunday, May 16, 2021 at 7:00 pm
Maple Grove Bandshell | Town Green Park, Maple Grove, MN
In a case of severe weather all ticket holders will be notified by email about rescheduling not less than 24 hours before the event.

Cheremosh Ukrainian Dance Ensemble captivates audiences with its rich repertoire of traditional folk dances representing diverse regions of Ukraine. From the Carpathian Mountains to central Ukraine and its fertile steppes, each region boasts unique styles, authentic costumes, and its own music. The dancers' Hopak is an exhilarating, crowd-pleasing finale to each performance.
As part of the Ukrainian American Youth Association, Cheremosh is dedicated to preserving Ukrainian culture through dance and cultural enrichment activities. Most of its 60 dancers, who range in age from four to 24, are children or grandchildren of Ukrainian immigrants and several dancers themselves were born in Ukraine. The group performs throughout the Twin Cities at annual events including the Festival of Nations in Saint Paul and several held each year at the Ukrainian American Community Center. It has also performed at the Minnesota State Fair, Lake Harriet Band Shell, and frequently dances by invitation at various public and private events.
For more information click HERE.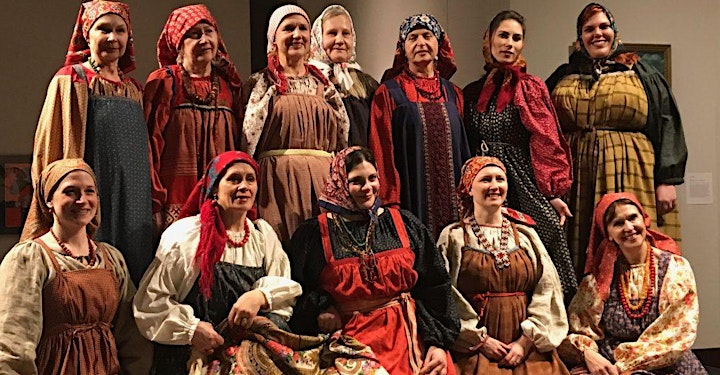 Nitka is a folk performance group affiliated with The Museum of Russian Art in Minneapolis, Minnesota. The group's mission is to study, research, perform, and interpret female communal culture of old Russia. The songs and dances are based on the 19th century village tradition, but their roots are far more ancient. Performances feature circle dances called khorovods, singing games, work songs, solemn ritual events, and more. This is an intangible heritage that Nitka hopes to preserve.
The Nitka are performance-oriented folklorists who love to present this fascinating slice of the world's traditional communal culture to broad public. The group is TMORA's outreach project contributing to Minnesota's vibrant and varied art scene.
Click HERE to learn more.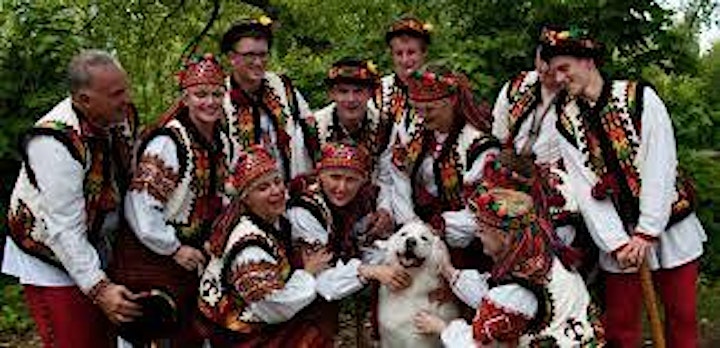 The Dolina Polish Folk Dance Family is proud to be celebrating more than 70 years of sharing their love of Polish Music, Song and Dance. What started from a small adult group in 1949 has grown to include a children's group-Sloneczniki, a teen group-Chabry, a choir and band.
Beyond the five national dances of Poland – Krakowiak, Oberek, Mazur, Kujawiak and Polonez, the group has continued to expand its repertoire with suites representing all corners of Poland – Beskidy, Gorale, Hutzul, Kaszuby, Krakow (eastern), Kurpie Lowicz, Lublin, Lubusk, Nowy Sącz, Opoczno, Rzeszów, Śląsk, Spisz, Warszawa, Wielkopolska, Żywiec City and Żywiec Mountain.
As 2019 begins, there is more to come as the group recently learned a suite of dances from Lemko. With the new suites of dances, comes new costumes for the group. Dolina now has a large collection of regional ethnic costumes for each of the suites – some pieces purchased directly from Poland and some made by group members themselves.
Learn more about us HERE.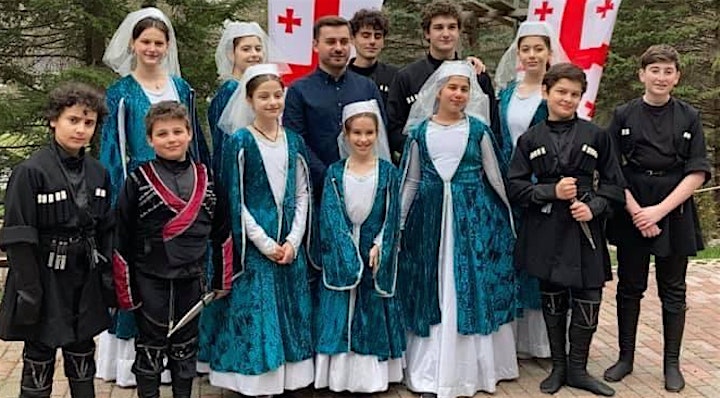 Goga's Georgian Dance Production was founded in 2018 in Saint Paul, Minnesota by George Saparashvili, a professional Georgian dancer and choreographer.
Their mission is to promote and expand Georgian dance and culture in Minnesota, and more broadly in the United States. Their plans include traveling nationwide and bringing the artistry and joy of Georgian dance to all who love dance and ethnic culture.
Goga's Georgian Dance Production offers classes for students at the age of 6 and older as well as adults on Saturdays and Sundays at Saint Sahag Armenian Church.
Learn more about us on Facebook.

Nomadi, the #1 Balkan band in Minnesota.
Thinking of nomads in more romantic ways rather than negative contemporary connotations, the name for our away-from-home musical creation "Nomadi" was a natural choice. Ages ago the Bulgars, a semi-nomadic tribe, traveled west across continents on the back of their horses in search of the richest and most fertile lands. Much like that, we moved far west from our home country of Bulgaria to follow our dreams, provide what we think is a better life for our families, and pursue happiness. Although away from home, without even realizing we carry our past and history in our blood and bones; our Bulgarian culture, traditions, and genesis are steadily rooted in our hearts. They are running wildly through our veins and if you could listen well enough, you could hear the hooves of khans' and Bulgars' horses racing through the wind.
To learn more visit OUR WEBSITE.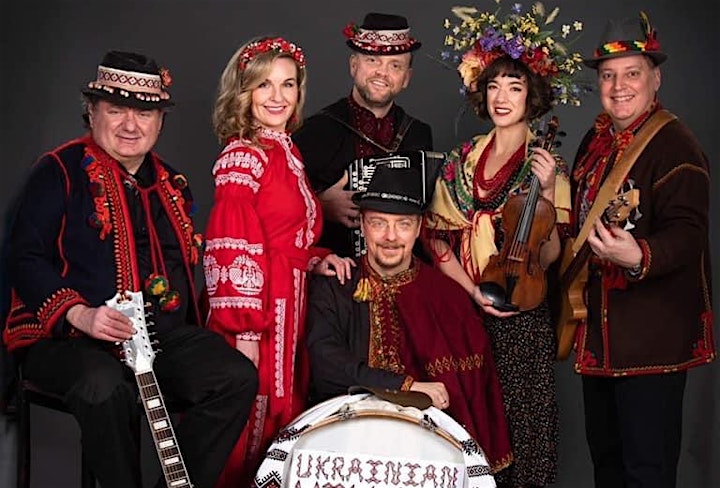 Ukrainian Village Band, aka "Hurt Seljukiv!" is a party band performing a wide range of folk & modern music of Ukraine & of Ukraine's various ethnic communities.
Learn more about us on Facebook.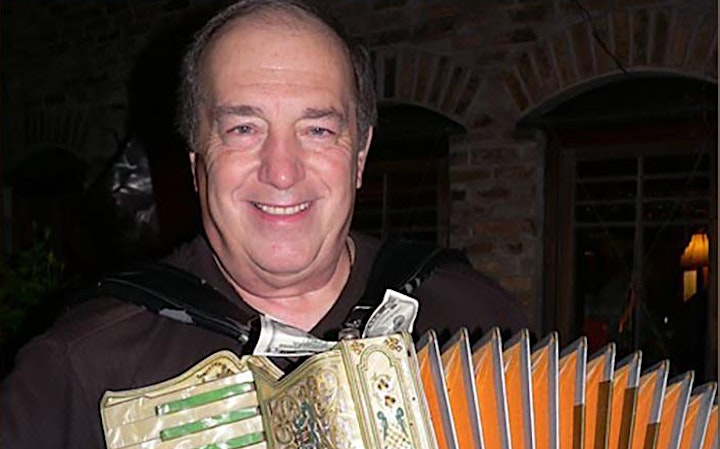 Every time he picks up his accordion and plays, Hank Thunander pays tribute to his idol, Frank Yankovic. For nearly half a century, Hank has led one of the top Cleveland-Style polka bands in the Upper Midwest. Fans enjoy his energetic polka sound, but Hank also can put across a big-band, light-rock or country tune. His versatility has earned him frequent invitations to festivals, clubs and ballrooms with an average of 300 appearances a year.
Hank was raised in the Gogebic Range of the Upper Peninsula of Michigan, near the border of Minnesota's Iron Range. As a youngster he was fascinated with Yankovic's happy music and took up the accordion. A dream came true when, at age 10, America's Polka King brought Hank on stage to play along with him. Hank led bands in high school and the Army before settling in St. Paul, Minnesota. Another dream was realized in 1970, when he was invited to record with Yankovic. Since then, Hank has released eight albums of his own.
Some of the entertainers he accompanied include Lawrence Welk favorites Myron Floren and Joann Castle. From 1972 to 1981, Hank hosted a weekly radio show on WMIN, featuring Slovenian-style polkas. He organized polka tours to Europe, Hawaii, the Caribbean and Alaska. For his contributions to music, Hank has been honored by the Ironwood Hall of Fame, the Michigan Polka Music Hall of Fame, and the Minnesota Accordion Club. He received the Lifetime Award from the Mid-America Music Hall of Fame.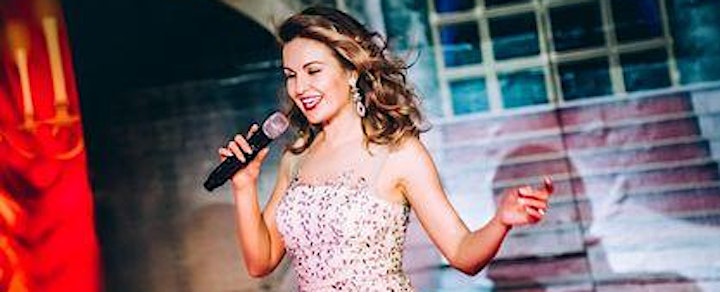 Viktoriya Kantor, singer / songwriter MC
Learn more about Viktoriya on Facebook.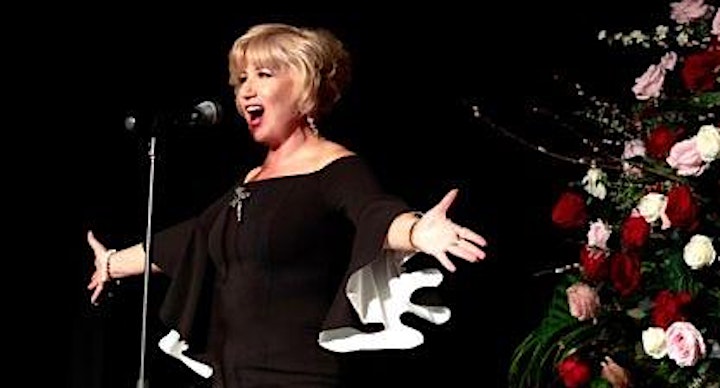 Tatyana Thulien (Татьяна Тулина) received her vocal training from the Crimean Chamber Singing School, master classes from the Kiev State Conservatory and series of jazz improvisation classes. She appeared in the numerous performances at the Sevastopol Drama Theater. Tatyana is a laureate of the Crimean Folk Music Festival 1996 (Special Prize). She also is an established songwriter; for two consecutive years her songs (Ashes of Summer) were top of Crimean Music Hit Parade.
Since moving to the U.S. (Minnesota), Tatyana participated in the number of concerts for the Russian-American audience (Russian Seasons in Minnesota 2002-2009, Celebrating Russian Art, 2010). She performed Russian National Anthem at the World Hockey Cup opening (Xcel Center, Saint Paul, MN). In 2009, she recorded soundtrack for the film "The Voice of Russian Jews". Film was featured at the Minneapolis and Boston film festivals. She also organized a number of musical events (in collaboration with Consulate General of Russia in Seattle) highlighting both professional and amateur musicians, including one of the biggest festivals of the Russian Art in Midwest (Celebrating Russian Art, 2010). After relocating to North Carolina, Tatyana participated in organizing the very first Russian Culture Day-2012. She also established Charlotte Slavic Festival (2014-2021) in collaboration with Opera Carolina.
Since 2013, Tatyana has been a member of the Opera Carolina Chorus and appeared in 16 opera productions, including Aida, La Traviata, Flying Dutchman, Nabucco, Romeo and Juliette, Lucia di Lammermoor, Carmen, Eugene Onegin and others.
In 2017, in collaboration with The Museum of Russian Art (Minneapolis), Tatyana organized the biggest in Russian-speaking diaspora Russian Silver Age Poetry and Music Night.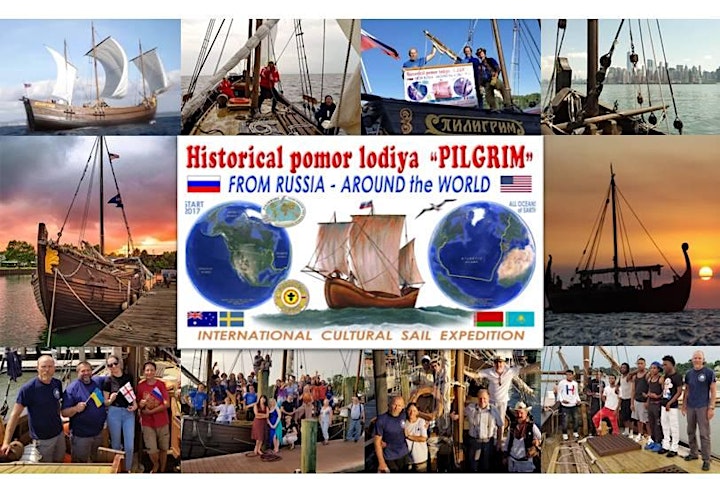 Meet captain Sergey Sinelnik, a renowned Russian traveler, and his international crew in the middle of his expedition around the world in a three-masted, 42-foot wooden replica of the Pomor lodya PILGRIM, a 18th-Century Russian ship.
The main goal of this voyage is to build historical and cultural bridges from the present to the past. The project introduces the beauty of wooden shipbuilding and the architecture of ancient Russia. Numerous visitors to the Pilgrim will experience, free of charge, an on-board exhibition of traditional wooden crafts, ship models, Russian Orthodox icons, paintings, photographs, dioramas and souvenirs representing the amazing world of wooden shipbuilding and architecture, and will be able to feel the warmth and grace of wood and clay products.
In 2020 the COVID-19 pandemic nearly scuttled the expedition after it had covered more than 12,000 miles through Europe, the Atlantic Ocean, and North America's Great Lakes. Last year's navigation was delayed for four months due to quarantine and some travel restrictions. Moreover, several sponsors were unable to support the project.
The ship is currently staying in Loon's Foot Marine in Twin Ports (the cities of Duluth, MN and Superior, WI), over the winter as the expedition needs to raise funds for transportation of the ship and crew to Seattle, WA, where it will resume sailing in the Pacific Ocean to Alaska and then to the Kamchatka region of eastern Russia. As of now, there are insufficient funds for the expedition, so we would really appreciate any support in the form of donations. Every donor will receive a signed souvenir from the captain. All donations are tax-deductible.
For more information visit: http://www.sinelniki.ru/index.php?id=106
Like us on Facebook.
COVID-19 SAFETY RULES
Our priority is the health and safety of our guests, performers and staff.
PHYSICAL DISTANCING AND REDUCED SEATING
Based on state guidelines, maximum capacity is 250 people (including performers and staff). The amphitheater area is only available to pre-registered guests. Seating will be mostly arranged in pairs, with exceptions for bigger families and single guests. Each group of seats will be 6 feet apart from any surrounding seat. After the concert, our volunteers will help attendees exit the space in small groups using separate departure paths.
FACE COVERINGS REQUIRED
Everyone is required to wear face coverings during the ticketing, registration, entering (seating) and exiting process. If you don't have a face covering upon arrival, disposable masks will be provided. However, once you are seated, you may remove your mask if needed.
FREQUENT HAND WASHING AND SANITIZING
Hand sanitizers and wipes will be available throughout the venue. Restrooms will also be available.
CLEANING
Common areas, restrooms and high touch points will be cleaned and sanitized frequently throughout the event for your safety.
PRE-CONCERT SCREENING
Please stay at home if you have any symptoms listed below:
• Fever
• Cough
• Shortness of breath or difficulty breathing
• Chills
• Muscle pain
• Headache
• Sore throat
• New loss of taste or smell
We thank our sponsors and partners:
The Rubinstein Music Academy
The Museum of Russian Art
Slavic Experience 2021 festival
Schmitt Music
Zerkalo Russian Media of Minnesota