What are all the restrictions involved around practicing folk arts in public spaces?
About this Event
We're pleased to welcome Deenps Bazile, Haitian artist and founder of Gran Bwa, to join this Folk Arts Society meeting!
When Bazile visited Prospect Park in 1985, Vodou spirits--Vodou is a religion that combines elements from West African religious traditions and Catholicism--instructed him to sculpt a tree trunk into a "potomitan", a Haitian Kreyòl term meaning "centerpost." Join us as he discusses how he relies on city permits to continue this important tradition, and how he uses the park for inspiration and spiritual renewal.
BAC Folk Arts Society is an open forum for folk and traditional arts practitioners to discuss issues related to the preservation, promotion, and practice of their craft. Meetings are held "in the round" and are open to the community - no podiums or microphones, only a circle of ideas. Come learn with us!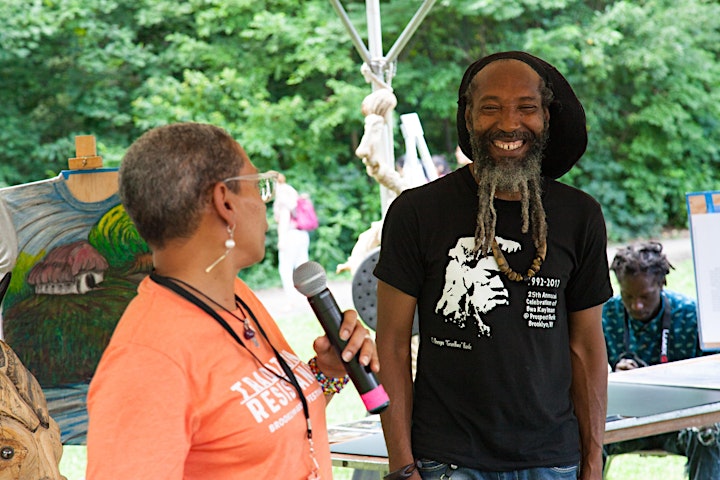 Photo by Maria Fernanda Hubeaut.