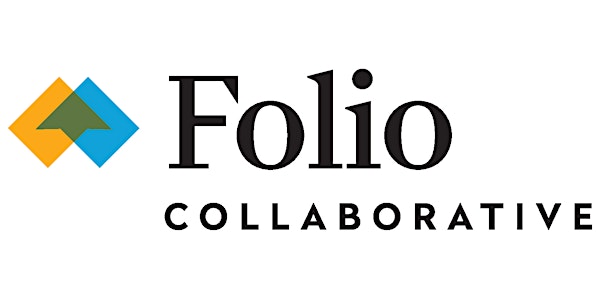 Multiple dates
Folio Workshop: Ongoing Reflection as a Tool for Growth and Innovation
Folio Workshop: Ongoing Reflection as a Tool for Growth and Innovation
Date and time
Wednesday, July 29, 2020 · 6 - 11am PDT
Refund Policy
Contact the organizer to request a refund.
About this event
Learning without reflection is a waste. Reflection without learning is dangerous. - Confucius.
Great educators are self-reflective, continually thinking about what worked and what didn't work in their daily practice and then using that information to make adjustments. School leaders can play an important role in supporting teachers' reflection processes. By establishing shared structures for reflection, dedicating time for reflection, and working side-by-side with teachers to unpack and innovate based on those reflections, school leaders demonstrate their commitment to reflective practice.
In this workshop, we'll:
explore how adult learners use reflection as a way to process, draw connections, find relevance, and make meaning from their experiences;
learn about the common elements of effective reflection practices;
think about how we might expand our go-to reflection practices to include things like journaling, peer conferencing, video, and audio recording.
brainstorm ways that school leaders can help teachers use their reflections as the starting place for innovation - tackle the "and now what?" question.
create and receive feedback on a draft framework for implementing a multi-faceted, embedded approach to reflection with your faculty and staff.
A few notes about registration:
This workshop is designed for Folio school leaders responsible for facilitating the reflection process with faculty and staff.
This is an interactive workshop - be prepared to participate and learn together!
There is a small amount of pre-work required (approx 20-30 minutes).
Registration is limited to 15 Folio leaders per session. Each registration gives you an individual link to the workshop for one participant.
Should registration be full, please add your name to the waitlist.
See All of Folio Collaborative's Summer Events at This Link:
About the organizer
Folio is a leadership collaborative for educators. We help our members drive change by making professional growth a strategic priority.
A unique combination of training, software, and community makes Folio special.  We offer tailored in-person and virtual trainings for leaders of member schools.
Our technology platform helps make sure that professional growth is both visible to leaders and validated by peers. It supports a continuously improving practice by emphasizing space for conversation, feedback and self-reflection.