Description
The 2019 FolioCollaborative Summer Institute
---
The Folio Summer Institute is a program designed to support and enhance your leadership skills and use of Folio. It's an opportunity to learn from other school leaders and share your experiences. This once-a-year assembly of leaders and teams from our member schools offers everyone a chance to strengthen the Collaborative by teaching and learning from one another.
We are excited to be hosting this year's Institute at the Scottsdale Resort and Spa at Gainey Ranch in Scottsdale, AZ.
2019 Focus: Collaboration
Improve excellence and expand equity for students

Create learning communities that foster risk-taking and intentional conversations

Develop best practices that make a true difference in students' education
Workshops and speaker topics include:
Identifying goals and defining purpose

Building community trust

Creating time and space for reflection and ideation

Developing effective ways to work together

Addressing cultural challenges (including resistance to change and communication barriers)
Keynote Speaker: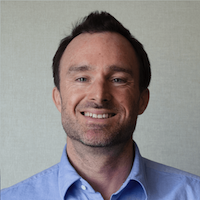 Sam Chaltain
National educator and partner at 180 Studio, a global design collaborative dedicated to advancing people's understanding of the future of learning--and what it requires. Writer and film producer, including for the New York Times, Huffington Post, Education Week, USA Today, PBS and six books about education reform.
Featured Speakers: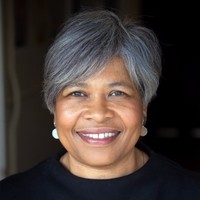 Desiree Ivey
Executive Director, Teacher Training Center, Shady Hill School; Child and Equity Advocate; Independent School Consultant, Teacher and Board Member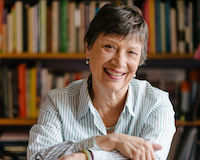 Abigail Wiebenson
Certified Leadership Coach; Fierce Conversation Certification, 30 Year Independent School Leader and Trustee; Author, University Professor
Plus:
Summer Institute participants will also hear about the next phase of FolioCollaborative's development focused on enhancing processes and creating new resources to support collaboration and peer interaction in schools.

Registration for the 2019 Summer Institute includes:
• All meals beginning with lunch Wednesday and ending with lunch Friday
• Opening night cocktail reception
• Three days of sharing insights and experiences with dozens of peers from other independent schools
**Please note that the registration price DOES NOT INCLUDE the price of the hotel reservation.**
Group Registrations:
Every year, we hear participants remark that they wish other members of their team could be at the Summer Institute with them. We invite you to bring a team to the Institute to share the experience and to bring back new ideas to support the Folio work at your school. In order to encourage more team participation, we are offering a group rate when three (3) or more people from the same school register together.
New to Folio?
Register now for Folio Orientation at the Summer Institute 2019. This workshop is designed especially for schools who have joined Folio but have not yet had their Implementation Workshop. It is also a great way to start the Summer Institute for someone in your school who just learning the software, or taking on the role of supervisor or Folio Administrator. This optional workshop will provide time for new Folio users to familiarize themselves with the technology and its functions before diving deep into conversations about their leadership and the Folio process at the Summer Institute.
Cancellation of Registrations:
Please send conference registration cancellations via email to outreach@foliocollaborative.org by May 25, 2019. Please note that cancellations submitted after May 25, 2019 will result in a partial refund of the registration cost. Please note that we do accept substitutions, so if someone from your school/organization can attend in your place, please let us know and we will transfer your registration.
**Please note that registration for the Summer Institute is open only to individuals from schools who are members of FolioCollaborative.**
---
Travel and Hotel Information
NOTE: The Institute begins at 12 noon on June 26th, and ends on Friday, June 28th at 1 PM.
Hotel
A discounted room block is available for the 2019 Summer Institute attendees at the Scottsdale Resort and Spa at Gainey Ranch. Discounted rates of $119 + resort fee, tax/night for single and double occupancy rooms will be available for attendees June 25-28, 2019. To qualify for the discounted rate, rooms must be reserved by May 25, 2019.
Reservations can be made online by clicking here.

Parking
Free self-parking is available on-site.

Area Airports
Sky Harbor International Airport (PHX)
Phoenix-Mesa Gateway Airport (AZA)