The Ground presents Folamour and Mezerg for Space Basel on Thursday December 2nd, 2021!
About this event
French DJ/producer Bruno Boumendil (aka Folamour) takes the bright aesthetics of disco and adds a significant amount of house groove, making for laid-back but propulsive club tracks.
Originally hailing from Lyon, Boumendil quickly found his feet as an upcoming talent, releasing his first mixtape, 2015's Chapeau Rouge, on Fauxpas Music. From there he went from strength to strength, establishing himself outside of France for his skills as a DJ. He went on to establish his own label, Moonrise Hill Material, alongside Ethyene, Kaffe Crème, and Okwa; he released his debut album, 2017's Umami, through the label. Around the same time, he moved over to London, where he established another label, FHUO (For Heaven Use Only) Records, through which he released his sophomore album, 2019's Ordinary Drugs.
Mezerg is the creator of PianoBoomBoom, a genuine mix of piano and... boom boom. Hands and feet linked to his instrument, his whole body is in use. Merging electronic and acoustic music, the Frenchman creates an organic new sound, that he loves to disrupt by adding weird stuff to the chords of his piano. Somewhere between techno and world music, this one-man nightlife act draws equally from jazz and trance.
The Ground is now cigarette free. We thank you for not smoking cigarettes at The Ground.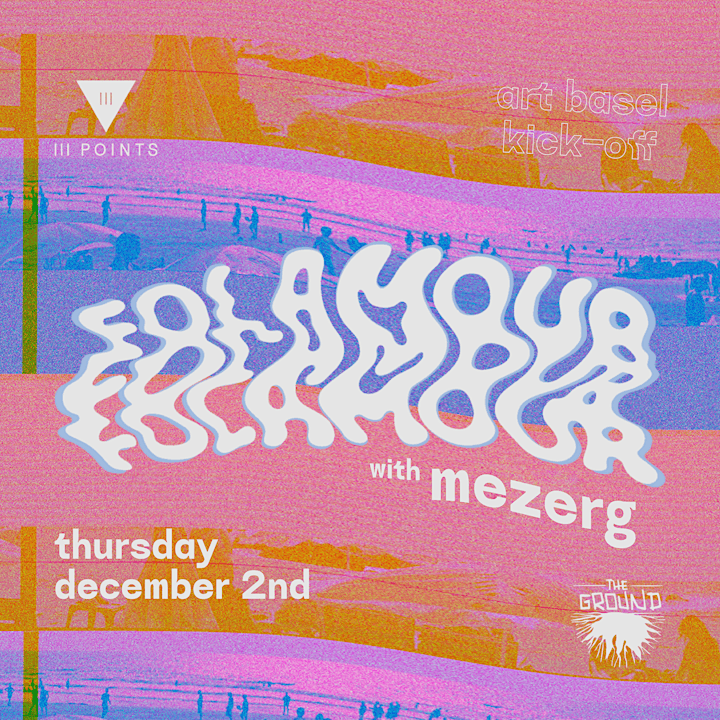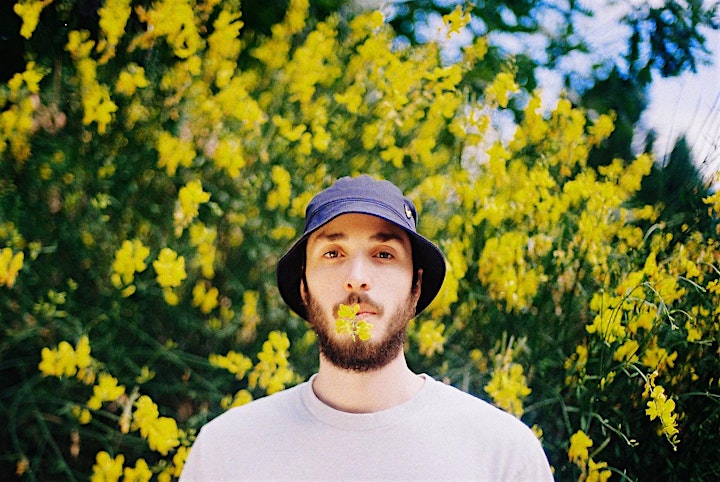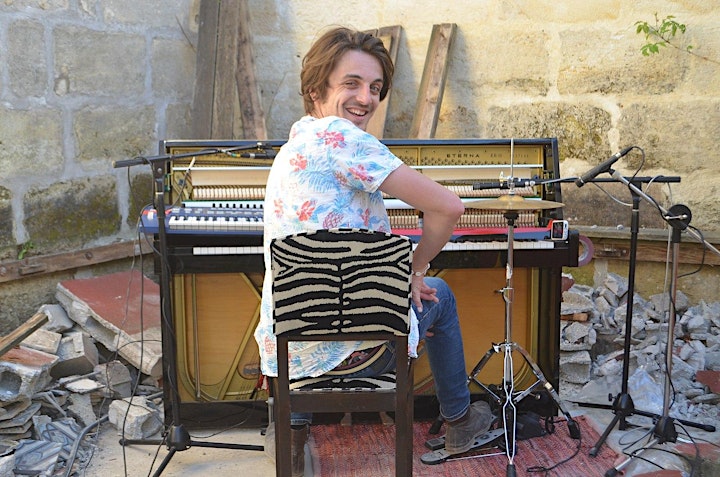 Organizer of Folamour with Mezerg at The Ground