Description
Welcome to
FOCUSED to FABULOUS BOOTCAMP


Live a life filled with PURPOSE,PASSION & PROFIT!!
If YOU want to be surrounded by people that will help YOU to ....

Identify your gifts & talents

Bridge the gap between having a great idea and starting a business
Conncect with like minded, driven individuals
Develop a community of support
Get out of your own wayand make it happen

Learn how to brand yourself effectively

Develop a plan of action

and MORE.....

Then it's time for YOU to TAKE ACTION & GET REGISTERED TODAY!!

This is a one day boot camp for WOMEN who want to accelerate their SUCCESS!
You will be immersed in an environment filled with positivity, inspiration, guidance and support.
The speakers will share their powerful, personal stories of
overcoming adversity
creating a business you are passionate about
work -life balance
creating a community of support
starting when everyone else says you can't

moving past the obstacles that keep you stuck
and much more ... you will receive their tips & tools on how to move forward in your own life & business too!
There will even be an opportunity for you to schedule a one on one chat with the speakers and a PANEL DISCUSSION with ALL the speakers including a Q & A!
About the Event Host


Lisa Harris McLean otherwise known as TEEN COACH DIVA is EMPOWERMENT coach for WOMEN & GIRLS, author, speaker and most importantly an advocate for women & girls worldwide.
Lisa's passion to empower girls inspired her to create a business that offers life coaching services, events & travel opportunities for girls & women in 2010. She is the creator & facilitator of The D.I.V.A. Tribe- an online community of support & resources for women who want to ROCK their business, she also hosts live events, retreats and offers virtual courses, workshops and mentoring services. All of her work is a direct extension of her belief that every women & girl possesses a unique talent and purpose which can be discovered through guidance and exposure to real life experiences, mentoring and support. Working with teen & tween girls in several programs throughout the years including: YMCA, Girl Scouts, Boys & Girls Club, Texas Communities in Schools, creating a local Youth & Teen Dance for kids/teens and other projects in her local community has lead Lisa to a achieve a higher goal ....
To REACH & TEACH 1 MILLION WOMEN & GIRLS 2B D.I.V.A.s by 2020.

What is a D.I.V.A. you ask??

A D.I.V.A. is a women or girl who can Dream BIG - Inspire others- Value yourself- Achieve your goals!

Connecting and communicating with women and teen girls is something that comes naturally to Lisa. She recognizes and identifies unique attributes in everyone she meets. " I feel a strong sense of responsibility to pass on what I have learned on to others in order to make their journey through life a more positive, authentic experience. My work has given me the opportunity to touch many lives with the intention of causing a ripple effect which will continue to reach others in the same positive way" -Lisa Harris-McLean


MEDIA SPONSOR

Rita Hernandez -Founder, Owner and CEO of Inspiration 4 Life Radio, TV and Web Network 24/7 will be conducting interviews at the event as well capturing empowering moments with the speakers & attendees!!
www.inspiration4life.org
www.facebook.com/ritamariehernandez
www.facebook.com/ritahernandezinspiration4life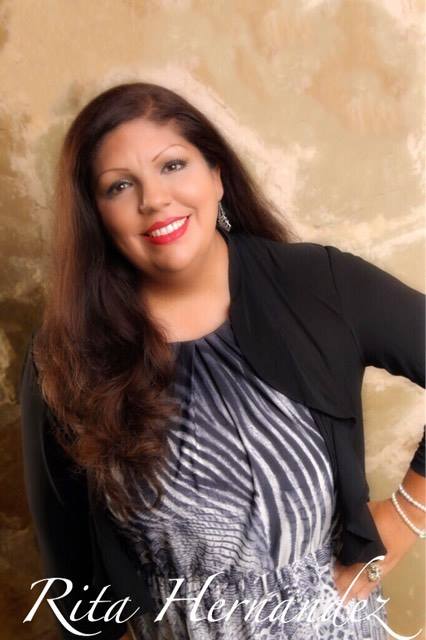 EVENT SPONSOR:

Kathleen Lambright Realtor Pooley Land & Realty

Find her at Kathleen Lambright Sells Texas Coastal Property