Description
Come to Focus to learn, network, collaborate, and be inspired. This intensive full-day event features talks from influential guest speakers, advice from accomplished real estate professionals, and unique, fast-paced sessions designed to help you change your business for the better.
Our event speakers include:
Bob Corcoran, a premiere real estate coach and consultant since the 1980s

David Lipp, a top-level Strategist from Google

Chris Tamm, sold 400+ homes per year, and

Gabe Cordova, sold 800+ homes per year
Featured topics include:
SEO and organic lead generation

Next-level tracking and reporting for teams

Using system integrations to automate creatively

And more!
We are intentionally keeping our Focus conference small - with thousands of clients, these limited seats will go fast!


Where Should I Stay?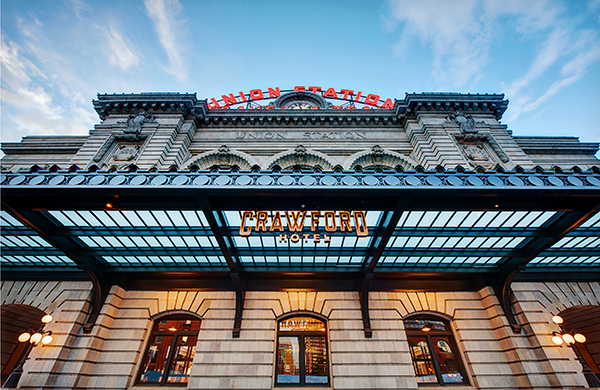 Blocked Dates: March 26-27
Focus Special Nightly Rate: $249
The Crawford Hotel, downtown Denver's newest luxury hotel, is located in the iconic Union Station, just across the street from the Alliance Center. Like nothing Colorado has seen before, The Crawford effortlessly combines the historic elements of Union Station's past with the smart luxury guests crave today.
Showcasing the best of Denver, the restaurants & shops at Denver Union Station are world- renowned. From breakfast at Snooze, an a.m. Eatery, to 30 Colorado craft beers on tap at the Terminal Bar, the station's former ticketing window, there is so much to explore at Union Station.
FAQs
Cancellation Policy
Firepoint will issue no refunds under any circumstances. Any and all payments made to Firepoint are not refundable for any reason, including, but not limited to, illness, acts of God, travel-related problems, acts of terrorism, loss of employment and/or duplicate purchases.
Transfer Policy
You may transfer your Focus registration to another individual for the same event you are registered for by notifying us in writing at info@firepoint.net. All substitution requests will be processed within one week. Attendee substitutions on the day of the event will require a $50 fee.
Force Majeure
If events beyond the reasonable control of the parties, including, but not limited to, acts of God, war in the United States, strikes, terrorist attacks in the city where the event is being held, or curtailment of transportation either in the event city or in the countries/states of origin of the attendees, which prevents at least 50% of the attendees from arriving for the event, so that it is impracticable, illegal, or impossible to hold the conference, Firepoint may cancel the Focus event and offer attendees a credit for a future Firepoint conference in the amount of the paid registration fee.