About this Event
Thank you for your interest in the 15th Annual "Focus" on Vision Impairment & Blindness Conference: Meeting the Needs of Individuals with Intellectual Disability and Vision Loss. We encourage you to register early if you can! Registrations are due by February 20, 2020.
Paying by Credit Card
You will find the full Conference Brochure by scrolling below. Please have your PayPal or Credit Card information ready to complete the Online Registration Form. There is an additional processing fee if using the credit card payment option.
Paying by Check or Purchase Order (PO)
Please complete the paper Registration Form and mail with your payment. (Payment address is provided on the form.)
Registration Detail
Take note of which Concurrent Sessions you would like to attend, as you will be selecting these on the Registration Form. Thank you!
Questions?
Please contact Lisa.DiBonaventura@state.ma.us
Thank you so much for your support! We look forward to seeing you on March 11th 2020!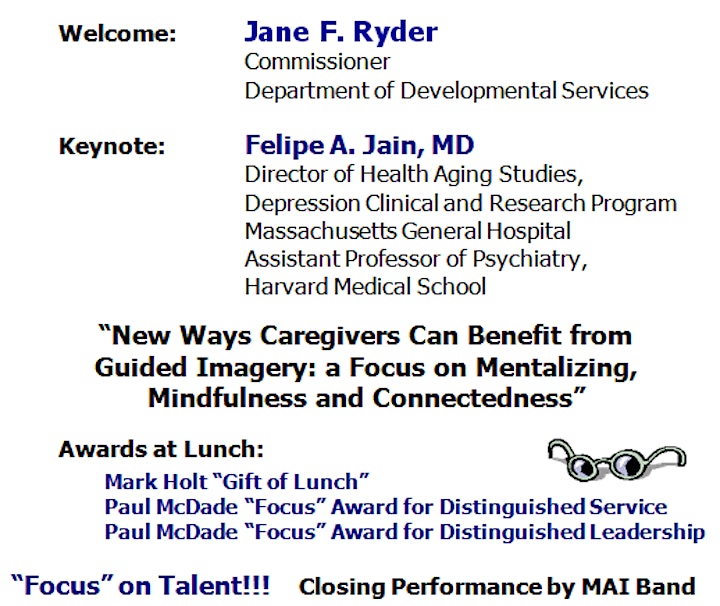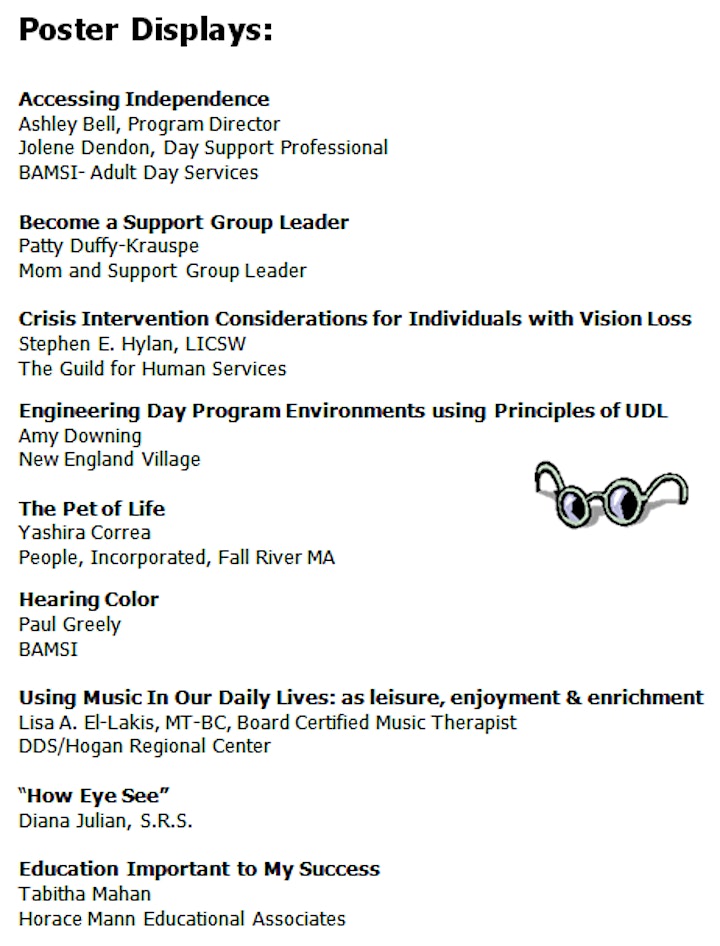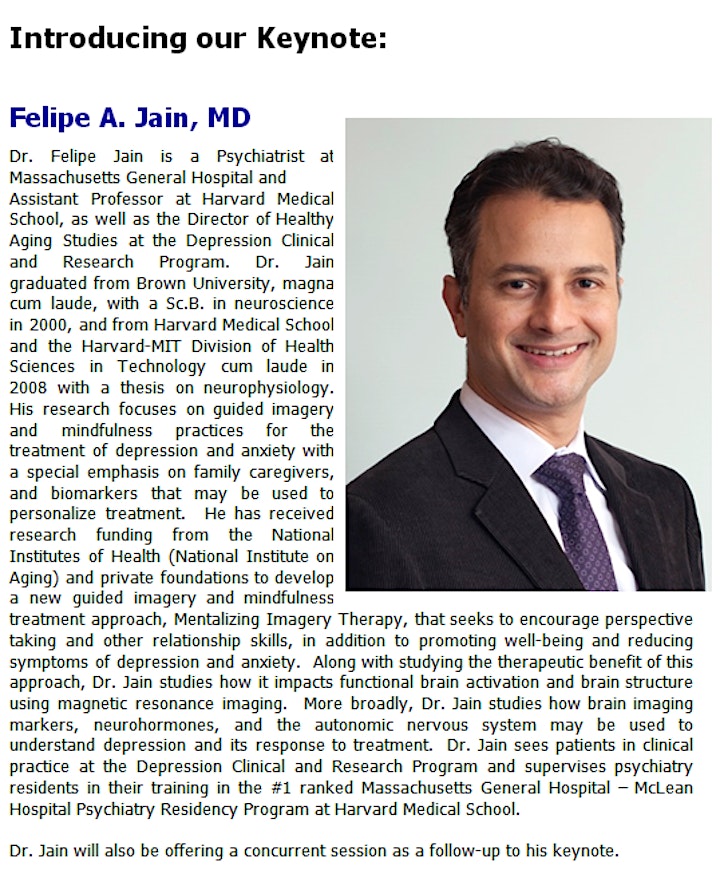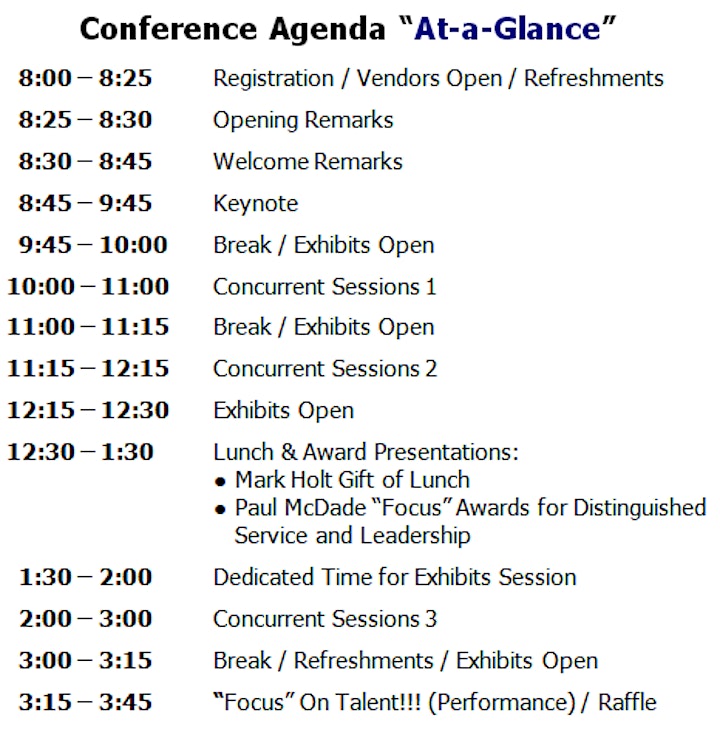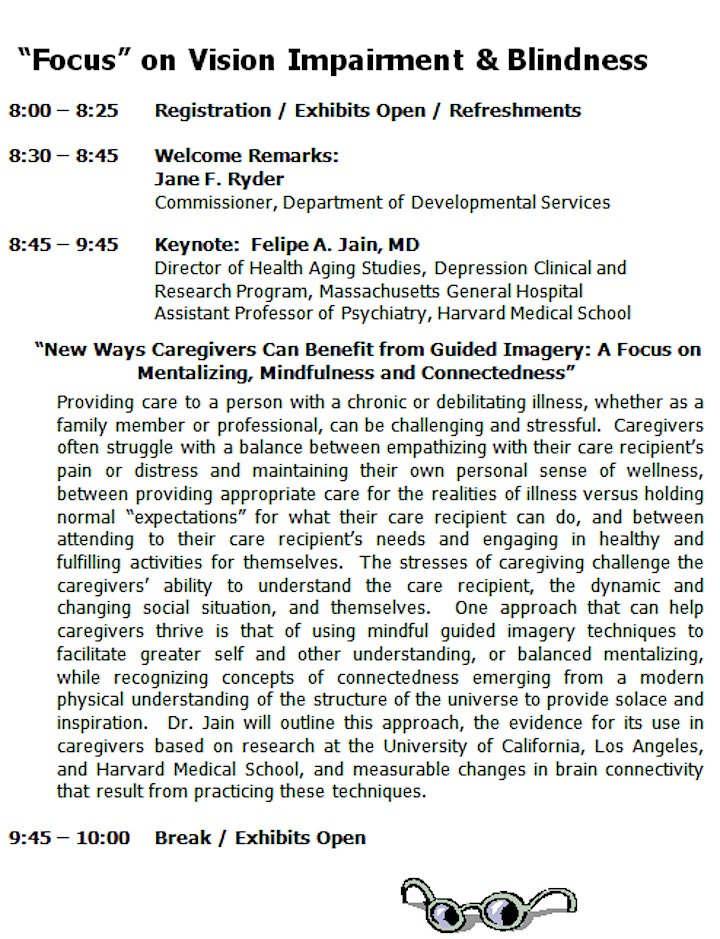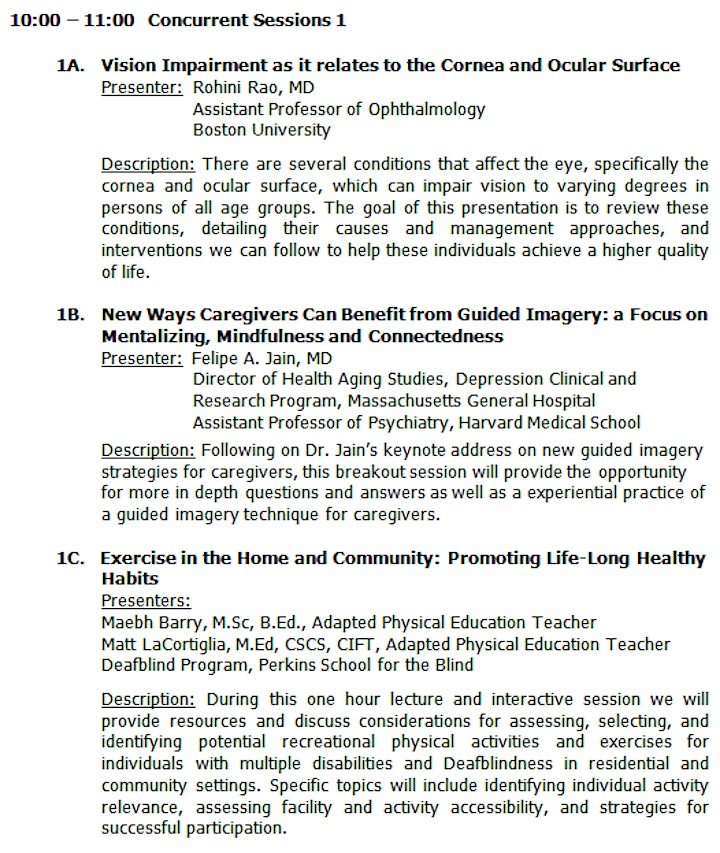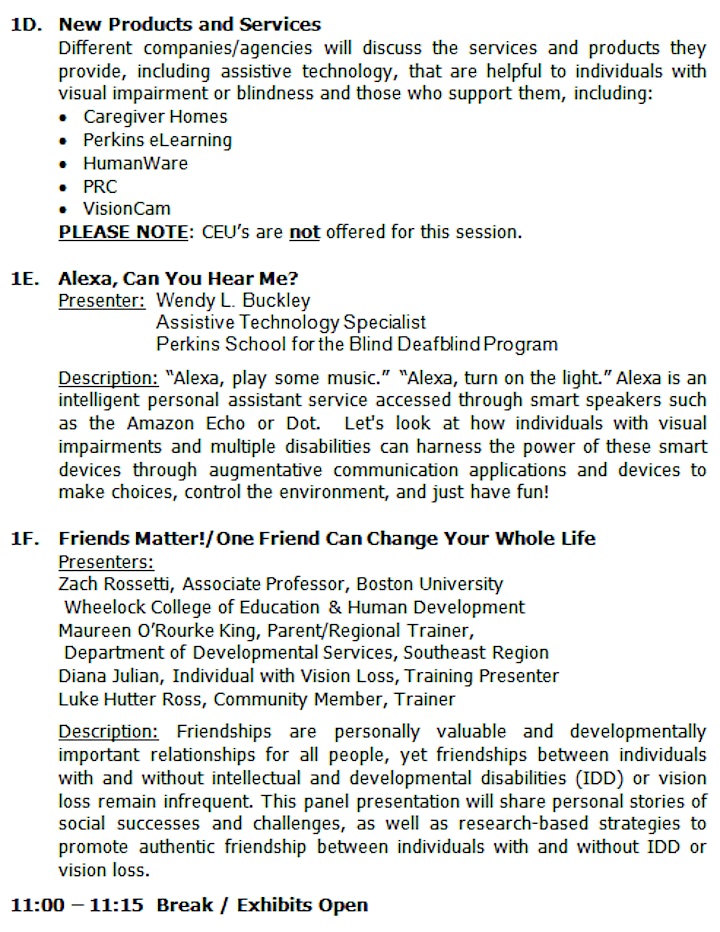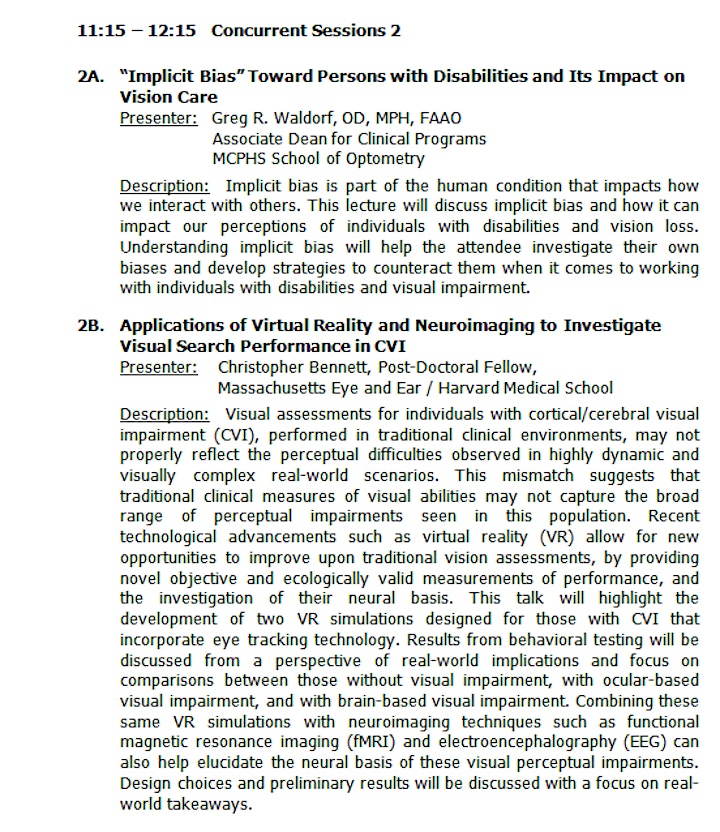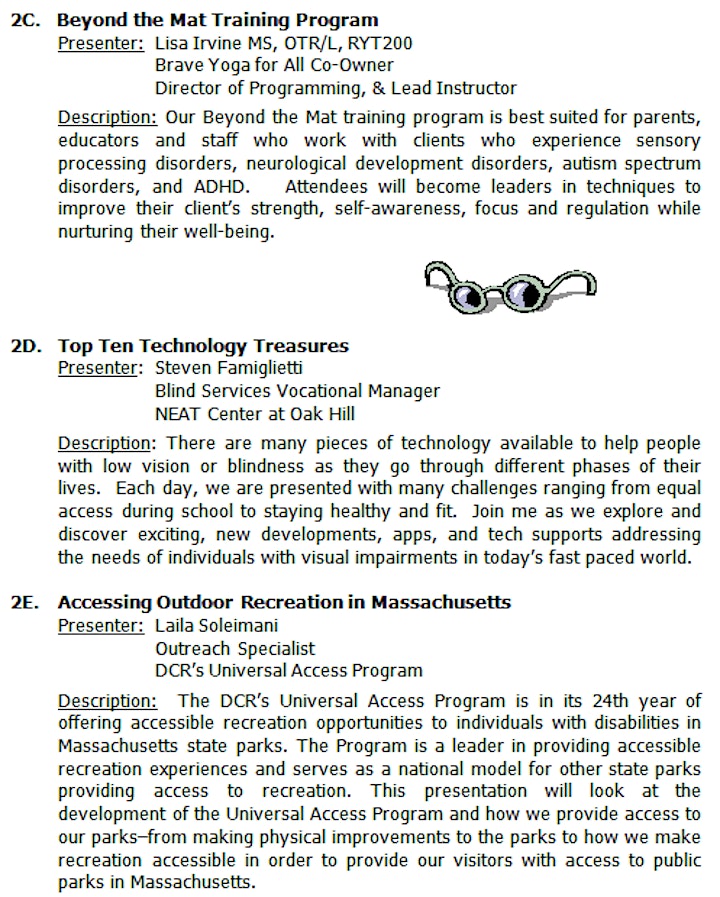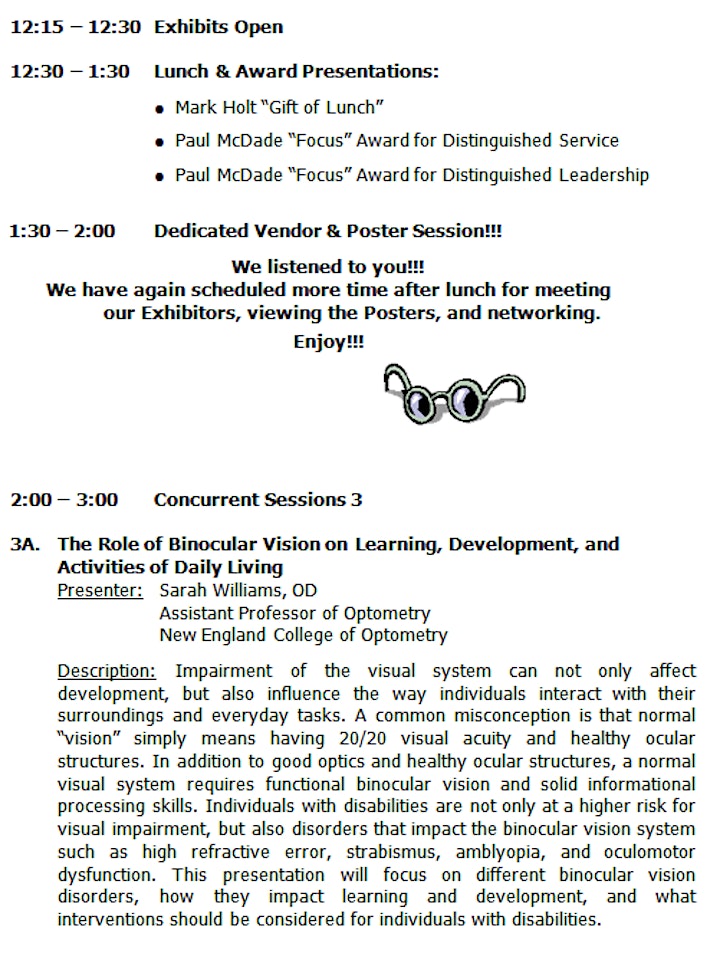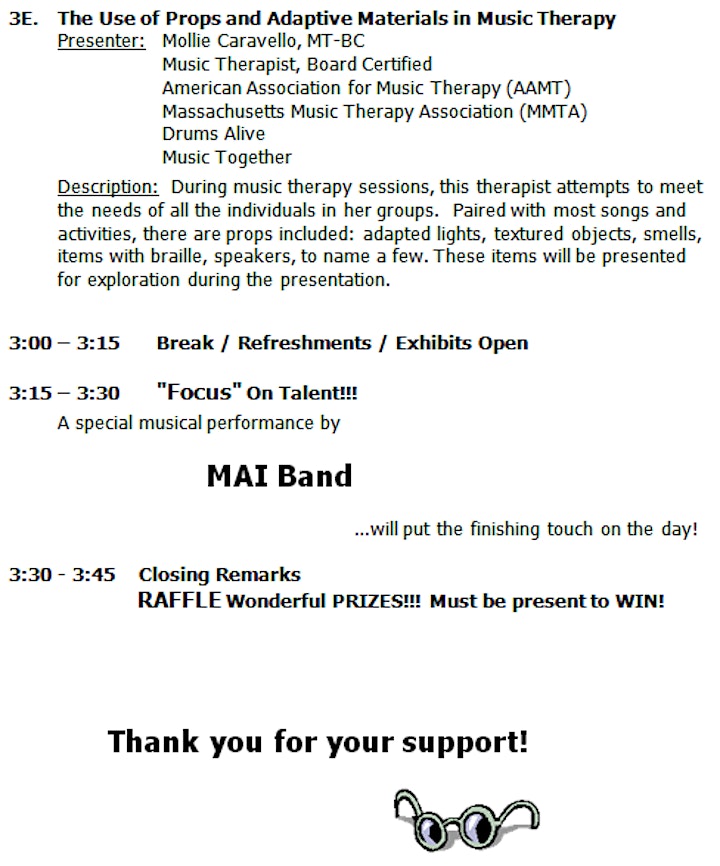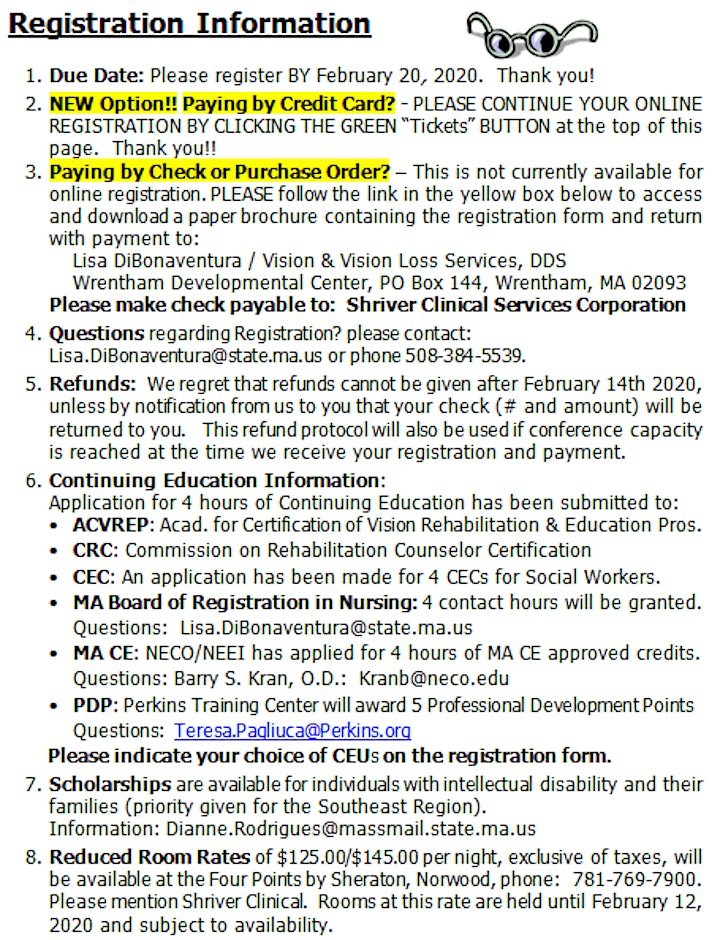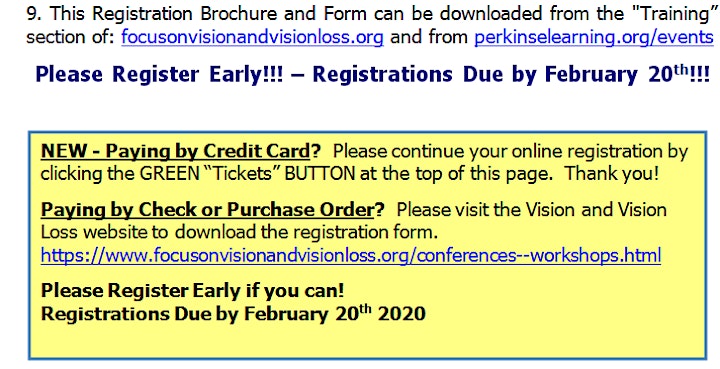 We would love to hear from you!
We consider all feedback when planning the "Focus" Conference each year. Please share your ideas and suggestions with us!
Please email your ideas/suggestions to Lisa.DiBonaventura@state.ma.us
We appreciate your input and support. Thank you!!!