Opportunity, Training, Empowerment, Worship, & FUN!
About this Event
Now is the time to FOCUS ON THE FIX! What are the things that you would like to improve in your life? HEALTH, WEALTH, GOD'S PROSPERITY! We have a solution to it all. COME JOIN US!
Friday Night: Opportunity Presentation Featuring Founder and CEO of 1Voice Worldwide Mr. Sam Orum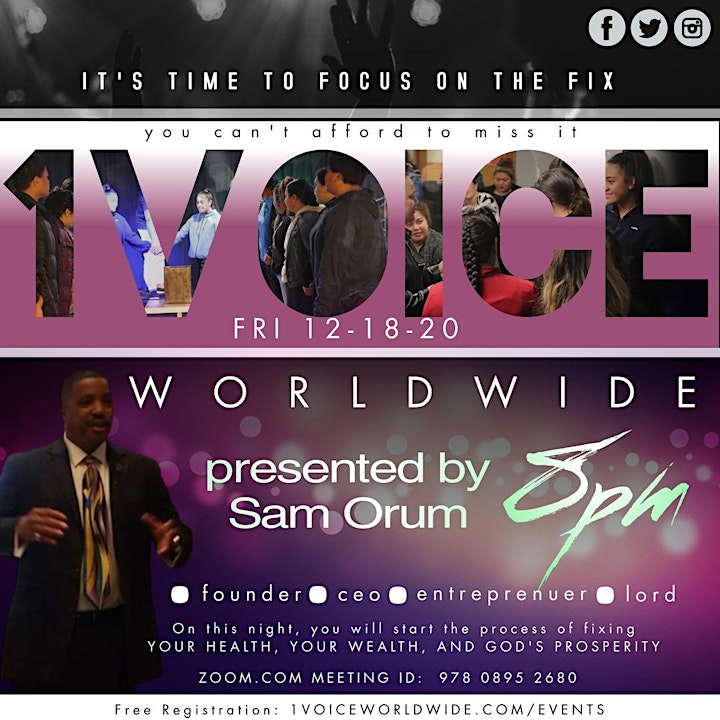 Saturday morning @ 10 AM ET sharp we will begin the process of FOCUSING ON THE FIX through training and empowerment!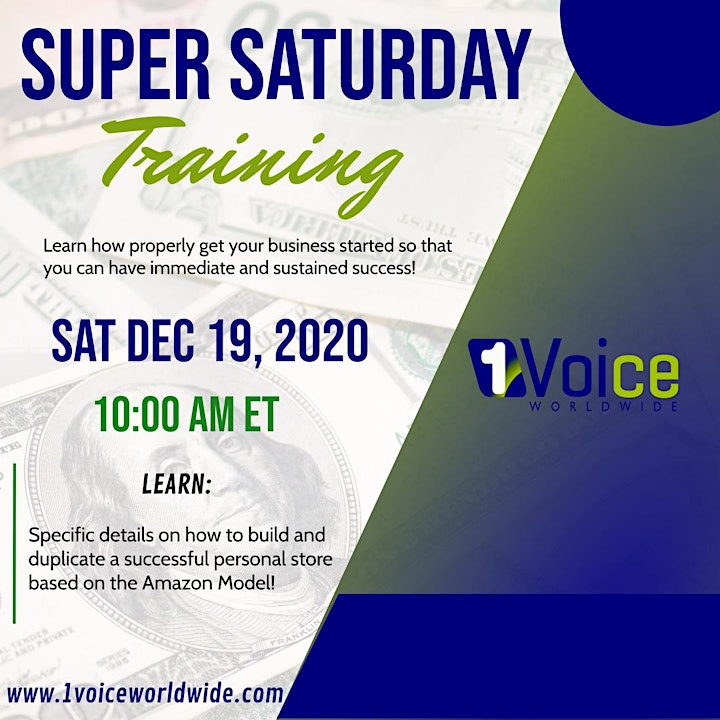 Meet Actor, Entrepreneur, and Empowerment Coach Samuel Smith III. This is a dynamic speaker that you do not want to miss!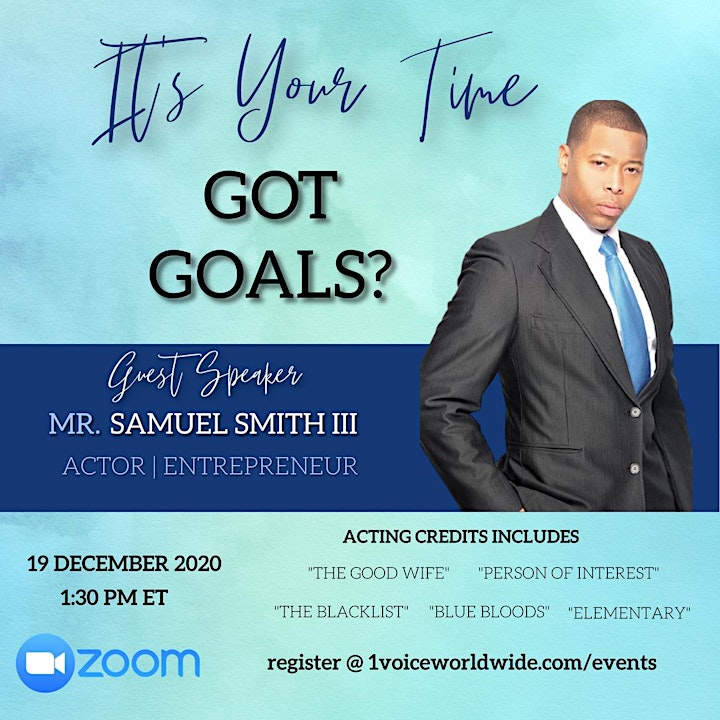 Let's close the power packed weekend with praise and worship featuring Pastor Jeff Landrum, Changing Faces Ministries. Regardless of your faith, Pastor Landrum will give you the tools needed to do it the right way, GOD'S WAY!