About this Event
The Susquehanna, PA, Focus on Local Retreat is presented by the Susquehanna Community Development Association.
Focus on Local helps businesses and organizations create a strategic social media plan that they can execute on their own. Developed by social media marketing agency Hello Social Co., the Focus on Local Approach helps entities like these grow their own businesses while also highlighting their communities.
Why Focus on Local?
Businesses that utilize social media in an effective way spark community engagement and growth. By marketing your community as a whole, the entire local economy thrives.
What's included:
Your ticket to the Focus on Local Social Media Retreat includes:
Full Retreat admission, including all workshops and activities
Breakfast and lunch, provided by the Susquehanna Community Development Association
Handouts and other items that will supplement each social media session.
A fun swag bag with social media-themed items.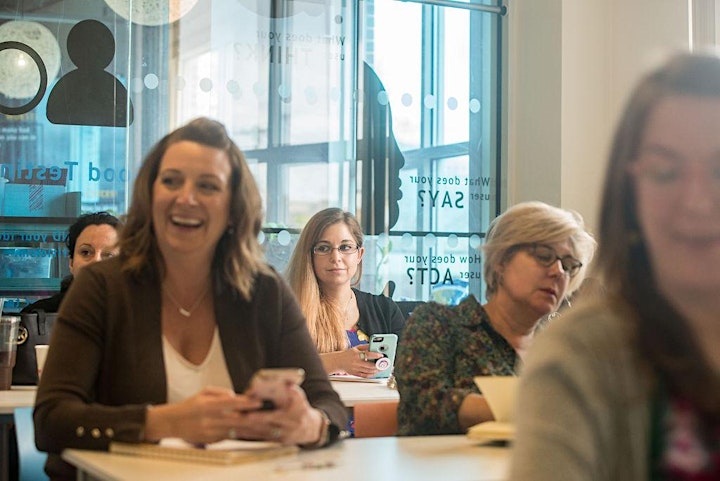 Focus on Local Social Media Retreat — Presented by the Susquehanna Community Development Association
Date: March 31, 2020
Breakfast - 8:00 a.m.
We'll begin our day with a breakfast at Harper Hill Crafts, provided by the SCDA.
Setting Social Media Goals (and how to stick to them) - 9:00 a.m.
First things first, we want to make sure you have goals in place to make your social media presence for your business or organization shine. We'll take this time to set strategic goals and talk about how you'll specifically reach them.
Copywriting for Social Media - 10:00 a.m.
You don't need to be a seasoned wordsmith to have a great social media copy, but there's a few tips and tricks that will help your content stick out from the rest. Be prepared to dig into your latest posts, and write some new ones.
Break - 11 a.m. to noon
We get it: You're a busy person. Use this time to answer emails or get caught up on your to-do list. We'll also provide a list of shops and our favorite places to check out in Susquehanna if you want to explore.
Lunch - 12 p.m.
We'll walk down to the brand new Iron Horse Brewing Company for a lunch, provided by the SCDA .
During lunch: We want to hear more about how you use social media for your business or organizations. What questions do you have? What can we address this afternoon that will make the rest of your day valuable?
Mobile Workshop — Social Media Photography — 1 p.m.
We're going out into the streets to talk all things social media photography. Learn how to highlight your community and business in a way that helps your social media presence grow. You're welcome to bring a camera, but your smartphone will work just fine.
Aesthetic and Graphics - 2:30 p.m.
How your social media account looks and feels plays a huge part in the effectiveness of your presence. In this session, we're editing some of the photos that we took during our mobile workshop, creating presets to make life easier in the long-run, and exploring how social media graphics can add value to your accounts.
Measuring Success - 3:30 p.m.
If you're putting all of this work into your social media efforts, you'll want to know if they're working, right? In this workshop, we'll explain the most important metrics to watch, and how to make decisions using them.
Closing — 4:30 to 5 p.m.
We're taking a few minutes to recap what we've learned today, or answer any questions we might not have covered.