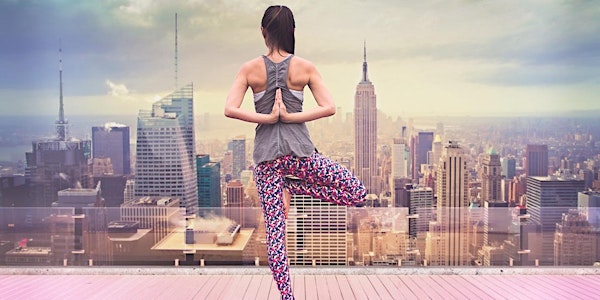 Focus Inside: Yoga Workshop. Disconnecting the mind and reconnecting to the...
Event Information
Location
Focus Inside
35-37 Church street
London
NW8 8ES
United Kingdom
Description
Focus Inside is a unique pop-up event that explores our relationships with our devices and how they are changing us. The project is supported by Westminster Council and Create Church Street Fund and is part of Focus Inside mindful tech festival (see more info and full program at www.focus-inside.com/program).
Join us for a Saturday morning session with Chantal Di Donato from Urban Retreat Collective. Please, bring your own yoga matt if you have one.
In the digital age, our brains are extremely active, we are constantly engaged in receiving information from different platforms and outlets. But we predominantly use one part of the brain, responsible for logical thinking. Through introspection, chanting and breathing, this workshop will help you create a deep connection through the heart, the Anahata Chakra. Allow your mind to awake, your body to move and your heart to open to sharing. Detox from our digital reality and replenish a real sense of purpose and intuition, through gratitude and presence.
Teacher Bio:
Chantal is a Certified Holistic Health Coach, TT300 Yoga Teacher, Author, Nutrition and Diet Advisor, founder of Live Lean Health and co-founder of Urban Retreats Collective. She graduated as a coach from the Institute for Integrative Nutrition in NYC, and as a Yoga teacher Aditya Yoga School in London. Her journey started 16 years ago after two years long battle with anorexia and 14 years destructive relationship with food, which forced her to then turn her life around and find her way to recovery through holistic practices, including yoga.
She is a resident teacher at Heartcore Fitness in London, a healthy vegan, food activist and author of the Live Lean Health Plan, The Live Lean Detox plan, Innocently Sweet and creator of the Live Lean inspirational Cards, contributor to OM YOGA MAGAZINE. She spoke at several events and workshops across Europe.
Date and time
Location
Focus Inside
35-37 Church street
London
NW8 8ES
United Kingdom
Refund policy