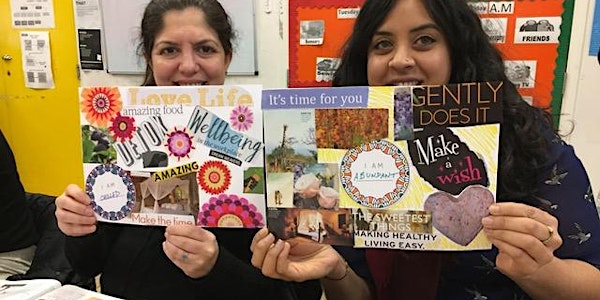 Focus Inside: Vision Board Workshop. Become the best version of you this ye...
Event Information
Location
Focus Inside
35-37 Church street
London
NW8 8ES
United Kingdom
Description
Focus Inside is a unique pop-up event that explores our relationships with our devices and how they are changing us. The project is supported by Westminster Council and Create Church Street Fund and is part of Focus Inside mindful tech festival (see more info and full program at www.focus-inside.com/program).
Moving your life forward requires clarity, vision and a plan. Vision boards are a powerful and productive way to create a clear vision of how you want your life to be so you can grow and transform yourself. By creating a visual collage of what you desire, you invite it into your world. And you don't need to be arty – vision boards work for anyone. Louise Bartlett is a creative entrepreneur, yogini and mama committed to inspiring others to live creative, vibrant lives.
​​Limited spaces, advanced registration or free access to day pass holders
Date and time
Location
Focus Inside
35-37 Church street
London
NW8 8ES
United Kingdom
Refund policy