Instructor-Led Livestream Course - Get certified in your home or office today!
About this event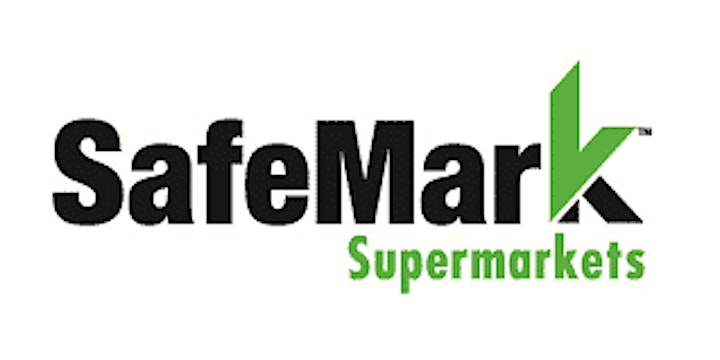 From a food safety perspective, the grocery industry is different from other food industries. Employees must be skilled in food safety practices to prevent contamination at any time they receive, prepare, handle, hold, or sell food.  
The FMI SafeMark® Manager Training program is the only food manager training created BY retailers, FOR retailers and provides supermarket managers and supervisors with the knowledge to train staff and achieve food manager certification.
Prepares managers for SafeMark® Food Protection Manager Certification Exam
Learning aids include food retail case studies, industry in-text glossary, supermarket photos, quick reference temperatures, and more.
Certificate of Completion 
Updated to the 2017 FDA Food Code
Need help or have questions?
LIVE CHAT HELP DESK | Monday - Friday : 7:30 am - 5:30 pm CST
Disclaimer
Information covered during the Instructor-Led Virtual Course & Exam session is for information & certification only and should not be considered legal advice. HRBUniversal is not a legal firm and all presents of the Instructor-Led Virtual Course & Exam sessions are industry experts and not a legal council. Please consult law enforcement or an attorney for regulatory advice for your business.
State Laws & Regulations
Prior to registration please verify that your state or jurisdiction allows training can be taken in a virtual format. State Retail and Food Service Codes and Regulations by State
Suggested Training Book (Optional)
SafeMark Guide to Food Safety: Manager Certification Training (5th Ed.) Manual - $32.50 plus sale tax and shipping.  Purchase at FMI.org or HRBUniversal Online Store
Schedule your Certified Food Protection Manager Exam
Virtual Course cost does not include the Certified Food Protection Manager Exam.  Please schedule an exam with an In-Person Proctor, Testing Center, or Remote Proctor.
HRBUniversal Policies:
By making a payment you allow HRBUniversal to record your IP Address as a digital signature as an acceptance of the agreement that you have read and agree with the Instructor-Led Virtual Course & Exam Details in order to proceed to the payment area. A copy of the Instructor-Led Virtual Course & Exam Details will be included in your confirmation email.
No portion of the Instructor-Led Virtual Course can be duplicated or transmitted in any form without prior written permission of HRBUniversal, LLC.
© 2020 HRBUniversal LLC • ALL RIGHTS RESERVED.