Event Information
Location
Clearwater (FL) with Red Gear Racing, and Long Beach (CA) with Matthieu Marfaing
33767+90803
Refund Policy
Refunds up to 30 days before event
Description
The Flying Phantom ESSENTIEL is the result of years of technical development by some of the best foiling catamaran specialists in the world! Comfort, speed and fun are at the heart of this exciting project, making it accessible not just to experts but also to recreational sailors looking to add some adrenaline to their sailing!
Special introductory offer (only valid for current test dates up to May 31): each ticket is good for one person or for one team of helm and crew! The test sail sessions include time to set up the boat, getting it on the water to experience the excitement, and after-sail debriefing. There will be a limited number of sailors in each session to give you one-on-one attention and hands-on experience with the boat.
Each test sail is scheduled as a one-day session (typically from 11AM to 4:30PM) on one of two possible consecutive days. For instance, if you book a spot for the test sail scheduled on March 27, your session might take place on March 27 or on March 28, depending on weather conditions and the overall number of attendees. We're doing this to have more options and make your experience more enjoyable! We'll do the final scheduling a few days ahead of your session and we'll notify you directly. You may also take advantage of the opportunity to sign up for more than one day, depending on your sailing experience and expectations. With enough advance notice, we're ready to extend the test window if needed, so please reach out to us if you're interested in a multi-day experience rather than a one-day session and we'll work with you to make it happen.
The Clearwater (FL) and the Long Beach (CA) locations for the test sails are some of the best all-around sailing venues in the country. Your test sail will be conducted by Robbie Daniel and his team at Red Gear Racing in Clearwater, and by Matthieu Marfaing in Long Beach. Both have an outstanding international racing and coaching pedigree - you'll be in very good hands!

Last but certainly not least: if you decide to purchase an FP ESSENTIEL within thirty days of your test sail, we'll take $500 off the boat's price!
Sign up today!
If none of those dates work out for you, please reach out to us - we might have additional slots opening up at the last minute. We don't offer a refund within 30 days of your booked session, nor any guarantee on weather or conditions for sailing, but in the event that we need to cancel your session (due to unforeseen boat repair, for instance), we'll work with you to transfer it to a later date, depending on your preference and availability.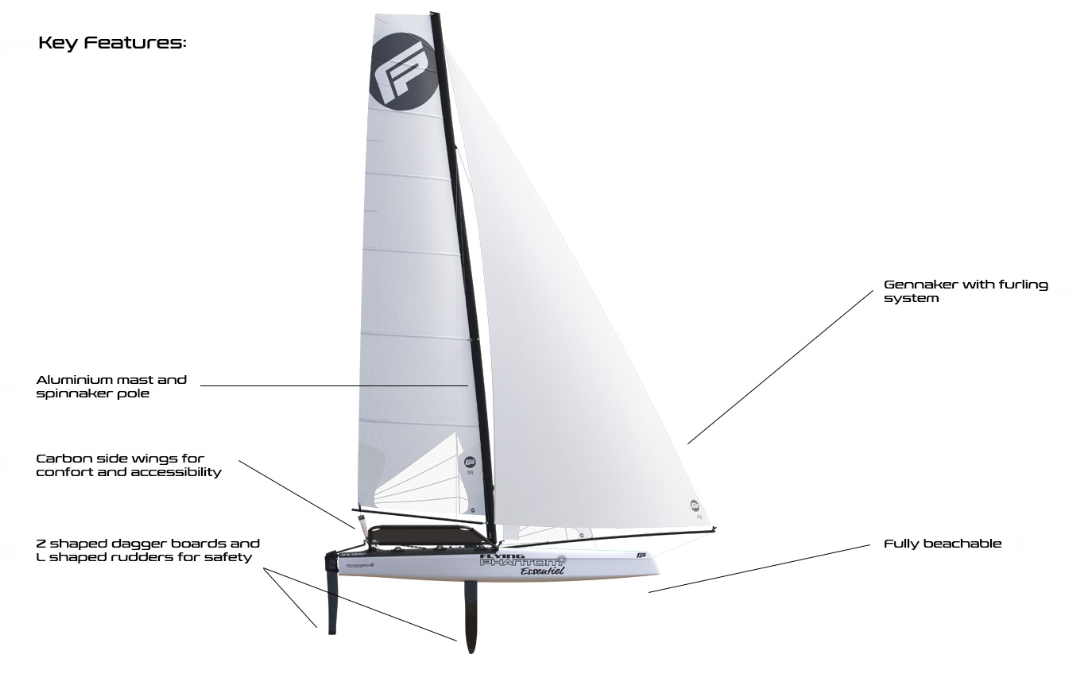 Location
Clearwater (FL) with Red Gear Racing, and Long Beach (CA) with Matthieu Marfaing
33767+90803
Refund Policy
Refunds up to 30 days before event