Description
Come one, come all to the first QBO FlyHack of the year!
We are hosting our first ever FlyHack - a QBO Open House outside of your traditional kubo.
QBO Innovation Hub opens its doors once again for our weekly Tuesday night get together. QBO FlyHack is a gathering of anyone interested in learning, collaborating and engaging with the startup community. Meet new people, have interesting conversations, learn new skills, and relax after a hectic workday.
On February 21st, QBO FlyHack will host guest speaker Adrian Avendano, Founder of Global SouthTech.
About the Event
GSMA Intelligence forecasts that by 2020, there will be 5.6 billion unique mobile subscribers globally – more than the number of people with electricity at home (5.3 billion), bank accounts (4.5 billion) or running water (3.5 billion). Most of these people will come from the GlobalSouth; the nations of Latin America, Africa, India, Middle East and Southeast Asia. Therefore, this is an incredible opportunity to innovate and build as these communities embrace the Internet Revolution.
The goal of this talk is to highlight and discuss some of the emerging trends in tech of several regions of the Global South, USA and Europe. And ultimately create links and bridges between those regions. https://www.meetup.com/pro/globalsouthtech/
Presenter: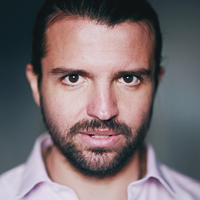 Adrian Avendano is the founder of GlobalSouthTech first started in New York City and now a global community in more than 30 different cities. Adrian was born in Mexico City, raised in New York City, and has traveled over 60 countries. Additionally, he lived and worked in Chile, Mexico, Ireland, Germany, Netherlands, Denmark, UK, Poland and San Francisco. He started his fist company in Ireland in 2008, which received funding by Enterprise Ireland in 2011. In 2013. He was also part of the StartupChile program. Since then he has been starting tech companies that connect people. Including Peoplehunt, CrowdScanner and Meetforeal. Yahoo bio press http://yhoo.it/1kx3yqc
Agenda
7PM: Presentation starts
In partnership with:

Date and Time
Location
Presscon Room
PLDT Ramon Cojuangco Bldg.
1 1/2 Flr, PLDT Ramon Cojuangco Bldg., Makati Ave.
Makati
Philippines