Fly for a Cure - Helping Blood Cancer Research Take Flight
About this Event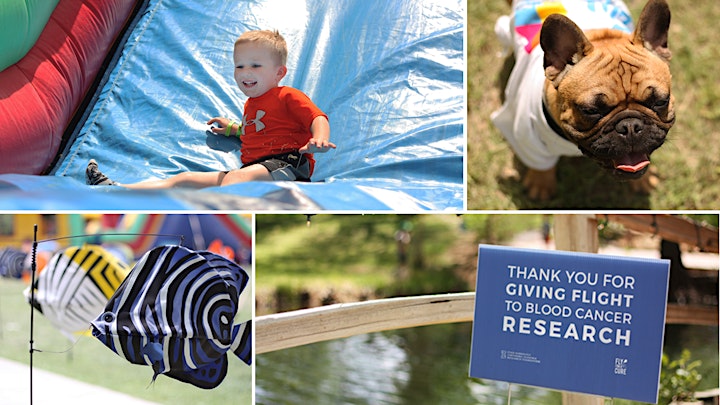 Join us for our fourth annual kite flying fundraising event, FLY FOR A CURE, and help blood cancer research take flight!
Sunday, March 29th, 2020 | 1:00pm - 5:00pm
E&J Smokehouse at Spirit Ranch, 701 Regis Street, Lubbock, Texas
This is a family-friendly event, with kite flying activities, local food trucks, live DJ music, and more! Everyone is encouraged to bring their own kite or purchase one at the event.
$10 Entry Admission can be purchased online, and children under 12 are free to attend. Advanced ticket admission is strongly encouraged, and freewill donations to the foundation are welcome and greatly appreciated.
FOR MORE INFORMATION
For inquiries or more information about sponsorship opportunities, please contact:
Susan Karkoutly, President
eyadkarkoutlyfoundation@gmail.com
All proceeds from this event will benefit blood cancer research and treatment options for chronic lymphocytic leukemia (CLL) through the efforts of the Eyad Karkoutly Lymphoma Leukemia Research Foundation, a Section 501(c)(3) tax exempt organization. For more information about our work, visit us at www.eyadkarkoutlyfoundation.org