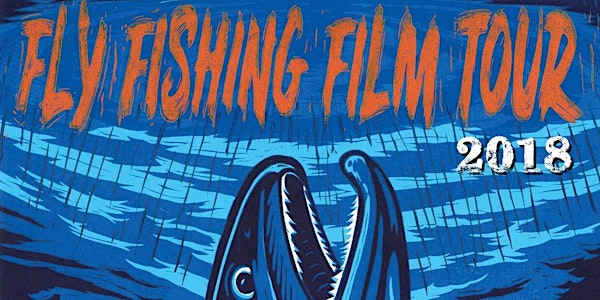 Fly Fishing Film Tour 2018
When and where
Location
Zionsville Town Hall St. Vincent Community Room 1100 West Oak Street Zionsville, IN 46077
Description
The Town of Zionsville is proud to bring you The Fly Fishing Film Tour 2018 – the original and preeminent exhibition of fly fishing cinema!
Each year fishy folk of all ages gather in big cities and small towns alike to soak up this film. 2018 marks The F3T's 12th lap around the globe and this year's films will make their way to theaters in more than 175 cities in eight countries.

The film emphasizes the stories, characters and fisheries that make up the world of fly fishing. The 2018 F3T will take you from Michigan to Honduras, from Wyoming to Greenland, from the mind of child to the heart of a musician, from the edge of your seat to the end of the earth and back!

Watch this film right here in Zionsville on Saturday, March 24 from 2 – 4 p.m. at Zionsville Town Hall. Tickets are just $10 with all proceeds going to two charities (see below). Tickets can be purchased online (there will be a small processing fee) or at the Zionsville Chamber of Commerce office inside Zionsville Town Hall with cash or check only (open Monday – Friday from 8:30 – 4:30 p.m.).
Note: the film's language includes PG13 content.
Click here to view 2018 F3T trailors.

All proceeds from ticket sales go to:
Project Healing Waters Fly Fishing Indianapolis: Project Healing Waters Fly Fishing (PHWFF) is a 501(c)(3) nonprofit organization that began in 2005 serving wounded military service members at Walter Reed Army Medical Center returning from combat in Iraq and Afghanistan. PHWFF is dedicated to the physical and emotional rehabilitation of disabled active military service personnel and disabled veterans through fly fishing.

Casting for Recovery Indiana: Casting for Recovery (CFR) is a national 501(c)(3) non-profit organization that supports breast cancer survivors through a program that combines fly-fishing, counseling and medical information to build a focus on wellness instead of illness. The program offers opportunities for women to find inspiration, discover renewed energy for life and experience healing connections with other women and nature.