Description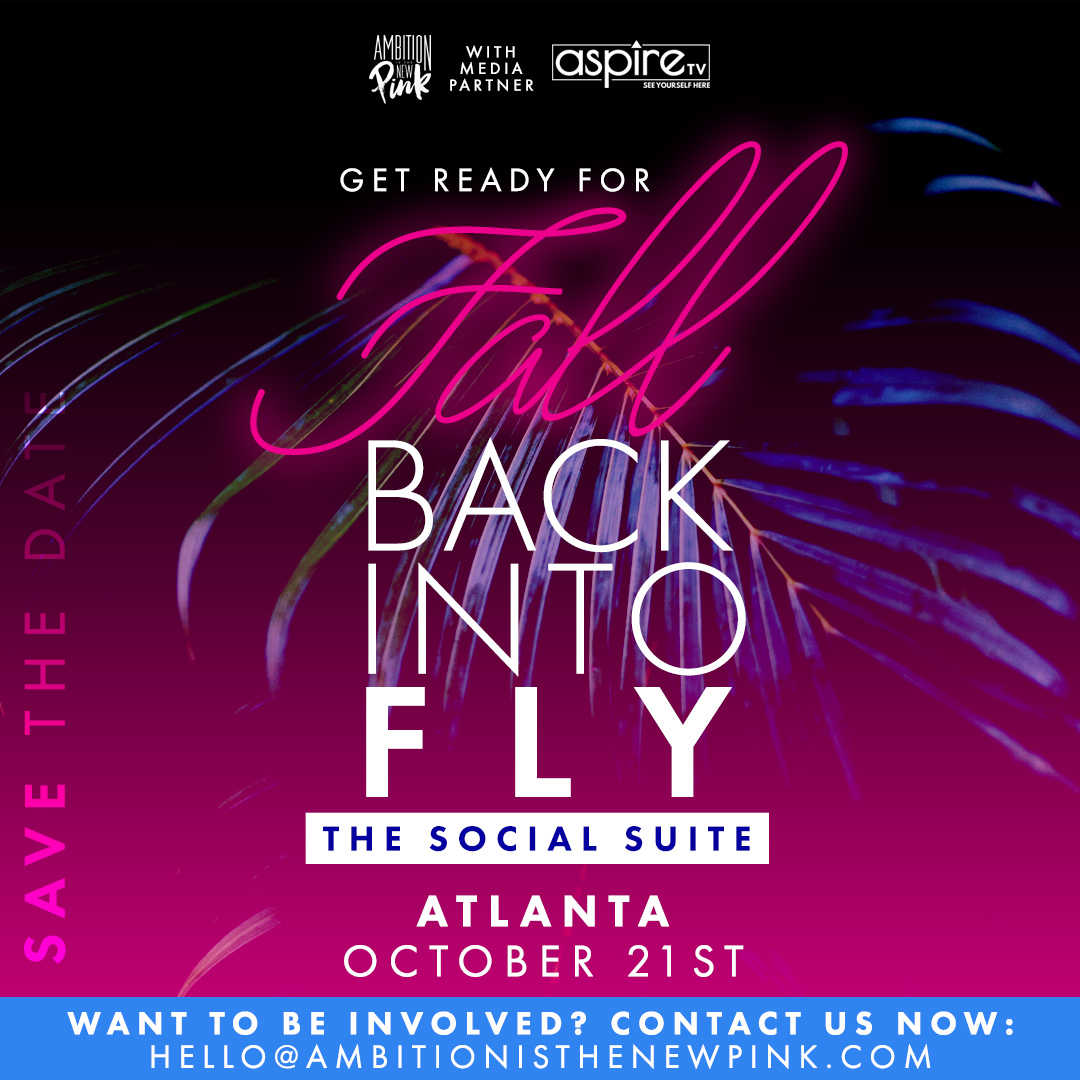 Ambition Is The New Pink
Presents
Fall Back Into Fly Social Suite
Fashion/Beauty Event
Where Fly Girls Come Get Fine For The Fall
With Media Partner
Aspire TV

Hey fly girls of Atlanta!
You've ladies have requested... So we are bring LA to ATL!
A curated pop-up shopping and beauty experience for women of color. This event is a collective of woman owned brands, creatives, influencers, and activities to help empower and network with like minded women.
1pm kicks off Pink Carpet then the day continues with signature cocktails, pop-up shops, live beauty bar activations, woman dj set, exquite dessert bar, & more coming together to empower and build each other up!
RSVP now as this will be an event you will not want to miss!
This year's Los Angeles Summer Time Fine Social Suite July 2018 Line-Up
Last Year's Summer Time Fine Social Suite Line-Up
View the video from last year's Summer Time Fine Social Suite