Learn about creating habitat for the butterflies that call our state home!
About this event
This event will be held on Zoom webinar. Registration is required, but it is FREE to register. To register, please visit: https://zoom.us/webinar/register/WN_jDzEAjCsTX6i1Ar4F_u0qA
* Inflammatory and inappropriate actions will not be tolerated. We reserve the right to remove any participant who is disruptive or distracting to others in the meeting.
The Institute of Food and Agricultural Sciences (IFAS) is an Equal Opportunity Institution authorized to provide research, educational information and other services only to individuals and institutions that function with non-discrimination with respect to race, creed, color, religion, age, disability, sex, sexual orientation, marital status, national origin, political opinions or affiliations.
For questions regarding this event, please contact Kaydie McCormick, Residential Horticulture Agent (k.mccormick@ufl.edu)
Organizer of Fluttering Flowers, Gardening for Butterflies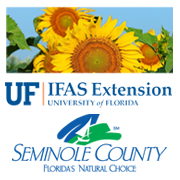 Seminole County Extension is a federal, state and local partnership that provides research-based information from the University of Florida to the citizens of Seminole County. We hope that you will contact us for solutions to any questions you may have in the areas of agriculture, lawns and gardens, nutrition and wellness, financial management, natural resources, livestock, community development and 4-H youth development.
Call us at (407) 665-5560 or visit our website at