Flute & Piano Concert With Sofia Hailu & Christopher Astilla
Description
Flutist Sofia Hailu is a member of the United States Army 3rd Infantry Old Guard Fife and Drum Corps. She has performed under the renowned baton of Leonard Slatkin and Marvin Hamlisch. Her audiences have included notable heads of state such as President Obama, Queen Elizabeth II and Queen Beatrix of the Netherlands amongst many others.She performs locally and internationally.
Pianist Christopher Astilla's recent performances include a solo recitals at St Martin-in-the-Fields in London, the Kennedy Center in Washington DC and performances in Dallas, El Paso, Houston, Palm Springs, and New York (Steinway Hall). Internationally, Astilla has performed in Canada, Italy, and extensively throughout the United Kingdom. UK appearances include performances in London, Manchester, Leeds, Ripon, Sherborne, and Brighton at such venues as St GIles-in-the-Fields, Hyde Park Chapel, Ripon Cathedral, the University of Manchester, the University of Leeds, the Brighton Fringe Festival, and the Canford Summer School of Music.
Thank you to our partner Gohn's Piano Moving for their great support for this event!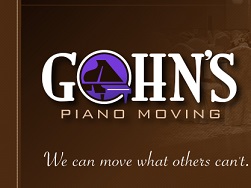 AFDC & Culture Pass Member: $25 + Processing Fees
General Admssion: $30 + Processing Fees
Culture & Events policies:
The member discount is applicable for one ticket per member.
Guests must pay the non-member price.
Refunds will be issued when Alliance française cancels an event, or upon a 24-hour request for refund with or without cause sent via email to cultureaf(at)francedc.org by an attendee. No other refunds will be given.
The cultural department highly recommends advanced registration (online, by phone, or in person), as events sell out quickly.
If tickets are available, the AFDC can accept payment at the door by credit card, check, or cash (exact change only). The AFDC cannot make change at the door. The AFDC reserves the right to refuse entry to sold out events.