Description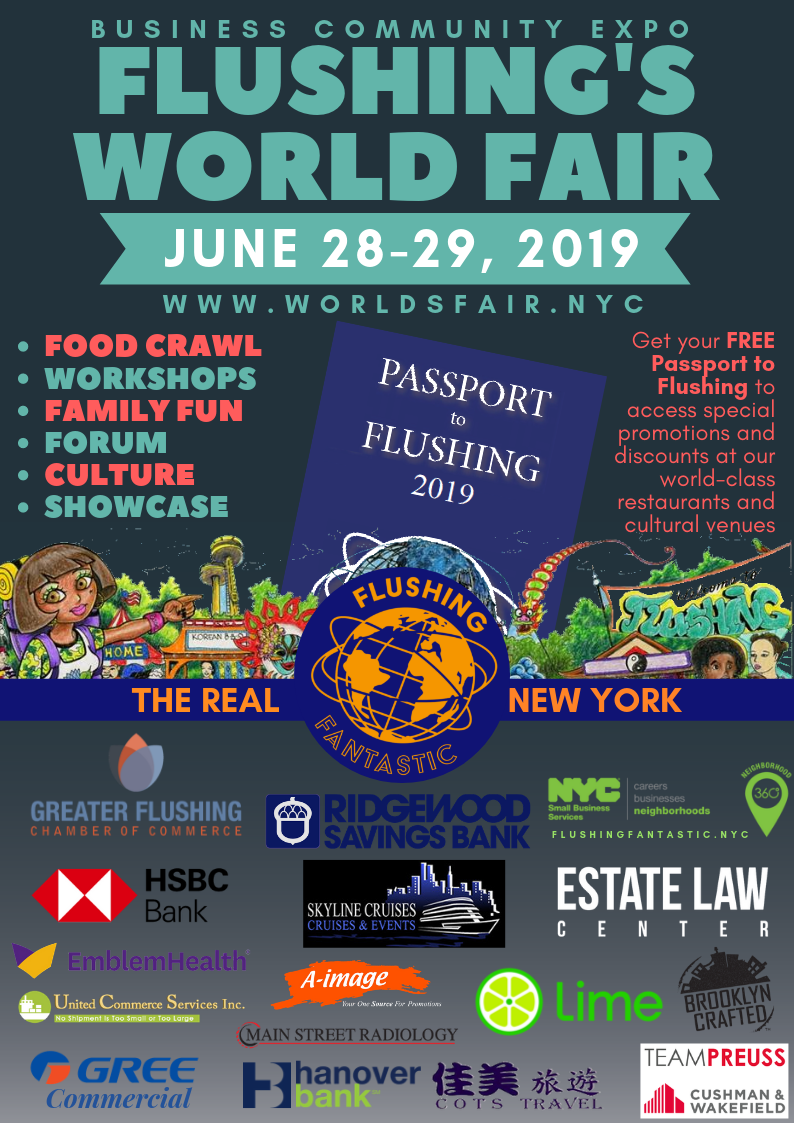 Flushing's World Fair brings together all the amazing businesses, cultural institutions, and historic landmarks that make our community the most diverse and dynamic in the United States. This two-day Expo will take place on June 28 - 29 and references the iconic 1964 World's Fair through the prism of today's contemporary global village of Flushing, Queens, and will feature presentations, workshops, and a showcase of resources for entrepreneurs and local businesses. The weekend will also launch our "Passport to Flushing" food and culture crawl featuring international cuisine with special discounts and prizes.

For the detailed event program, please visit www.worldsfair.nyc.
Join us on Friday, June 28, 8am, at Queens College to kick off the Expo with a panel discussion featuring Asian American Women Entrepreneurs. This panel discussion is hosted in conjunction with Congresswoman Grace Meng, Assemblywoman Nily Rozic, and Queens College. Following the panel discussion will be tours of the Queens College Tech Incubator. To RSVP, please click here.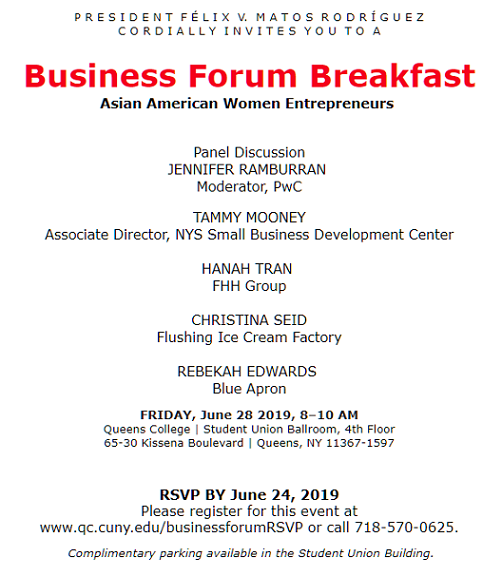 The rest of the afternoon will be held at the Sheraton LaGuardia East Hotel and will feature marketing presentations, workshops, and a showcase of resources for small businesses and entrepreneurs seeking to tap into the growing market for authentic experiences and unique products and services found in Flushing, Queens, the fourth largest commercial district in New York. To view the list of workshops offered, please visit www.worldsfair.nyc/workshops.

Programming for Saturday, June 29, will also feature several walking tours of Flushing including an exploration of Flushing's Chinese and Korean communities led by Dr. Jack Eichenbaum, the Queens Borough Historian, and a tour of the neighborhood's diverse and delicious cuisine led by Joe DiStefano, Queens-based food writer and author of "111 Places in Queens That You Must Not Miss." For more information, please visit www.worldsfair.nyc/tours.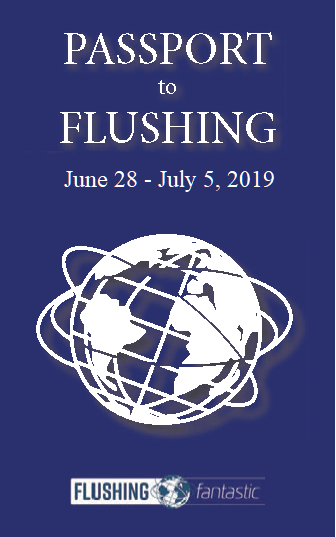 The Expo will also launch the second annual "Passport to Flushing" week-long promotion with special discounts to the best destinations that Flushing has to offer. Participants can obtain a Passport at participating venues to visit the area's best local restaurants, cultural venues, and retailers and get their Passports stamped for prizes. For more information, please visit www.worldsfair.nyc/passport.


The "Flushing's World Fair" Expo is funded by the Department of Small Business Services' Neighborhood 360° Program, which was created by SBS to identify, develop, and launch commercial revitalization projects in partnership with local stakeholders. Through proactive planning and targeted investments, Neighborhood 360° supports projects that strengthen and revitalize the streets, small businesses, and community-based organizations that anchor New York City neighborhoods. With this program, the Greater Flushing Chamber of Commerce launched a three-year district marketing campaign called Flushing Fantastic. For more information on Neighborhood 360°, please visit www.nyc.gov/neighborhood360.

SBS helps unlock economic potential and create economic security for all New Yorkers by connecting New Yorkers to good jobs, creating stronger businesses, and building vibrant neighborhoods across the five boroughs. For more information on all SBS services, go to nyc.gov/sbs, call 311, and follow us on Facebook, Twitter, and Instagram.

#FlushingFantastic
#FlushingPassport
#FlushingsWorldFair