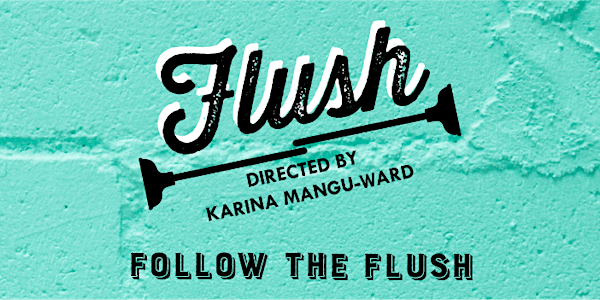 "Flush: The Documentary" Film Discussion
Panel discussion of "FLUSH: The Documentary." Sponsored by PHLUSH + HSN. Watch the film on your own, then come talk about it with us!
About this event
Join us for a discussion of Flush: The Documentary, an award-winning film directed by Karina Mangu-Ward and sponsored by The POOP Project.
The link to this hour-long documentary will be made available to those who register, to view at their convenience prior to the October 11th Zoom discussion.
About the film: FLUSH follows the stories of individuals trying to make sense of what comes out of our bodies and where it goes after we flush, and a group of American activists transforming poop from something taboo into something that connects us all. Rethinking how we deal with poop is an essential part of creating a healthier and more sustainable future for our families, our communities, and our built and natural environments.
The panel discussion of this lively, science-based documentary will be facilitated by Housing Solutions Network (HSN), and include Shawn Shafner of The POOP Project and Dr. Ole Ersson of Kailash Eco Village, who are both featured in the film. We will provide space for Q & A's during the discussion.
This event is part of PHLUSH and Housing Solutions Network's Housing + Sanitation Learning Series.
*Again - please watch the film on your own at some point before the discussion. We will not be watching the film during the event.*
For more info, check out:
The POOP Project (The People's Own Organic Project) https://thepoopproject.org/flush-home
Housing Solutions Network (HSN) housingsolutionsnetwork.org
PHLUSH (Public Hygiene Lets Us Stay Human) https://www.phlush.org/