Description
This is an online livestream. Live event will be in New York on May 10th.
Signing up will let you get a virtual ticket to the livestream! Guaranteed to signups.
This is free.
Join visionaries Mike Novogratz, Joe Lubin, Nouriel Roubini, Ryan Selkis, Laura Shin, and Bill Tai supported by the new foundations of trade AirSwap, 0x Protocol, Hashgraph, OmiseGo, and more to envision the future of finance in Brooklyn on May 10th, 2018.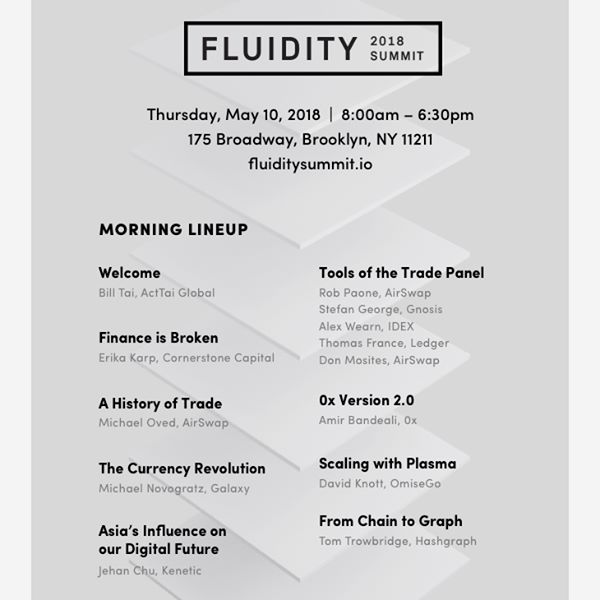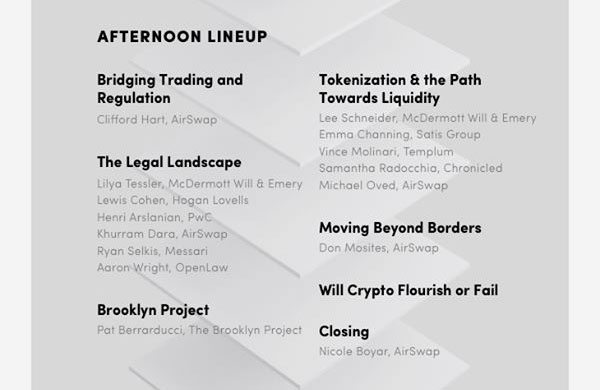 The summit will take place in the Weylin, the former Williamsburg Savings Bank. This historical landmark, known as "the bank of the people," represents the past and now the future of finance.