Description
Join me on Sept. 30 for my first of five weekly Fluid Art classes, where we'll be working specifically on the Controlled Pour technique.
See the event photo above for a sample of what kind of cool fluid art you'll come away with!
Note: Each ticket is for a single class only, not for the whole series. Price includes all materials, which will be provided on-site.
Each class in the Fluid Art series will focus on an individual technique, among these five: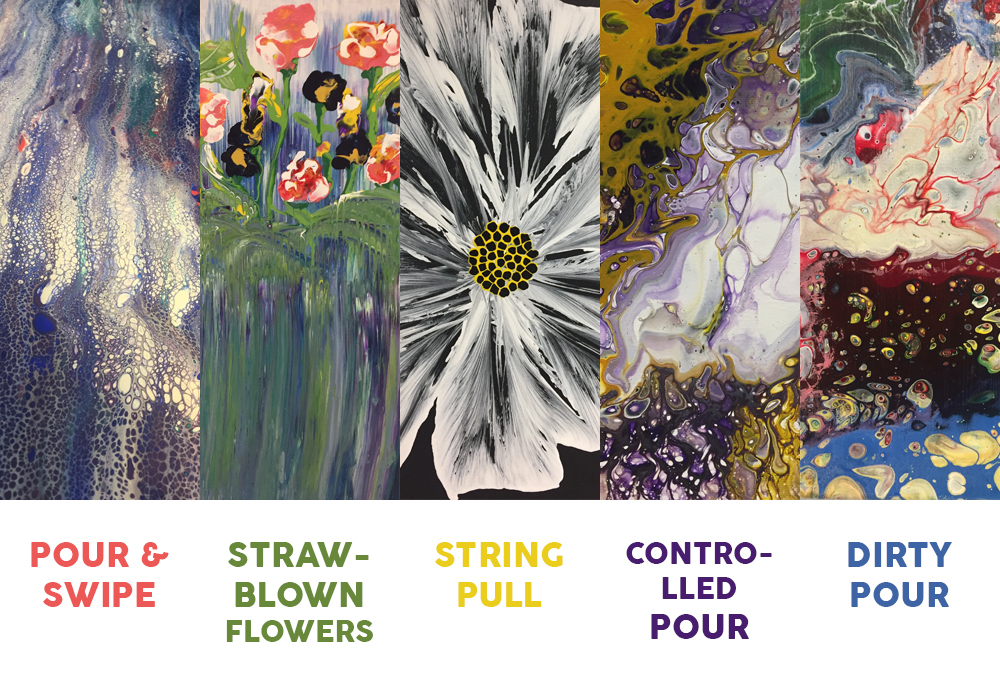 Max 15 students per class. Must have 5 enrollees for each class to take place.