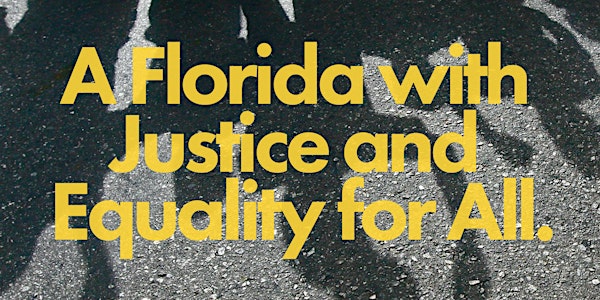 FLS Statewide Training Initiative: Train the Trainers: 15 CLEs
National trainer David Cruickshank's two day interactive training "Designing & Delivering Great Training" Orlando (March 9 & 10) 15 CLEs
By Christie Bhageloe Florida Legal Services Director of Statewide Training Initiative
Date and time
March 9, 2020 · 8:30am - March 10, 2020 · 4:30pm EDT
Location
Residence Inn by Marriott Orlando Downtown 680 North Orange Avenue Orlando, FL 32801
About this event
Florida Legal Services Statewide Training Initiative & Practising Law Institute (PLI) Present: Designing & Delivering Great Training
Nationally acclaimed trainer David Cruickshank of Edge International is back in Orlando for his 2nd annual 2 day training for legal aid attorneys. VENUE UPDATE: Training will be held at Residence Inn Downtown Orlando(where the room block is). Detailed agenda and hotel room block info below. Past attendees said this was a "great training" with "lots of takeaways," "extremely helpful" and "would highly recommend to others."
Registration is FREE and lunch will be provided both days. The Florida Bar has approved 15 CLE credits. A hotel room block has been reserved for March 8 & 9 at the Residence Inn Downtown Orlando for the rate of $149/night including free parking, free hot breakfast buffet & free high speed internet. You can enjoy the same low rate if you decide to stay additional nights before or after the training from March 6-12:
Florida Legal Services - March 9-10, 2020 Training in Orlando
Last Day to Book: Friday, February 21, 2020
Residence Inn Orlando Downtown for 149 USD per night
Book your group rate for Florida Legal Services - March 2020 Training in Orlando:
https://www.marriott.com/event-reservations/reservation-link.mi?id=1580245661148&key=GRP&app=resvlink
***********************************************************************
AGENDA FOR TRAINING:
DESIGNING & DELIVERING GREAT TRAINING – TWO DAY OUTLINE
Program Schedule
DAY ONE Morning Session: 9:00 a.m.-12:00 p.m.
9:00 Engaging Your Audience
• Review the learning characteristics of your audiences
• Learn the importance of early audience engagement
• Review the limitations of the lecture and the need for "lecture breaks"
10:30 Break
10:45 Designing the Training
• Discuss learning objectives and their use in training
• Review the eight steps in good instructional design
• Debrief on new instructional methods learned this morning
12:00 Lunch
Afternoon Session: 1:00 p.m.-4:30 p.m.
1:00 Learn by Doing: Delivering the Opening of Your Presentations
• Review the components of an effective lecture presentation
• Prepare & present a two minute "opening" of a presentation
2:30 Break
2:45 Planning and Varying Your Teaching Methods
• Discuss better panel session planning, to take advantage of the panel
discussion format, especially for client or professional association CLE
seminars
• In small groups, discuss how to design training using a variety of instructional
methods, especially lecture breaks
• Debrief on new instruction methods learned this afternoon
• Commit to using more effective instructional methods and design in future
training
4:30 Adjourn
Program Schedule
DAY TWO Morning Session: 8:30 a.m.-11:30 a.m.
8:30 More Instructional Methods
• Case study method, buzz groups, pairs exercises, etc.
10:00 Break
10:15 Connecting Methods with Instructional Design
11:00 Design a Lesson Plan for use in you organization or conference
• Apply what you have learned
• Small groups design a lesson plan to be presented to the full group
12:00 – 2:00 Afternoon: Working lunch and continuation of lesson plan designs
2:00 – 3:45 Presentation of Lesson Plans
• Present your design work and receive feedback
3:45 – 4:00 Wrap Up
• Most important takeaways
• Another instructional method
• Challenge to use new skills soon
Course Learning Objectives
For your target audiences, you will be able to:
1. discuss the use of "ice-breakers" with your audience,
2. identify learning characteristics of our audiences
3. write effective learning objectives,
4. review some basic adult education principles
5. deliver an effective two-minute opening to a presentation
6. describe the limitations of the lecture
7. use up to six methods of interactive instruction
8. in preparation for CLE offerings or internal training, describe three different types
of well-scripted panel sessions,
9. review the use of case studies in training
10. using an instructional design checklist, design a lesson plan that incorporates
interactive methods and adult education principles
11. commit to using at least two new instructional methods in a future training
course.
Course Provider
David Cruickshank of Edge International delivers the course. Although many of his services are directed to law firms and the judiciary, David has a significant track record as a trainer with legal services organizations, administrative tribunals, government departments, and private sector organizations. He has taught "Train the Trainer" at the NLADA conference for 15 years. David has been an academic in the Constitutional and Administrative Law fields. He is now an Adjunct Professor at Pepperdine Law School and a Principal with Edge International, a consulting firm that works with professional services firms. He is formerly the Director of Professional Development for Paul, Weiss, Rifkind, Wharton & Garrison, a New York law firm. He is now based in San Diego.
About the organizer
Christie Bhageloe
Director of Statewide Training Initiative
Offices: Newberry & Orlando