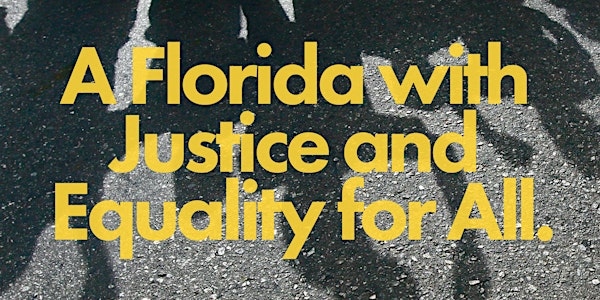 FLS Statewide Training Initiative: Mental Health First Aid: Tampa 9.5 CLEs
Florida Legal Services Presents FREE Mental Health First Aid Training by Joe Ankus, Esq.: 9.5 CLE credits available (Lunch Provided)
By Christie Bhageloe Florida Legal Services Director of Statewide Training Initiative
Date and time
Friday, February 21, 2020 · 8:30am - 5pm EST
Location
Bay Area Legal Services 1302 N 19th St First Floor Tampa, FL 33605
About this event
Florida Legal Service's Statewide Training Initiative Presents:
Welcome To Mental Health First Aid Training!
**Please note you will need to arrive and register between 8-8:30 so we can promptly start the 8 hour program at 8:30.** Dress code is casual.
Just as CPR helps you assist an individual having a heart attack, Mental Health First Aid helps you assist someone experiencing a mental health or substance use-related crisis. In the Mental Health First Aid course, you learn risk factors and warning signs for mental health and addiction concerns, strategies for how to help someone in both crisis and non-crisis situations, and where to turn for help.
Topics Covered
Depression and mood disorders
Anxiety disorders
Trauma
Psychosis
Substance Use disorders
Mental Health First Aid teaches about recovery and resiliency – the belief that individuals experiencing these challenges can and do get better, and use their strengths to stay well.
Your Instructor: Joe Ankus is a former practicing attorney who knows, firsthand, the pressures and stresses attorneys and law students face on a daily basis. He has personally billed thousands of hours, worked on all-night projects, dealt with demanding clients, argued with irrational opposing counsel and truly understands the blessings and curses of the so-called "attorney lifestyle." He is acutely aware of the high levels of anxiety, depression, substance use, bipolar disorder and suicide in our legal communities.
In 2017, he was a selected as a member of the Florida Bar's Special Committee on Mental Health & Wellness. Joe worked closely with members of the Judiciary, Bar staff, a psychiatrist, and other passionate Florida attorneys to address the growing need for attorney mental health related education. Early in 2018, he was certified to teach MHFA on a national basis.
Joe earned his JD, with honors, from the University of Florida. At UF, based on his academic performance, he was a member and Senior Editor of the Florida Law Review. He is also a member of the Florida Bar and a past member of the Pennsylvania and New Jersey Bars. He is fond of telling all who will listen that he proudly earned his degrees "before the Internet."
Since 1991, he been a legal recruiter for many of South Florida's law firms after having practiced with two AmLaw 100 firms- Dechert and Holland & Knight. Joe has successfully placed over 600 attorneys in his career and knows that MHFA correlates directly with his recruiting practice. He is nationally recognized among his peers and in the legal community about all aspects of legal recruiting, attorney retention and lateral hiring. He was a former Board Member and Executive Director of the National Association of Legal Search Consultants ("NALSC").
In addition, for over 25 years, Joe has served as an Adjunct Professor at leading South Florida educational institutions where he has taught hundreds of professional and paraprofessional students a wide range of legal subjects. Simply put, Joe loves to teach and his students enjoy his straightforward and entertaining style.
The Course: The Mental Health First Aid program ("MHFA") is 8 hours long- and, as per MHFA requirements- our class is structured as follows:
Session One- 4 hours
Session One- Part One (2 hours):
Introduce MHFA, the training and your role as a Mental Health First Aider
Give an overview of the prevalence and impact of mental health problems in the United States
Introduce the Mental Health First Aid Action Plan (ALGEE) and how it fits within the array of interventions available to address mental health problems
Give an overview of the signs, symptoms and possible risk factors and warning signs of depression and anxiety
BREAK
Session One- Part Two (2 Hours)
Demonstrate the MHFA Action Plan for someone who is experiencing depressive symptoms or anxiety and may be in a crisis such as suicide or self-injury
Explore how to respond to someone who is not in crisis but may benefit from the additional steps of LGEE
Session Two- 4 Hours
Session Two- Part One (2 Hours)
Review contents of Session One
Demonstrate the MHFA ALGEE Action Plan for people who are experiencing a panic attack and may be in crisis
Demonstrate the MHFA ALGEE Action Plan for people wo are experiencing a traumatic event and may be in crisis
Give an overview of the risk factors and warning signs of psychotic disorders
Demonstrate the MHFA ALGEE Action Plan for people with symptoms of psychosis or in a related crisis
BREAK
Session Two- Part Two (2 Hours)
Give an overview of the risk factors and warning signs of substance use disorders
Demonstrate the MHFA ALGEE Action Plan for people with symptoms of a substance use disorder or related crisis
Synthesize everything that has been learned in a concluding activity
Complete the First Aider Exam
Complete the course evaluation
Contact Christie Bhageloe, Director of Florida Legal Services Statewide Training Initiative with any questions:
christie.bhageloe@floridalegal.org
(407) 553-2665
About the organizer
Christie Bhageloe
Director of Statewide Training Initiative
Offices: Newberry & Orlando