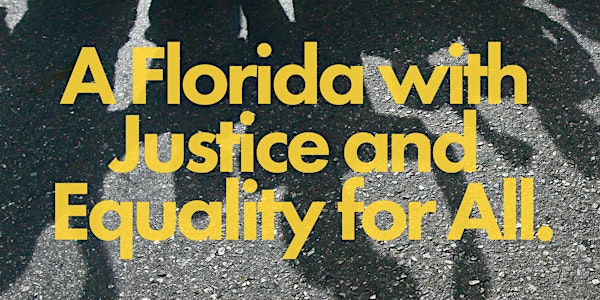 FLS Statewide Training Initiative: Housing Umbrella Group 11 CLEs
Join the Florida Housing Umbrella Group for an informative 2 day training in Orlando! Beginner & advanced sessions (11 CLEs available)
By Christie Bhageloe Florida Legal Services Director of Statewide Training Initiative
Date and time
March 2, 2020 · 8:30am - March 3, 2020 · 3pm EST
Location
Embassy Suites by Hilton Orlando Airport 5835 T G Lee Boulevard Orlando, FL 32822
About this event
Florida Legal Services Statewide Training Initiative Presents: Housing Umbrella Group Training 2020
Registration is FREE (detailed agenda below & 11 CLE credits are available)
Lunch will be provided on both days of the training
A room block has been reserved at the Embassy Suites Orlando Airport for Sunday March 1 and Monday March 2 at the special rate of $184 plus tax. This rate includes free parking, free WiFi, a free cooked-to-order breakfast, and evening reception. If you want to extend your stay, please contact Richard Hansen for the best available rate: (407) 581-3317 and let him know you are attending the conference.
*You must pay for 1 night of your stay by Feb. 7 to receive the discounted rate*
https://embassysuites.hilton.com/en/es/groups/personalized/M/MCOATES-HUG-20200301/index.jhtml?WT.mc_id=POG
Group Name: Housing Umbrella Group Training
Group Code: hug
Check-in: 01-MAR-2020
Check-out: 03-MAR-2020
Hotel Name: Embassy Suites by Hilton Orlando Airport
Hotel Address: 5835 T. G. Lee Boulevard
Orlando, Florida
32822
Phone Number: 407-581-3317
Agenda
Monday, March 2, 2020
8:30am – 9:00am Registration
9:00am – 9:50am Welcome & Housing Umbrella Group Meeting
9:50-` 10:00am Break
10:00am – 12:00pm The State of Affordable Housing in Florida
Anne Ray, Shimberg Center for Housing Studies
Sheena Johnson, Organize Florida
12:00pm – 1:00pm Lunch
1:00pm – 3:30pm Concurrent Sessions:
Session 1: Training for New Housing Lawyers
This session is designed for attorneys who are new to representing low-income tenants or for experienced attorneys who would like a refresher. We will provide an introduction to subsidized housing programs and the Florida Residential Landlord and Tenant Act.
Jeffrey Hearne, Legal Services of Greater Miami, Inc.
Katianna Mazard, Coast to Coast Legal Aid of South Florida, Inc.
Session 2: Tenant Screening Reports: Using Consumer Claims to Help Your Client Get Housed and Correct Errors
Housing denials based on negative information in tenant screening reports are becoming increasingly common as "Big Data" slowly becomes the gate-keeper of access to housing. Learn how to spot consumer claims based on tenant screening report inaccuracies and how to litigate those claims to obtain damages (and attorney's fees!) and get your client housed.
Adam Thoresen, Jacksonville Area Legal Aid
Jared M. Lee, Jackson Lee, PA
3:30pm – 3:45pm Break
3:45pm – 5:00pm Hot Topics Roundtable
This session will cover hot topics in housing practice including fair housing and disability; implementation of the Small Area Fair Market Rent program; discrimination by algorithm and more.
Katherine Hanson, Disability Rights Florida
Jeffrey Hittleman, Coast to Coast Legal Aid of South Florida, Inc.
5:00pm- 6:00pm Networking/service project: packing hygiene kits for the homeless: thank you to Lorrie Schwartz for this great idea and to Florida Legal Services for sponsoring the supplies for the hygiene kits.
Tuesday, March 3, 2020
8:30am – 9:00am Registration
9:00am – 10:15am Section 8 Terminations Post-Yarbrough
This session discusses the decision in Yarbrough v. Decatur Housing Authority and its implications for challenging Section 8 Terminations in federal court and alternative strategies for challenging the sufficiency of Section 8 termination hearings.
Jeffrey Hearne, Legal Services of Greater Miami, Inc.
Marty Lawyer, Bay Area Legal Services, Inc.
10:15am – 10:30am Break
10:30am – 11:45am Inclusive Housing Advocacy for LGBTQ Clients
In this interactive session, participants will learn cultural competency and necessary tools to create welcoming and inclusive legal services for LGBTQ clients, including terms and definitions related to gender identity, gender expression, and sexual orientation; ethical obligations; bias elimination; how to create a welcoming environment for LGBTQ individuals; and the pervasiveness of discrimination and harassment against the LGBTQ community. This session will also discuss housing protections and advocacy for LGBTQ individuals under federal, state and local laws.
Kirsten Anderson, Southern Legal Counsel
11:45am – 12:45pm Lunch
12:45pm – 1:45pm Objections Skills Training
This interactive session will focus on common evidentiary issues in eviction trials so that you can get your evidence in and exclude their evidence.
Jeffrey Hittleman, Coast to Coast Legal Aid of South Florida, Inc.
1:45pm – 3:00pm Preserving LIHTC Properties for Low Income and Hard to House Tenants
This section will provide a brief introduction to the LIHTC property and use case examples to discuss strategies for policy advocacy and litigation to preserve units for low income tenants and hard to house tenants in light of existing policy (or lack thereof).
Natalie N. Maxwell, Three Rivers Legal Services, Inc.
Kevin Rabin, Three Rivers Legal Services, Inc.
About the organizer
Christie Bhageloe
Director of Statewide Training Initiative
Offices: Newberry & Orlando