Join us every week to network like a millionaire and significantly boost your options for personal and professional success.
About this event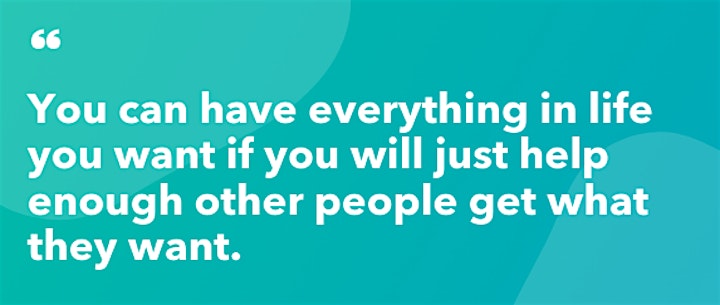 When someone attends our happy hour events, they are able to network with wealthy minded, ambitious and positive everyday individuals who are working or have worked their way up to a higher quality of life.
This event is for people who seek:
to learn how to network and build authentic relationships with people who share their passions and values
a great source of connections that opens the door to highly influential people that can be a boon for their social life, professional paths or business
contact with high quality, trusted, and powerful connections throughout numerous business and professional communities
the opportunity to learn and obtain advice from them on any conceivable topic related to your profession, business and obtaining that important work-life balance
opportunities for advanced training, conferences, and mentoring relationships that you may otherwise miss
to surround themselves with positive, uplifting and supportive high-profile people that help you to grow and thrive as a professional or business owner and as a person
more business opportunities and high-value client deals
the personal satisfaction you can gain from contributing to the growth and opportunity of others is often the great reward
to have both inlets where people invest in them, and outlets where they themselves invest in other people.
altruistic opportunities as well as professional or business rewards.
personal fulfillment in life
What You Can Expect:
Fun Bonding Activities and Icebreakers
Knowledge & Resource Sharing
Giveaways
Organizer of FLP Happy Hour: Network Like a Millionaire
GENERATIONAL POVERTY ENDS HERE.
A Community Center & Resource Hub Providing Award-Winning Entrepreneurship, Business & Investing Trade Programs For First Generation Wealth Builders
Are you the first (or one of the few) in your family to start building wealth or thinking about the process of building wealth?
First generation wealth builders (FGWBs) and second generation wealth builders (SGWBs) are terms popularized by our Founder and CEO Shatoyia Jones to describe individuals in two different circumstances of building wealth. First generation wealth builders are individuals who have no financial inheritance, no inherited assets and are the first in their family to start and continue the process to building generational wealth in their families. FGWBs are usually starting with a net worth of $0 or even less in some cases and/or are living a paycheck-to-paycheck lifestyle. They are looking to improve their financial situation and leave a legacy for their loved ones. SGWBs usually have some financial inheritance or some type of inherited assets but don't know how to manage, sustain or grow their inheritance and are looking to learn how to do so.
Relevant, accessible, and engaging, our weekly masterclasses include but are not limited: to all things financial literacy, planning and management, business and entrepreneurship, investing and wealth building, retirement and estate planning. Browse our curated list of premium masterclasses and jump-start your journey to generational wealth building today no matter what stage you are in--starting where you are with what you have.
Learn More: https://youtube.com/playlist?list=PL3XubfvOj6g3oyqZNJpF9ogaoEBk8rasU
The 5 Stages to Building Generational Wealth with Little to No Money: https://www.firstladiesofpovertyfoundation.org/watch/the-5-stages-to-building-generational-wealth-starting-with-little-to-no-money
Our Programs*
*online and offline programming available, updated every 3 months
Schedule a virtual appointment to speak with one of our representatives about starting or continuing your business and wealth building journey today!
For partners, sponsors or other business inquiries: firstladiesofpovertyfoundation@gmail.com