10th annual Yoga Jam. Four days of Yoga, Music, Magic, & Movement, all happening in beautiful Blue Ridge Mountains of Floyd County, VA.
About this event
Line-Up 2021!!
Yoga Teachers: Mary Brown, David Newman, Yogi J Miles, Marni Sclaroff, Anton Mackey, Rob Lenfestey & the Yogaslackers, Imagine Circus, and 50 more
Musicains: David Newman, Mighty Joshua, Sean Johnson & The Wild LOtus Band, Kat Mills, Justin Trawick, Joe Troop (of Che Apalachia), and 25 more bands.
We love our Sponsors:
Tea & Jam Cafe, The Turman Group, Micky G's, Cocoa Mia, Harvest Moon, Citizens Cooperative, Deer Park Farm, Skyline Bank, Mandala Choco;ates, CERC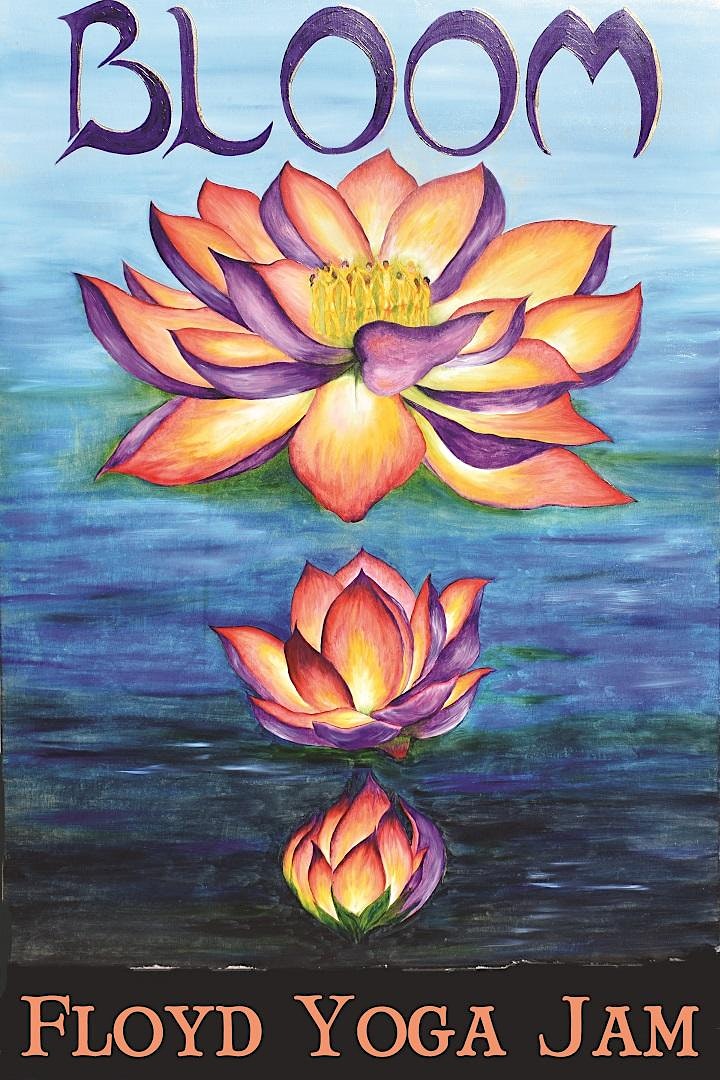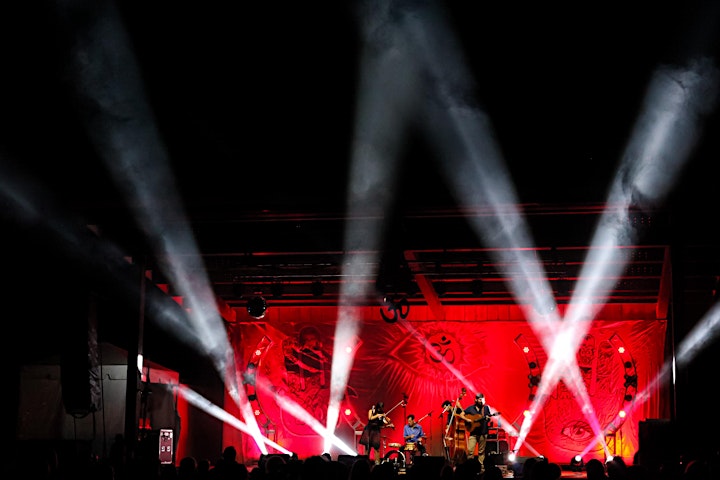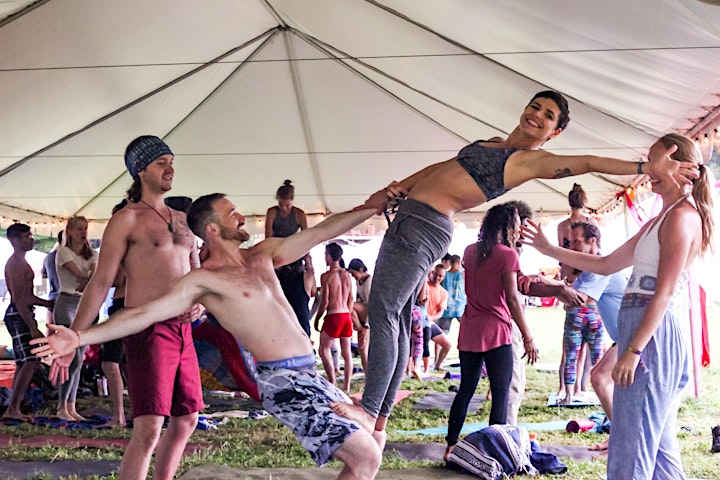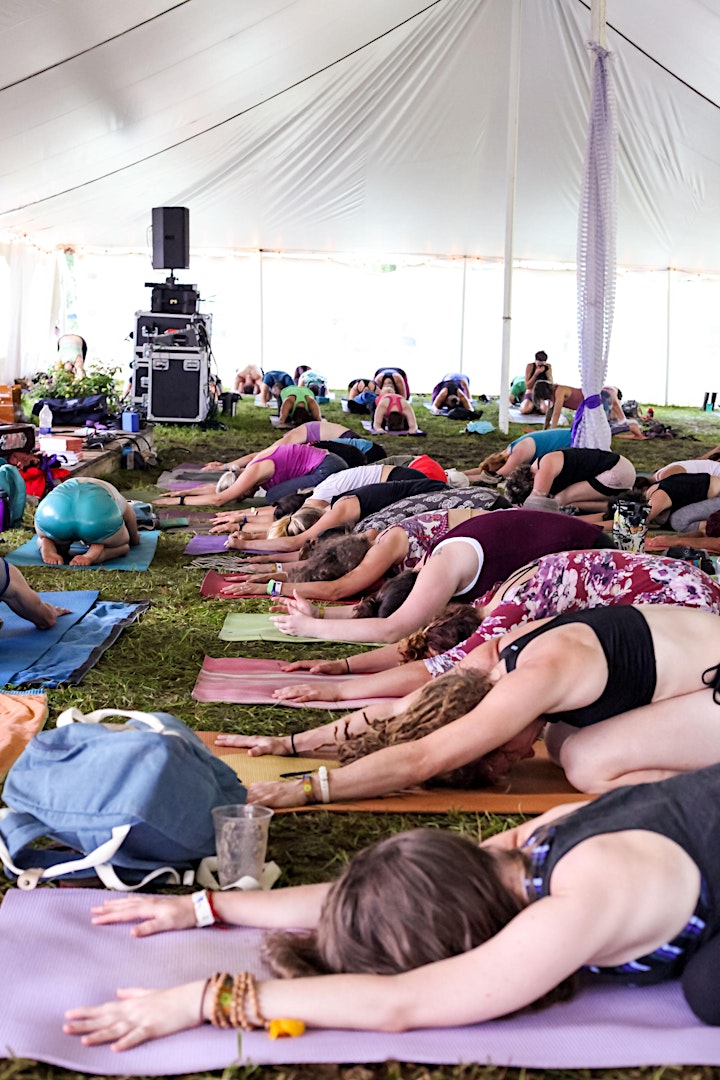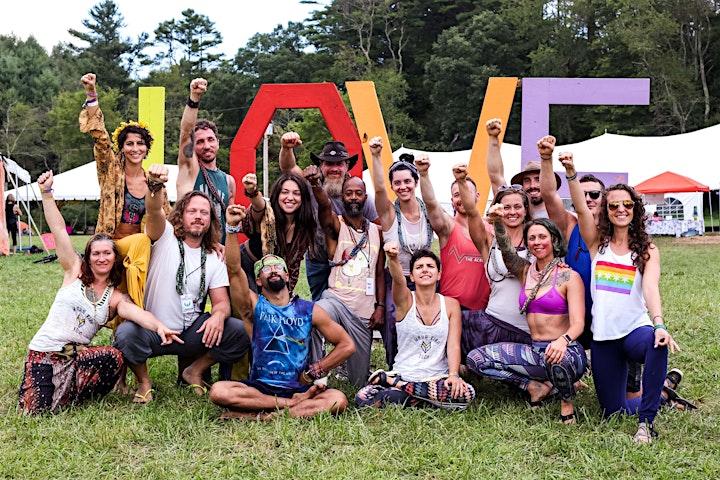 Organizer of Floyd Yoga Jam "BLOOM"
Dancin Dakini's inc; produces Floyd Yoga Jam and similar events throughout the year. The love for art, community, music, nature and yoga is the basis of the event. The idea of an event was a thought that arrived like many thoughts arrive. With the passing of the days this thought became enthusiasm and joy and in 2012 it was birthed. This is how the festival was born. Presently it has gone from a 3 Day festival  toward a 4 day event, and is scheduled every Labor Day Weekend. The festival site is in the Blue Ridge Mountains of Floyd County Virginia. The flowing water and gentle mountains create a harmonious climate which pervades throughout the Festival. The spontaneous and genuine smiles of the participants, the beginning of each new day awoken by the first sun rays filtering the canvas of the camping tents, the daily rhythms marked by Yoga classes, music, hikes, fun and meditation, the evenings spent singing and dancing in the vibrant pulse of the various positive artist of Kirtan, Jazz,Hip Hop, Reggae, World Electronic, Country, Blue Grass, Indie, Rock and more, is an experience more to be lived than to be described.  1day or all 4days, visit Floyd Yoga Jam and have yourselves an experience that will bring your inner dancer out and fill your hearts with joy!