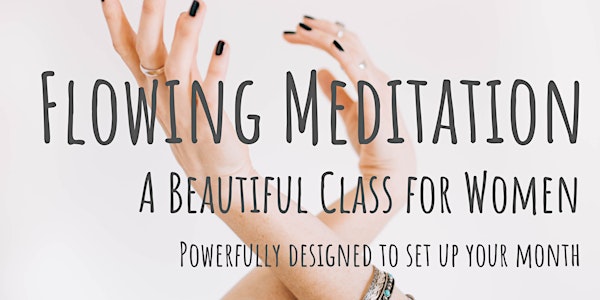 Flowing Meditation - a powerfully beautiful class for women
Location
Hillcroft College
12 South Bank
Surbiton
KT6 6DW
United Kingdom
Description
Designed as a monthly space you can rely on to reset, reflect & reconnect. Each time you come, your experience goes deeper.
Let go of your stress
Connect to your intuition
Come back to you
*** Absolutely no experience is needed ***
WHAT TO EXPECT?
A safe place where you will be protected and guided through free dance, journaling personally to express your inner findings & then guided through meditation & sharing circle to return to a place of wholeness & re-connection.
- Mindfulness Moving Meditations
- Flowing & Intuitive, Freeing & Liberating Dance
- Reflective Journaling & Sharing Circle
** Held once a month on Sunday's, 1.30-4.30pm.
Upcoming Dates in 2019
Sunday 13th October
Sunday 10th November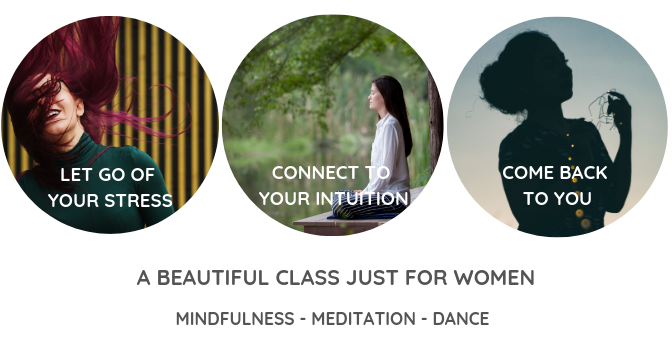 THE BENEFITS
Freeing Shamanic Dance
If there is one thing I could share with the world it would be this. Having spent 15yrs with depression growing up, I explored all manor of therapies and routes to find my way out. I can hands down say that 20mins of this style of dance is the equivalent of 6 months of therapy ;-) And the best part is that you don't need to talk or 'figure anything out'. Because what we think and feel get's stored in the body, all you have to do is you move your body and the shifts begin to happen.
** You may not be depressed - however I'd imagine that getting frustrated, pissed off, stressed out, overwhelmed etc is something you're familiar with?! This sorts it out ;-)

Free-flowing Intuitive Dance
Is a beautiful & magical experience that tends to lead on naturally from the above (wild shamanic type dance). It takes you further out of your head, into your intuitive body… As you dance you'll find yourself entering altered states of consciousness, 'touching your spirit', contacting the essence of life and recognising your oneness with everything that is. To dance in this way is to move in meditation, prayer & healing.
Soul Journaling
Is an incredibly powerful way of accessing your truth. This practice helps cut through the noise and re-connect you to your higher wisdom and clarity. You'll be guided into a meditative state whereby the words freeflow not from your mind but from your heart, higher self, spirit, soul… Writing enables you to go deep, safely explore the shadows, it allows a unique space for healing, ideas and creativity to be born.
3 MAIN FOUNDATIONS FOR THIS FEMININE SPACE
Community & Sharing - feeling lonely or misunderstood quite simply sucks. Connecting with like minded women in a safe, held space in which you can share and be seen for who you are provides a sense of belonging... and from there life feels good & manageable.
Creativity & Self Expression - every woman is inherently creative (no matter what you think!!). When suppressed or there's no time for it we can become rigid and feel a dull kind of grey. Dance, sharing, journaling are just some ways in which creativity and self-expression can be unleashed... bringing colour, inspiration & aliveness back into life.
Intuition – Everyone is intuitive, although most of us have a strong mind that tends to speak so loudly we can't hear it, leaving us confused and frustrated. Dance and movement are ways in which you can embody your intuition, hearing & trusting in it... leading to a more flowing and aligned way of living.

WHAT INSPIRED THIS WOMEN'S DANCE GATHERING?
It's been bubbling up in me for years... And can perhaps best be captured by these questions
What would it be like.... ?
If I could have a space to totally let go of all the months crap and overthinking?!
If I can reset someplace - without having to book a beach holiday?
If a space is held for me so I can connect to my truth?
If I can spend time with me, myself & I… yet feel fully supported by a community of likeminded people?


FAQ's
WHAT TO BRING
Water bottle!!

A journal & pen

Cushion to sit on

Wear whatever you feel good in, so long as you can move easily in it
WHEN: Once a month on Sunday afternoons
Will pause over December & start up again in the new year.
Pick the dates that work for you - each time you come, your experience of letting go into trance goes deeper.

AVAILABILITY: Classes are kept small to avoid overcrowding & maintain an intimate & held experience.
COST: First time attendance £17.50, Regular Price £35
TIMINGS: arrival: 1.20 – 1.30pm. Start: 1.30pm
WHERE: Hillcroft College, 12 South Bank, Surbiton, South West London, KT6 6DW
TRAIN - Surbiton (3min walk away from venue)
(20mins fast train from Waterloo / South West Trains),
PARKING: lot's is free as it's a Sunday. Or there's a car park at the train station.
WHAT SORT OF MUSIC?
The whole spectrum ;- ) World Fusion, Tribal Drumming, Bongos, Trance, Mystical Eastern Music, SpIritual Zen Sounds, Feminine Beautiful Harmonies.
Any questions please get in touch :)
With love,
Olivia xXx
ABOUT OLIVIA / the Facilitator
A yoga teacher, trauma yoga specialist, somatic movement educator & shamanic trance dancer. Life coach, hypnotherapist, psychotherapist (in training with UKCP) & theta healer. Olivia has run a successful private practice since 2006 specialising in self-awareness & authentic expression – by helping individuals who feel stuck, lost & overwhelmed re-connect to the essence of who they are. Clearing out the noise, to trust & hear intuition so you can live your truth.
(lot's more info in below profile if you wish to read it ;)