Location
Historic Anacostia
1200 Good Hope Road Southeast
Washington, DC 20020
Description
Celebrate the closing day of The Cherry Blossom Festival with a Flower Power Party in Historic Anacostia, This event is a part of Anacostia River Festival. For more info on all the activities in the park and to RSVP click here.
INTERACTIVE ARTS
Street Mural Jam Local teaching artists from Project Create will lead attendees in creating a Flower Power mural using washable liquid water colors.
Japanese Inspired Floral Design Learn how to use minimal materials to create dramatic effect under the guidance of Keith Stanley. Stanley is a DC-based floral designer, a certified teacher with the Sogetsu School of Ikebana in Tokyo, Japan; a member of Ikebana International and DC's Sogetsu Ikebana Branch.
Classes at 2 pm, 3 pm, and 4 pm. Space is limited. First come, first serve.
Improv Workshop In a mini workshop, Washington Improv Theater will introduce you to how improvisers create spontaneous, off-the-cuff theater. Our enthusiastic and friendly instructors work to make sure everyone is able to participate in a playful and trusting atmosphere.
Face Painting Kids and adults alike are welcome!
PERFORMANCES
Akua Allrich Jazz vocalist and DC-native Akua Allrich with her band will perform music inspired by the 60s. Allrich's unique musical expression has electrified audiences in and around the nation's capital with sold-out performances. Her musical roots run deeply into blues, soul, and R&B, with a clear grounding in jazz and pan-African music.
DJ Laura Lopez Back by popular demand, Lopez will be spinning retro beats of soul and more on an impressive collection of vintage 45s!
Gigi Holliday Anacostia native and DC Bulesque star Gigi Holliday will share a "G" rated performance of a classic fan dance followed by a Q&A tutorial.
ON EXHIBIT
French Doors In an exhibition at Honfleur Gallery, Aziza Claudia Gibson-Hunter questions the implications of opulence in Parisian architecture with large scale mixed media works. In her never before seen series, French Doors, Gibson-Hunter juxtaposes the ornate doors prevalent in Paris against West African patterns. The resulting works explore wealth, power, and exploitation in relationship to personal and national sovereignty.
Primordial Planes In Vivid Solutions Gallery, Alexandra Chiou creates delicate, collaged cut paper paintings that mimic the natural world. Using inspiration from studies at National Geographic, Chiou has brought to life ethereal images that can at once suggest intergalactic formations or unseen microcosms.
Neon Studio Tour Kraft Studio will be open with current and past works on exhibit. Nationally acclaimed artist Craig Kraft will be on hand to answer questions and give personal tours.
Airstream Tour Hop aboard one of Hive-member Nomad Mobile Motor Lodge's vintage aluminum travel trailers. Made popular in the 50s, its retro-chic design and amenities make it the ultimate vehicle for living and traveling small.
SUPPORT LOCAL BUSINESSES
Spring Fashion Check out spring fashions, accessories, and locally made products from Nubian Hueman, Vintage & Charmed, and The Den.
Fresh Food Art-Drenaline café will be serving up fresh smoothies, sandwiches, and salads at affordable prices. Ward 8-based The Orange Cow's premium hand-dipped homemade ice cream is "udderly irrestistible"!
Relaxation Better Backs is offering $10, 10-minute aromatherapy massages all day.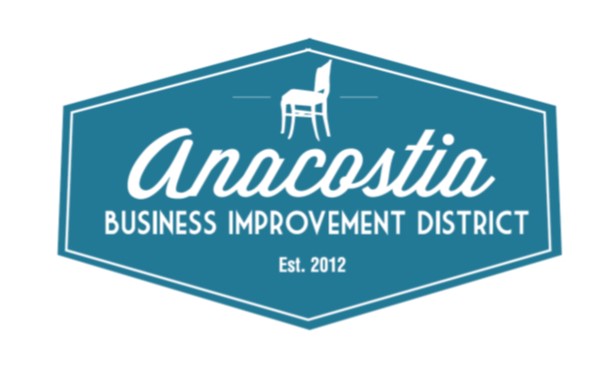 Flower Power Events are sponsored by the Anacostia Business Improvement District.