Description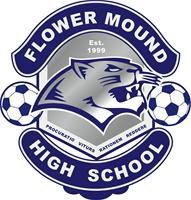 Please join us for the 2018 Flower Mound Jaguars End of Season Soccer Banquet on April 20, 2018 at Austin Ranch!
6:00 PM - Registration, games and entertainment begins!
7:00 PM - Program and Dinner
8:00 PM - Awards Ceremony
This year's banquet will be held at Austin Ranch in Grapevine.
Austin Ranch is a premier destination for banquets and events in the Dallas area. One of the oldest ranches in Texas, Austin Ranch has been in operation since the late 1800s. Nestled on more than 90 spectacular acres of lush rolling hills and dense woods, including a 10-acre private lake, the ranch also boasts 9,000 sq. ft. of outdoor patios and over 12,200 sq. ft. of great indoor space complete with a grand ballroom, games, and unrivaled dining.
Player Ticket is complimentary if parent is a Booster Club Member but player MUST RSVP. All other tickets options are shown below.
The menu will include meal and dessert, iced tea or soft drinks and a vegetarian option will be available upon request. The attire will be casual this year!
Please Note! The UIL State Boys Soccer Tournament is also April 20-21. In the possibility that the Boys team ends up advancing to the state tournament (our ultimate goal, right?), we have secured a backup date of April 28th for this year's banquet. Please go ahead and register for the April 20th date but make a note of the backup date in your calendar.
Questions? Please contact Fred Pretzer at 817-996-1111
Please click on the green "Attend Event" or "Tickets" button to RSVP and/or purchase tickets by April 13th. Each player/manager/trainer and/or guest must RSVP. We are unable to accomodate walk-ins at the door.