Please join us on a magical and eventful night under May's full moon, supermoon and 1st total lunar eclipse of 2021
About this event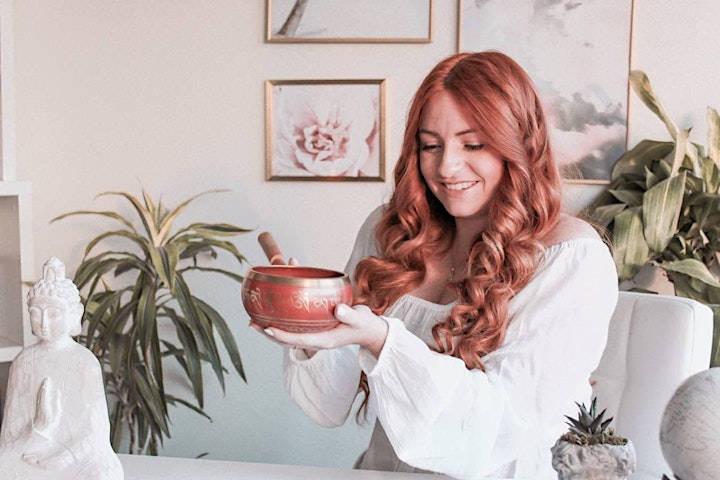 On May 26th, we will experience a massive influx of cosmic energy, granting us a unique opportunity to check in with ourselves and examine our interior world to bring about clarity, confidence, and abundance.
This full moon is also known as the flower moon, so we will be activating this cosmic energy in a physically sacred space with other like-minded individuals so that we can release blockages that might be inhibiting us from blossoming into our highest selves. This is a safe and sacred space for everyone to come together, practice yoga, meditate, socialize, and share ideas and thoughts, not to mention a fun, full moon manifestation jar ritual.
Meeting under this rare, full moon is a way to connect deeper with your sacred dreams and to get empowered to let go of what is no longer serving you. It is also a way to meet other positive souls embarking on the same journey as you and share in one of the most beautiful energetic exchanges: human connection.
This is a one of a kind ritual ceremony that you and your friends do NOT want to miss!
Time:
Door open- 6:30pm
Ceremony starts at 7:00pm-8:30pm
Location:
AUROOM SPIRITUAL WELLNESS CENTER
333 N. Oakley BLVD CHICAGO IL 60605
What to bring:
journal and pen
yoga mat (if you want your own)
Crystals (optional)
What will be provided:
Tea
Water
Yoga Mats
Sage
Flowers
Ritual supplies
Oracle cards
Candles
Manifestation Jar
ABOUT YESSICA OSUNA
Yessica is a Master Mindset & Energy Coach who works with leaders and creatives wanting to activate their souls'' purpose and impact the world in a massive way.
She combines psychology and spirituality to create transformative and life changing methods and habits. Born and raised in Chicago, Yessica has a passion for hosting events in the city that are both impactful and memorable. The mission behind her events is to leave you feeling empowered, grateful, and ecstatic for life.
Yessica is also a Reiki master, Oracle Card reader, EFT Practitioner, and NLP Trainer. With her knowledge and expertise she will be hosting a one-of-a-kind full moon ritual ceremony at the Auraroom!
To learn more about her follow her IG Account!
Instagram Account: @YessicaOsunaa