Sales Have Ended
Ticket sales have ended
Ticket sales for this event have ended. Please follow us on Eventbrite for other future events at Rengstorff House.
Sales Have Ended
Ticket sales have ended
Ticket sales for this event have ended. Please follow us on Eventbrite for other future events at Rengstorff House.
In this workshop, we'll learn the principles of flower arranging and the unspoken language of flowers during the Victorian era.
About this event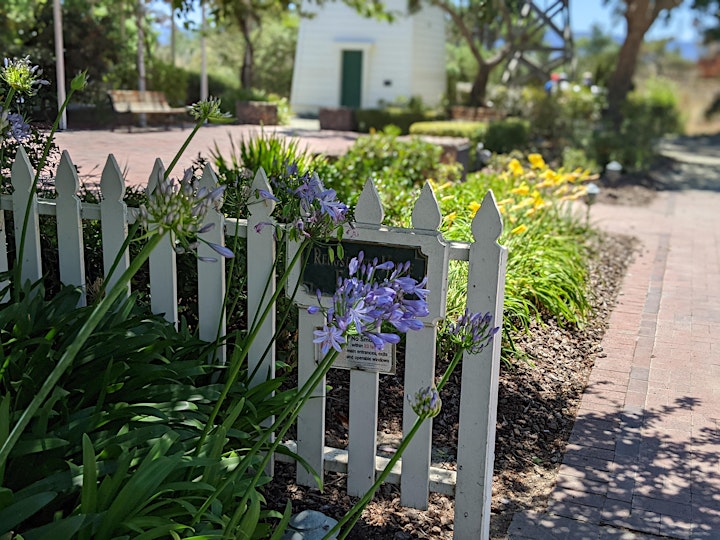 Meet us at the historic Rengstorff House garden for a class with Master Rosarian and Rengstorff House florist, Barbara Gordon, who will be teaching us about the principles of floral design and Victorian floriography, the unspoken language of flowers.
Participants will be making mini bouquets in household containers for practice. Ample greenery and supplies will be provided along with written references to take home.
This is an outdoor, privately hosted event for the enjoyment of members of the community. The workshop is 1.5 hrs and we'll be sharing table space. Masks are required.
Children 6 years or older are also welcome to partake with parental supervision.
Tickets:
General admission tickets are $20 per participant. Participants 6 years or older must be accompanied by a parent.
Member discount is 20%. Please request member tickets via info@friendsofrhouse.org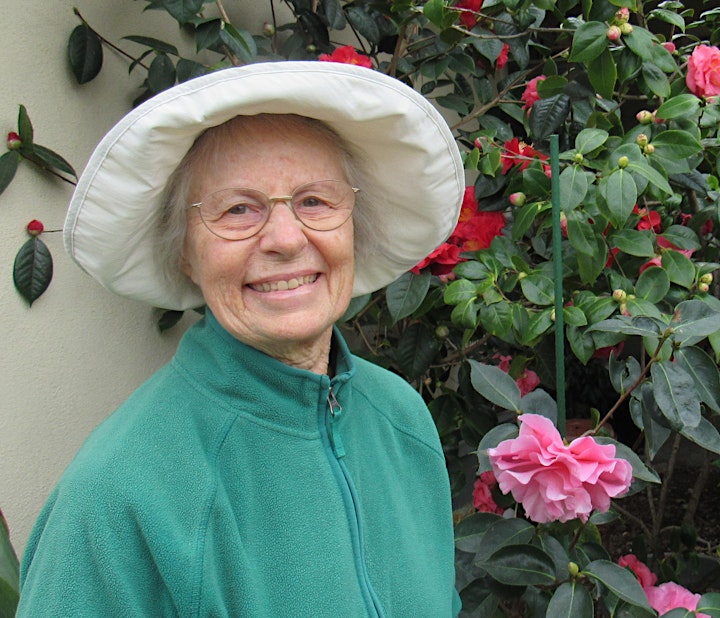 About Barbara Gordon
Barbara Gordon is a lead restoration leader for the Rengstorff House garden and has contributed thousands of volunteer hours to serve as a consultant for the planning and care of its plant life, especially the roses. As an expert rosarian, Barbara helped select the thornless climbing roses for the landmark home's two pergolas to match historical Rengstorff family photography of the original garden. (The house has been moved twice since the family left it).
Barbara has also contributed hundreds of floral creations for the beautification of the home's interiors and the delight of museum visitors, as well as led multiple workshops of her own.
The Hosting Organization
Friends of "R" House, is a volunteer-run education non-profit partnering with the City of Mountain View to promote awareness and the history of Rengstorff House, as well as general knowledge of 19th-century Mountain View.
For more information about Friends of "R" House or for information about the Rengstorff House including the virtual 3D museum exhibit and museum tour hours starting in October, please see friendsofrhouse.org.
We hope you will enjoy the workshop and your visit to the garden.
Organizer of Flower Design & Victorian Floriography (Rengstorff House Garden)
The Friends of "R" House is a 501(c)(3) public benefit non-profit based in Mountain View, California.  We partner with the City of Mountain View for the continued benefit of the historic Rengstorff House.  The Rengstorff House is Mountain View's oldest remaining home and an integral part of local bay area history.  Please visit friendsofrhouse.org for more.