YOU have a seat at the table. Join hundreds of women who have refused to settle for anything less than what you deserve. Let's FLOURISH!
About this event
Discover how to become a vibrant unstoppable woman from the incredible speakers who have been where you are. Welcoming Lori Griffin, Author of The Nightshirt Chronicles, Entrepreneur who started her health business during the pandemic., Ryan Blair-Smith, International Empowerment Speaker, bestselling Author & Accountability Coach, and myself, Pamela Jean, Entrepreneur, Self Love Mastery Coach, Business Mentor and Portrait Photographer. These women have paved the way, blazed a trail for you to start your new journey today. You were never meant to live a limited life. You were never meant to ignore your dreams. You were never meant to be silent. Being a woman is a powerful gift and YOU have a powerful message inside of you that needs to be shared with the whole world.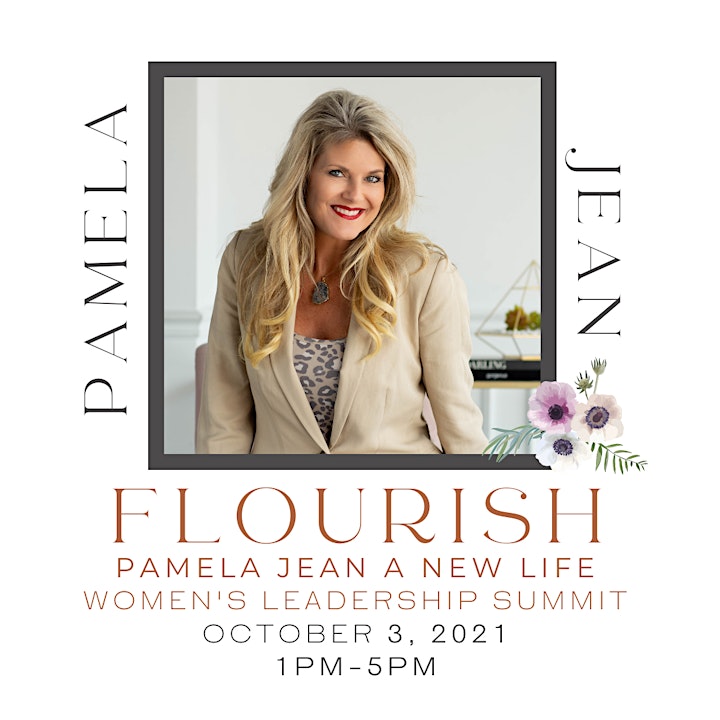 Over the last 30 years Pamela Jean, Founder and CEO of A New Life Coaching LLC, has devoted her energy to building a successful businesses.  She has made a commitment to business education and personal development.  Pamela has spent years absorbing books and podcasts, going to therapy, and attending lectures all with the goal of becoming a better woman, wife, mother, Gammie, leader and role-model.  Now, she's condensing her years of hard-work and knowledge to help you make lasting changes in your life.  She is a Jesus follower, married to an incredible man Gavin, is blessed with a blended family of 6 children and soon to be 9 grandchildren. Pamela does not want to only inspire you, she wants to help you change your life.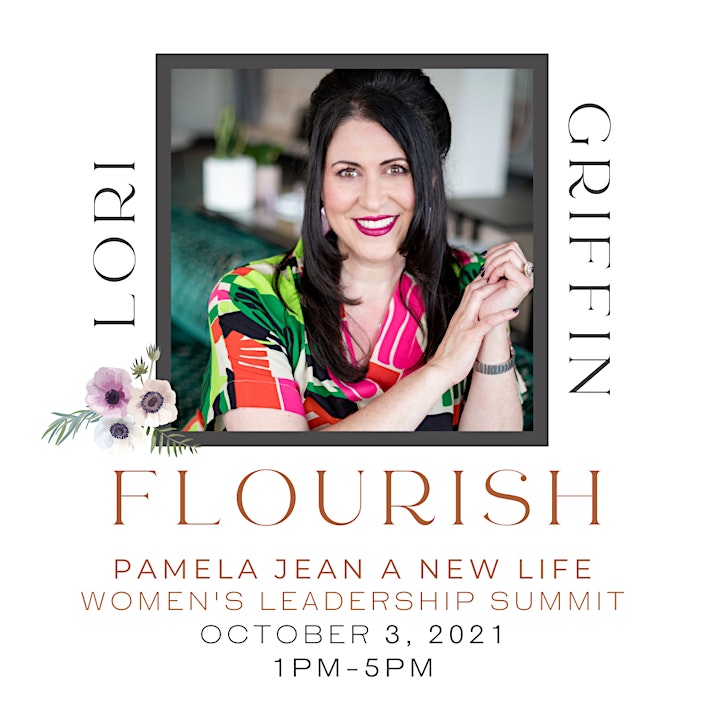 Over the last 20 years Lori has worked in the Music and Hospitality industry with celebrities including Ronnie Dunn of Brooks and Dunn and Miranda Lambert. After losing her career in 2020 during the pandemic, Lori took control of the one thing she could, her HEALTH. In just over 11 months months, Lori has lost 75 pounds but gained a love for her life she's never felt prior. She started selling the supplements that accelerated her health journey, created her own food plan and has built a clientele of over 200 men and women, ages 19-70, who also want to live their healthiest lives. Lori coined this journey "The Nightshirt Chronicles" since she documented the weight loss in an adorable nightshirt and is currently writing the book of the same title, exploring more of her story and advocating for women.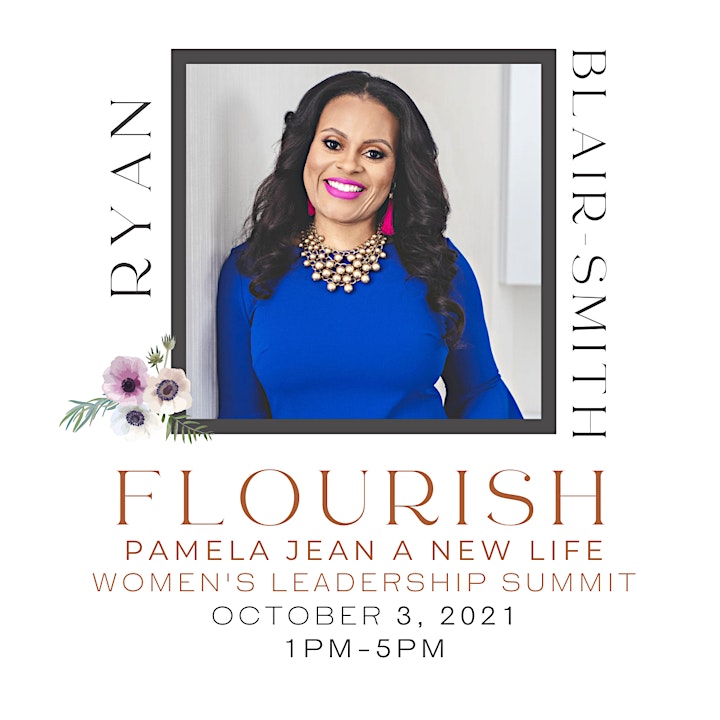 Ryan Blair-Smith is a new-age renaissance International Empowerment Speaker, best selling Author and Accountability & Clarity Coach. Equipped with phenomenal talent, wit, creative genius, passion and BLAIR FLAIR! She's devoted over 15 years working in the community, working with college organizations, pageant systems, Sox of Love Chamber of Commerce and now raising two amazing daughters with her husband. Ryan's motto is "Why live in FEAR when you can live life with FLAIR"!
Date and time
Location
Refund policy
Organizer of FLOURISH Women's Leadership Summit VIRTUAL EVENT!