Sales Have Ended
Ticket sales have ended
This session is full! Please email flourishorganizing@gmail.com to let us know that you are interested in attending the next one. Thank you!
Feeling overwhelmed or unmotivated thinking about your next organizing project? Join us on Zoom as we all tackle our next projects!
About this event
Feeling overwhelmed or unmotivated thinking about your next organizing project? Join this live group organizing event on Zoom; it'll be much more fun than going it alone!
Each participant will be able to tackle their own organizing project at home simultaneously. But don't worry! Your host is a professional home organizer and certified KonMari® consultant and will be available to answer organizing questions and provide support throughout the session. You may work on any type of project including clothes, the kitchen, a closet, your desk, papers, computer files, etc.
This one and a half-hour event is limited to 6 participants. We will begin with prayer and a time for everyone to introduce themselves and share their goal for the day. Then, all participants will have this dedicated time to go make some progress on that organizing project while on Zoom together!
Upon registration, participants will receive the Zoom link by email as well as information about preparing for the session.
Get Connected:
Find out about upcoming free one-hour Flourish Together Workshops by signing up for the email newsletter: Click here to sign up.
Attendees are invited to join the Flourish Together Organizing Facebook Group to share before & after photos, ask questions, and encourage one another: https://www.facebook.com/groups/flourishtogetherorganizing
More Information:
It can be very overwhelming getting ready to tackle a new organizing project. You may be unsure of how to get started, what your end goal should be, or what steps to take along the way. In addition, it can be hard to gather up the necessary motivation to get started and the dedication to finish the task.
A group organizing session is a great way to get support and accountability and to make the overall process less daunting and more fun. We are all in this together!
By registering for this event, you agree to allow Flourish Organizing to send periodic emails with organizing tips and information about upcoming events. You may unsubscribe at any time.
This program uses Eventbrite, Mailchimp, and Zoom; please see their respective privacy policies.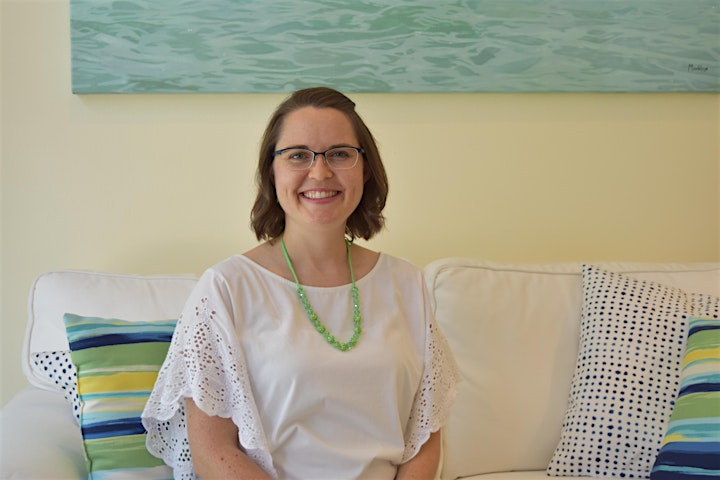 Meet your host Laura Sinclair, a professional home organizer and KonMari® consultant in Houston, Texas. She has always loved organizing and helping people, even as a kid! She combines her love of teaching, organizing, and the Christian faith to help people declutter and reorganize their homes to the glory of God.
Follow on Instagram: https://www.instagram.com/flourishorganizing/