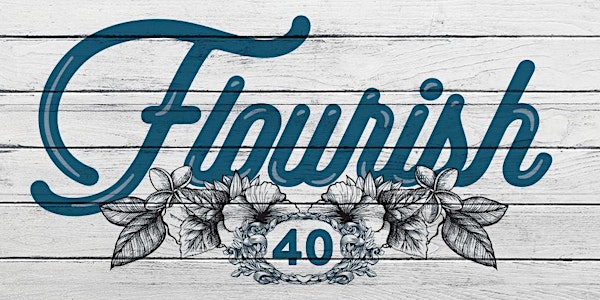 FLOURISH THROUGH THE NATIONS: A GO TO NATIONS EXPERIENCE
Bring your friends and family to a Go To Nations Experience like never before!
When and where
Location
Eden Gardens 9179 Garden Street Jacksonville, FL 32219
About this event
:COVID SAFETY PRECAUTIONS:
Go To Nations takes your health and safety very seriously! That is why there will be a number of COVID precautions taken during the event. Those specific things are listed below.
Temperatures will be taken at check-in
Hand sanitizer will be available
Proper social-distancing in the food line, pavilion, and regional tents
CDC food serving protocols for public gatherings
Masks are optional, except masks will be worn by those serving food
WHAT IS HAPPENING?
Go To Nations is hosting their first -ever awareness event, and what better year to do it than 2021! We will be celebrating what is happening in the nations, while also celebrating our 40th year anniversary.
Mobilization is very excited to share this God-directed shift for the 2021 Go To Nations Experience. The venue is our very own, Eden Gardens. The address is 9179 Garden Street, Jacksonville, FL 32219. This farm is not only the home of our sister organization, Glo-Dev but also the future home of the Go To Nations World Headquarters.
WHAT CAN YOU EXPECT?
This is a FREE family-friendly event, where everyone can come to get a taste of different cultures around the world—through music, interactive stations, and even games that kids will love!
During the event, you can expect to meet some of Go To Nations missionaries from Asia, Africa, The America's, Eurasia, and even World Headquarters which is located right here in Jacksonville!
But most importantly, you and your family can learn more about God's mandate for missions, the 10/40 window, and unreached people groups, and find opportunities for you to connect here in Jacksonville or anywhere in the world!
Mark your calendars for Saturday, April 17, 2021, because Go To Nations is inviting you and your family to come by Eden Gardens any time between the hours of 12:00 PM and 3:00 PM to flourish with the nations!