Description
This month, our Flourish Collective has an opportunity to engage with Trevor Lee, Lead Pastor of Trailhead Church in Denver, Colorado and City Director of Made to Flourish in Denver. For those of you of our 2016 class of the Flourish Academy, you should recognize him from our February 2016 retreat.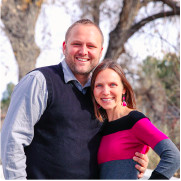 We'll gather for appetizers and drinks as we discuss the "How does the importance of vocation and calling change what it means to be a pastor?" Should be a lively conversation. Bring a beverage of choice that you would like to share with others.
Let us know if you are coming Sunday, February 19 at 6 pm and we'll send you directions and the new gate code.