Description
Registration opens at 11:30A.M.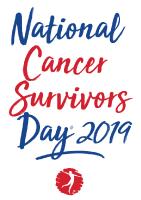 ENJOY LUNCH, FELLOWSHIP, AND AN AFTERNOON OF WELLNESS.
National Cancer Survivors Day is an annual celebration of life held in hundreds of communities across the United States. Participants unite in an event to show the world that life after a cancer diagnosis is a celebration.
Each year, FRHS Cancer Services commemorates this national event by hosting a celebration honoring those in our community who count themselves among America's 15.5 million cancer survivors. Anyone who is newly diagnosed, currently in treatment, or has a history of cancer is welcome.
This is a free event for one survivor and one guest. An additional $10 fee will apply to each additional guest.
---
Interpreters are available by advance request. Please call 240-566-4370 no later than Friday, May 24 to request an interpreter.
ATENCIÓN: si habla español, tiene a su disposición servicios gratuitos de asistencia lingüística. Llame al 240-566-4370.
ATTENTION: Si vous parlez français, des services d'aide linguistique vous sont proposés gratuitement. Appelez le 240-566-4370.