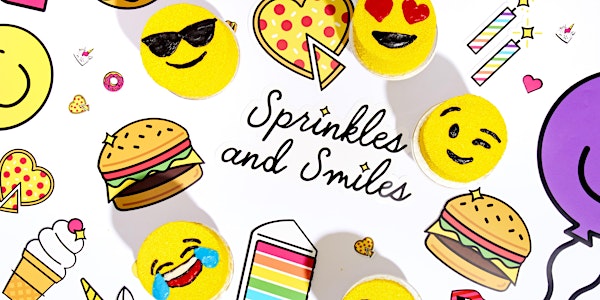 Flour Shop Book + Sprinkle Signing Event with Amirah Kassem at Williams Son...
Location
Williams Sonoma Union Square
340 Post St
San Francisco, CA 94108
Description
The Power of Sprinkles Tour with Flour Shop's Amirah Kassem
Amirah Kassem, founder of Soho's Flour Shop bakery, preaches the power of sprinkles in her wildly creative first book. A modern-day Willy Wonka, Kassem reminds readers that joy can be found in creating something delightful and delicious, that baking a cake for someone is the best thing in the world and that, when it comes to cake decorating, any mistake can be covered in sprinkles (and everyone will love it anyway)!
We've teamed up with Amirah Kassem to create a colorful collection of cake mixes, frostings, sprinkles, and more so that you can make Flour Shop Magic in your kitchen!
Join us as we welcome her for an exciting event showcasing her new book and product collection!