Description
This class is for anyone interested in learning more about Florida's water resources with a focus on our local water resources right here in Pinellas County. We welcome anyone between the ages of 12-100+! Youth (anyone under 18) must be accompanied by an adult that is also registered for the class. You do not need to be a resident of Pinellas County to participate. Come learn with us!
Are you interested in making a difference for local water resources? Pinellas County UF/IFAS Extension invites you to join us for the kick-off of the NEW Florida Waters Stewardship Program! Over the course of three months, we will:
Explore local watersheds, to see different aspects of water and water issues firsthand
Learn about practices and policies affecting our waters
Enhance communication and leadership skills
Participate in the Florida Microplastics Awareness Project (class project)
Collaborate on outreach efforts to teach others about our water resources
This six-session course will be interactive and informal, with class discussions, field tours, conversations with local water experts, and much more!
Participants will be expected to attend all six class sessions, complete short take-home "assignments for exploration", contribute to the class stewardship project, and overall, engage with guest experts and other participants in learning about Florida's waters. FWSP does require a commitment of your time, both inside and outside of class sessions (total commitment is estimated at 30 hours over 3 months).
Each class session meets at a different location and includes a site mini-tour and at least one guest speaker:
Tuesday, 2/09/16 - Session 1 (Brooker Creek) - Watershed Basics + Stewardship and Leadership Skills 5:30-8:30pm
Tuesday, 2/23/16 - Session 2 (Fort De Soto Park) - Changing Waterscapes + Working with Thorny Issues 5:30-8:30pm
Saturday, 3/12/16 - Session 3 (Pinellas County Waste-to-Energy Plant) - Regulatory Policies, Tools, and Economics + Getting Things Done: The Power of Partnership 9:00am-12:30pm
Tuesday, 3/22/16 - Session 4 (St. Petersburg Water Resources Department) - Water Supply and Emerging Water-Resource Issues + Communication is More Than Words 5:30-8:30pm
Tuesday, 4/05/16 - Session 5 (Life Farms and Safety Harbor Library) - Field Trip + Stakeholder Panel Discussion 5:30-8:30pm
Saturday 4/16/16 - Session 6 (Weedon Island) - Final Reflections + Where To From Here? 9:00am-12:30pm
Guest Speakers:
Robert Burnes, Environmental Specialist II, Watershed Management, Pinellas County
Vivianna M. Bendixson, Environmental Scientist, Water Supply Section, Water Resources Bureau, Southwest Florida Water Management District
Jim Wilson, Park Supervisor, Fort DeSoto Park, Pinellas County
Brandt F. Henningsen, PhD, Chief Advisor Environmental Scientist, Surface Water Improvement and Management (SWIM) Program, Southwest Florida Water Management District
Chris Claus, Water Conservation Coordinator, St. Petersburg
Tatiana Borisova, PhD, Associate Professor and Extension Specialist, Food and Resource Economics Department, University of Florida
Note: The course is all-in-one, so your registration includes all six class sessions. The sessions cannot be attended on a session-by-session basis.
Please join us for this unique opportunity to connect with others in learning about Florida's extraordinary water resources!
Space is limited, so please register soon. You do not have to be a Pinellas County resident to participate.
Thank you for your interest in learning more about Florida's waters!
If you have any questions, please contact:
Lara Milligan, Natural Resources Agent, UF/IFAS Extension Pinellas County, 727-453-6905, lara317@ufl.edu
---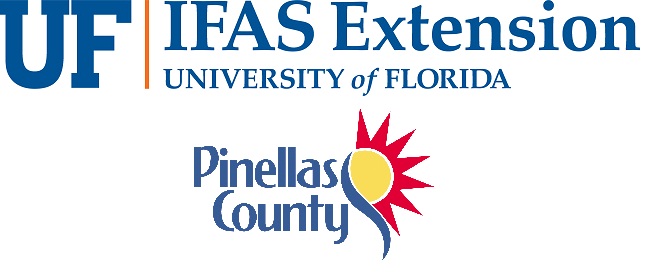 An Equal Opportunity Insitution
UF/IFAS Extension provides practical education you can trust, to help people, businesses and communities solve problems, develop skills and build a better future.
---
Registration policy: Before continuing, we would like to make you aware of our registration policies. Cancellations - If your class is canceled for any reason you will be notified no less than 24 hours prior to class start. We will provide a full refund for cancellations made by Pinellas County Extension. Refunds may take up to 30 days to process. If you need to cancel your registration, you must notify program contact as soon as possible so your spot may be opened to others who are interested in attending the program. No refund will be made available for participant cancelations. Payment - We require full payment at time of reservation so be prepared with a credit card to complete this transaction. Reservations - You must be 18 to make a reservation. If you are under 18 and want to attend a class you must register and attend with a parent or guardian.
Demographic data: Ethnic background and racial information are collected to comply with Federal reporting requirements for Extension programs. UF/IFAS Extension: An Equal Opportunity Institution.

Pinellas County complies with the Americans with Disabilities Act. If you are a person with a disability who needs any accommodation in order to participate in this class you are entitled, at no cost to you, to the provision of certain assistance. Prior to two working days before the class, please contact the Office of Human Rights, 400 S. Fort Harrison Ave., Suite 500, Clearwater, FL 33756, (727) 464-4062 (Voice/TDD).
Organizer of Florida Waters Stewardship Program
Pinellas County Extension at Brooker Creek Preserve Environmental Education Center is proud to offer a variety of educational and interpretive programs for the public. The goal of these programs is to empower citizens to make informed decisions about natural and cultural resources. Center programs interpret the natural and cultural history of the area in order to demonstrate the balance between our needs and the needs of natural Florida.
For more information please call (727) 453-6800.
CENTER HOURS:  The Education Center is open Thursday - Saturday 9:00 a.m. - 4:00 p.m., and Sunday 11:00 a.m. - 4:00 p.m.
VIEW OUR UPCOMING WEBINARS on our website HERE or on our Facebook page HERE.
Sign up to receive our monthly UPDATES!