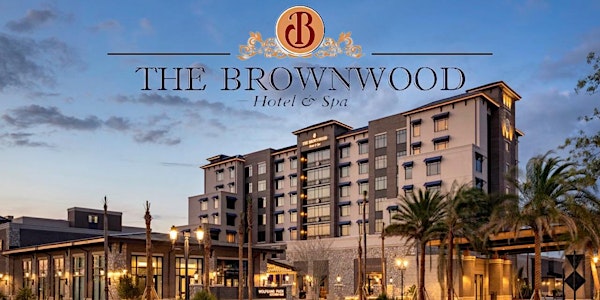 Florida Summit on Covid II: The Future of Medicine in Post-COVID America
Join us for an invigorating day with America's leading Covid physicians, scientists and legal experts discussing Post-Covid America.
When and where
Location
The Brownwood Hotel & Spa 3003 Brownwood Boulevard The Villages, FL 32163
Refund Policy
Contact the organizer to request a refund.
Eventbrite's fee is nonrefundable.
About this event
Florida Summit on Covid II: The future of Medicine in Post-COVID America
The conference will begin at 10 AM and conclude at 4:30 PM. The cost is $75.00 per person and includes refreshments.
At 6:00 PM a VIP dinner will be offered at a cost of $125 per person. "Preserving Medical Freedom in America". Guest Speaker will be Mat Staver JD, Senior Pastor, Founder and Chairman, Liberty Counsel and Chairman, Liberty Counsel Action.
This ticket is for the dinner only and does not include admission to the conference.
UP TO 5 CME HOURS OFFERED
Last November, in Ocala Florida, almost 1,000 physicians, nurses and patients gathered to hear leading experts on Covid-19 exchange ideas and come up with solutions to the crisis which was then facing our nation: the failure of our health care system to recognize and utilize the many available options for preventing and treating Covid-related illness, and the need to exercise great caution before rolling out universal vaccination vs Covid with the yet-untested mRNA "vaccines".
One year later, we see the results of this immense failure: increasing numbers of patients afflicted with vaccine-related illness and injury; ongoing vaccine mandates (despite the clear evidence that the mRNA "vaccines" do little or nothing to prevent the transmission of Covid); refusal to utilize proven preventive and therapeutic regimens for Covid; and the continued, unnecessary use of mass testing, masking and quarantining with little or no evidence of net benefit. Consequently, increasing numbers of Americans - refusing to wear masks or get 'vaxxed' - have rejected "traditional" or "mainstream" medicine in favor of more "natural" and "holistic" options.
Will Americans ever again trust hospitals and physicians who denied appropriate treatment for their loved ones dying from Covid?
Will Americans ever again trust hospitals and physicians who needlessly isolated their loved ones during the last days and weeks of their lives?
Will Americans ever again trust hospitals and physicians who punished those health care workers who courageously and tirelessly advocated for the appropriate treatment of patients under their watch?
These and other questions will be addressed at the upcoming Florida Summit on Covid II.
Please join us in this interactive and educational forum which will again bring together many of the most learned and articulate physicians in our country - as well as an enthusiastic audience of highly informed critical thinkers.
Speakers Include:
Paul Alexander PhD, Mary Talley Bowden MD, LTC (Ret) Peter Chambers MD, Jeff Childers JD
Ryan Cole MD, Bobbie Anne Cox JD, Angelina Farella, Steven Hatfill MD, Avery Jackson MD
Pierre Kory MD, Kat Lindley DO, John Littell MD
Robert Malone MD/PhD, Paul Marik MD, Shawn McBride JD
Rebecca Peck MD, Rachel Rodriquez JD, Mat Staver JD, Dan Stock MD
Richard Urso MD, Monica Wehby MD
Up to 5 hours CME offered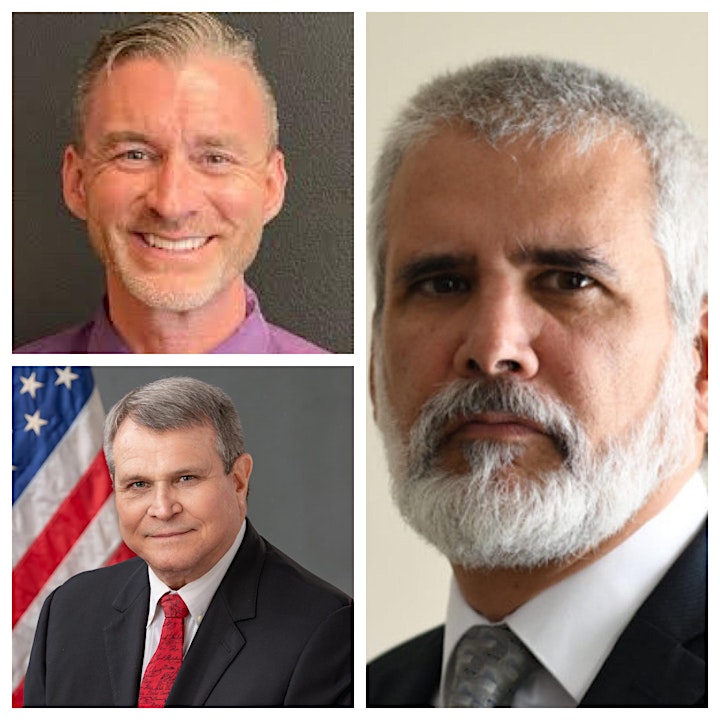 Covid19: Virology, Vaccines and Emerging Threats
Dr. Ryan Cole, MD, board -certified pathologist, CEO of Cole Diagnostics, Boise, Idaho.
Dr. Steven Hatfill, MD, Physician, Virologist and Bio-Weapons Expert.
Dr. Robert Malone, MD, PhD, gene therapy, bio-defense, vaccines and immunology; discoverer of in-vitro and in-vivo RNA transfection and architect of mRNA vaccine platform.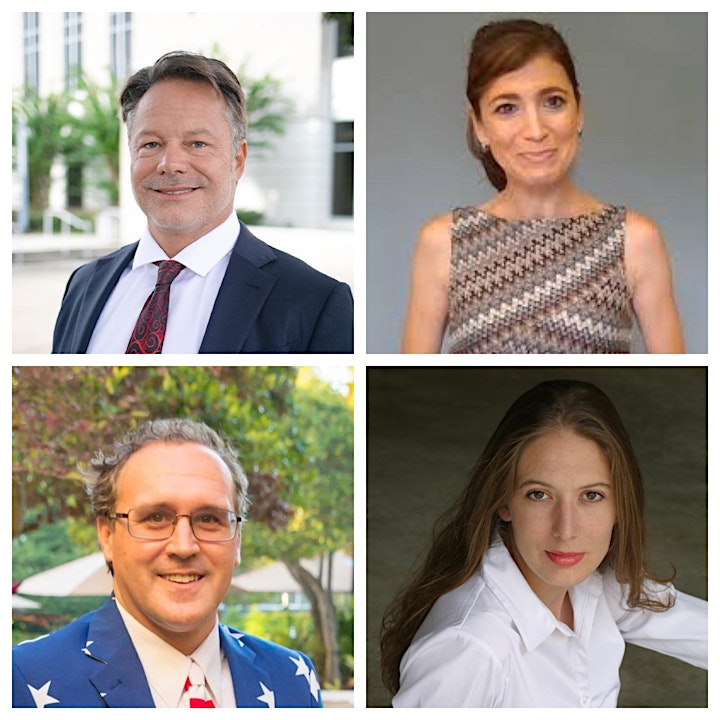 Panel 1: Victims of Covid19: Legal and Legislative Remedies
Jeff Childers JD is the President and founder of the Childers Law Firm, Gainesville, Florida. He is the author of the very popular "Coffee & Covid" substack.
Bobbie Anne Cox JD has been practicing law in New York for almost 25 years. She recently won a historic lawsuit against New York Governor Kathy Hochul.
R. Shawn McBride JD is the President of the American Freedom Information Institute, Inc. that works to spread knowledge on freedom issues and educate citizens on their advocacy options in Maitland, Florida.
Rachel Rodriguez, Esq. is a civil litigator, founder of Vires Law Group, West Palm Beach, FL, specializing in Covid19 mask and vaccine mandate challenges, employee defense, anti-corruption, immigration and election integrity.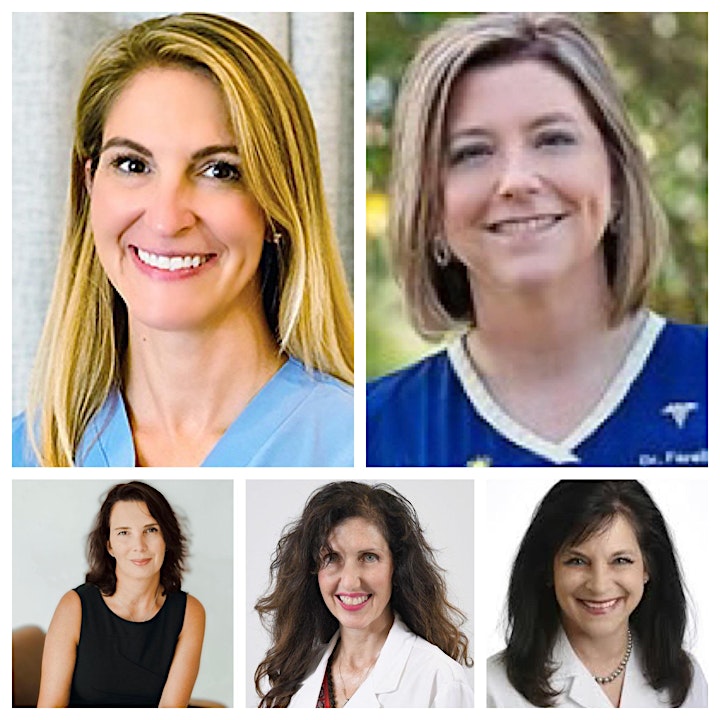 Panel 2: Restoring Trust in America's Physicians Amidst Vaccine Mandates, Injury & Skepticism
Mary Talley Bowden, MD, Owner, Breathe MD, Otolaryngology, Sleep Medicine and COVID Treatment and Recovery services, Houston, Texas.
Angelina Farella, MD, Dr. Angelina Farella is an independent, board certified, solo practicing pediatrician, owner of A Brighter Tomorrow Pediatrics in Webster, Texas since 2004. she was the chief resident in pediatrics at University of Texas Medical Branch, Honors Graduate of Ross University School of Medicine.
Kat Lindley D.O. FACOFP, is a board-certified family physician in Texas. As a mom of 5, she understands the importance of being involved in her children's lives, and that prompted her to run for the local School Board where she has served for the past 4 years.
Rebecca Peck, MD, Dr. Rebecca A. Peck is a family medicine doctor in Daytona Beach, Florida and is affiliated with AdventHealth Daytona Beach. She received her medical degree from University of Illinois College of Medicine at Chicago
Monica Wehby, MD, is a Pediatric Neurosurgeon, boarded in both General Neurosurgery and Pediatric Neurosurgery. A mother of four, she now practices in Indianapolis, IN.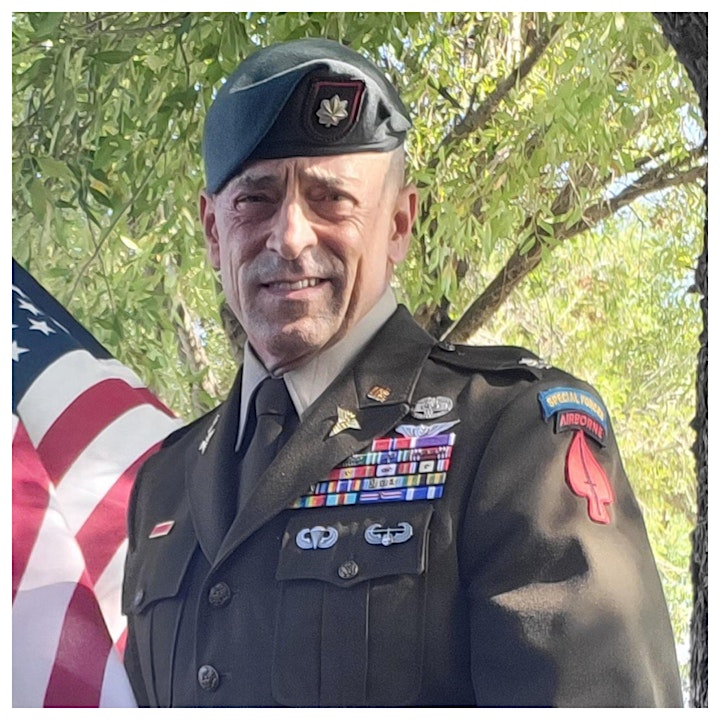 Vaccine Mandates in the Military
LTC (RET)Peter Chambers, DO He is a graduate of the Special Forces Qualification Course, earning the Green Beret. He has multiple combat tours, deploying in the capacity of Special Operations Flight Surgeon and Green Beret Commander. Until recently he had remained off the media grid, until he was revealed by Senator Ron Johnson as a "whistleblower" exposing facts related to the Defense Medical Epidemiology Database. He then joined forces with other frontline doctors to provide fidelity on safety issues regarding both civilian and military aviation safety. He has a passion for these Americans and for safety regarding the vaccine, as he himself is currently undergoing medical treatment for a severe adverse reaction to the vaccine.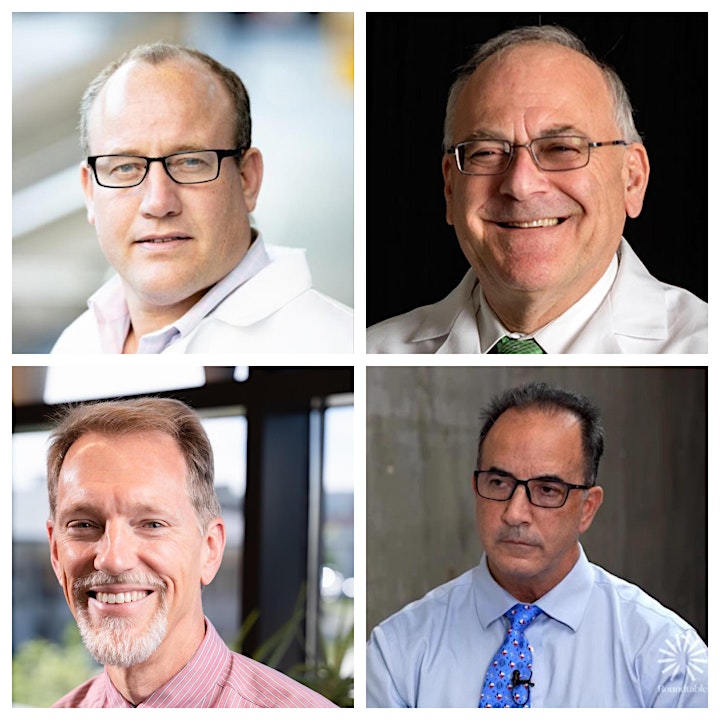 Scientific Session II: Preventing & Treating Covid19-Related Illness & Vaccine Injuries: Ivermectin, Hydroxychloroquine & Other Options
Dr. Pierre Kory, Pulmonary and Critical Care Specialist President, Frontline COVID-19 Critical Care Alliance (FLCCC Alliance), former Chief of the Critical Care Service and Medical Director of the Trauma and Life Support Center at the University of Wisconsin
Dr. Paul Marik, Pulmonary and Critical Care Specialist, Chairman, Frontline COVID-19 Critical Care Alliance (FLCCC Alliance), prior to co-founding the FLCCC, Dr. Marik is best known for his revolutionary work in developing a lifesaving protocol for sepsis, a condition that causes more than 250,000 deaths yearly in the U.S. alone.
Dr. Daniel W. Stock is a family medicine doctor in Noblesville, Indiana. He received his medical degree from Indiana University School of Medicine and has been in practice for more than 20 years.
Dr. Richard Urso, scientist, sole inventor of an FDA-approved wound healing drug, former Chief of Orbital Oncology at MD Anderson Cancer Center.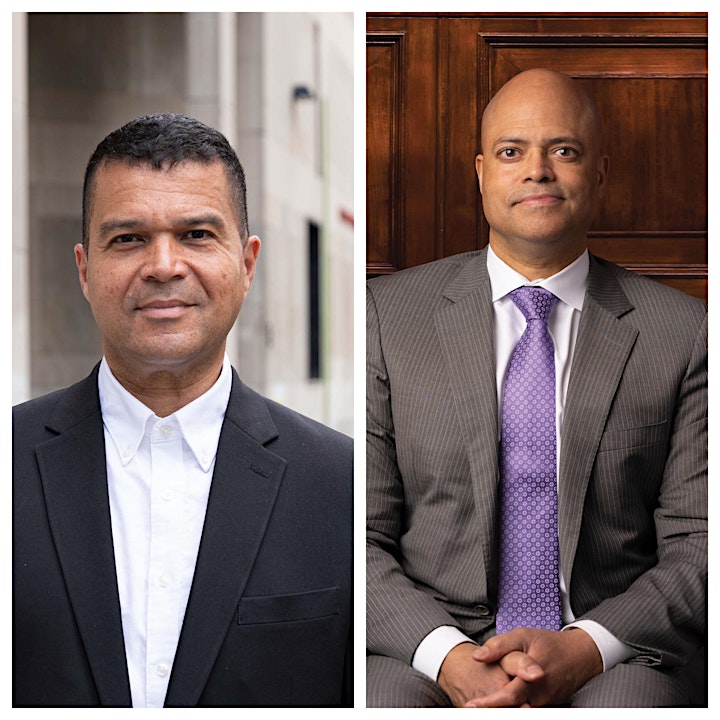 Restoring the Profession of Medicine: The Need for a Parallel Track of Medical Education & Practice
Dr. Paul Alexander, PhD, clinical epidemiologist, former WHO-PAHO and US HHS consultant/senior Covid Pandemic Advisor.
Dr. Avery Jackson, MD, is a board-certified neurosurgeon in Grand Blanc, Michigan and is the founder and chief executive officer of the Michigan Neurosurgical Institute PC for the last 18 years. He holds over 20 patents for inventions in areas of neurosurgery and general surgery.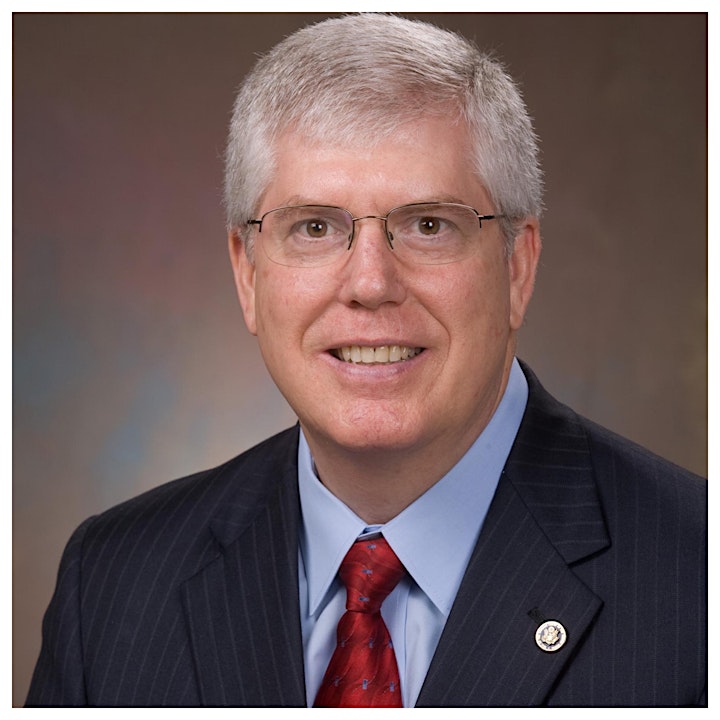 Our Speaker for the VIP Dinner, "Preserving Medical Freedom in America" Mat Staver, JD, Senior Pastor, Founder and Chairman, Liberty Counsel and Chairman, Liberty Counsel Action.
Dinner is at 6pm and is a separate event from the Summit. Cost is $125 per person.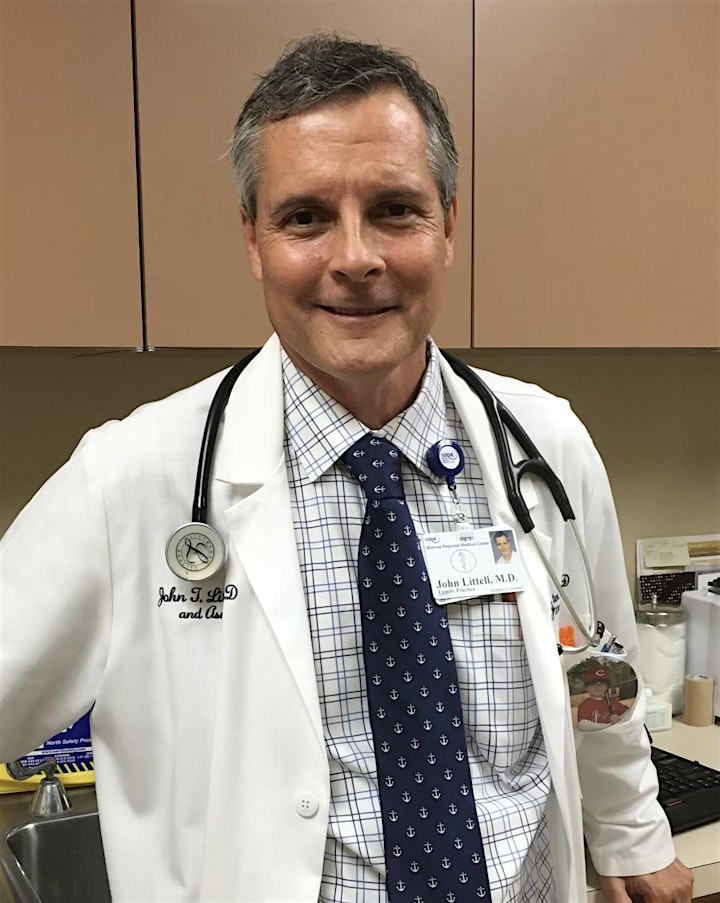 Our Moderator and Host:
Dr. John Littell, MD, is a family physician with practices in Kissimmee and Ocala, Florida.