Florida Panther Festival : Fakahatchee Wilderness Hike with Tod, owner of T...
Description
We're going on a half-day hike...so round up a few of your besties and lets take a hike! Come along with us to explore a fascination place frequented by an amazing array of flora and fauna, including the higly endangered Ghost Orchid, Everglades Mink and Florida Panther. While on our hike, we'll keep all eyes open to the the beauty that surrounds us. If we're fortunate, we'll find animal tracks and other indicators that animals have walked our trail not long before us... and if we find footprints or pawprints, we'll stop to make plaster casts of those tracks to take home. Come along with us! This private tour will be limited to just 4 participants and guided by the owner/guide of TourTheGlades, which is TripAdvisors #1 rated wildlife tour in the Everglades.
So, c'mon... lets go take a hike!!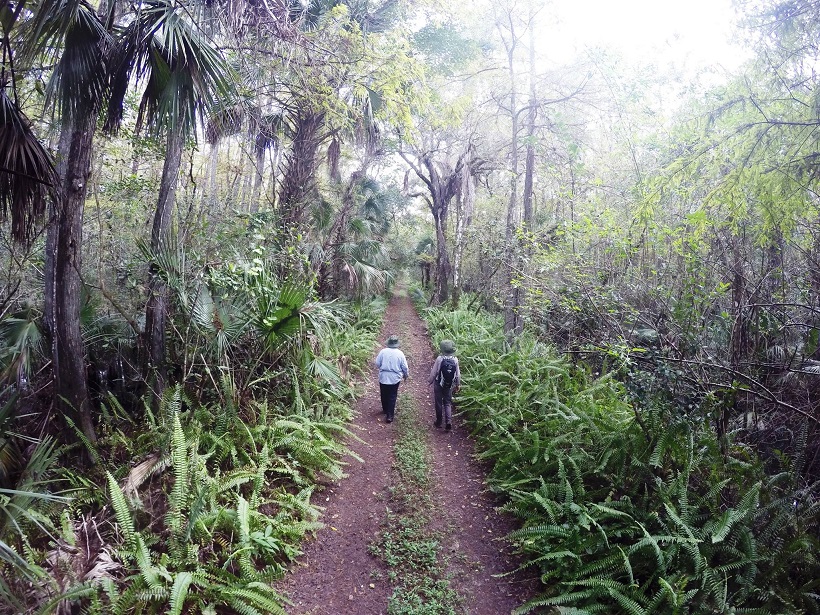 Most trails are under the canopy, groomed and easily traversed…..others are slightly more rugged, sometimes wet, and can require a bit more effort. This diversity makes it perfect for a novice or an experienced hiker. Plan on a 4 hour commitment with about 3+ hours in the forest. Somewhere along the way we'll stop for a picnic snack.
Early morning and just before sunset are the best times to go. However, all tours are private so we can start at a time that's most convenient for all participants, sometime between now and March 2017 - we'll work out that schedule as soon as possible after the festival.
On tour day, a hat and sunglasses are a good idea but not mandatory. Long pants and covered shoes are. We'll supply cold bottled water, fresh seasonal fruit, sunscreen and insect repellant (if needed) as well as rain ponchos, dry containers to protect your belongings - all complimentary. And of course, we'll always follow the golden rule of the wilderness: