Description
LEADERSHIP TRAINING
with Jeremy Redd, Denise Needham
and SPECIAL GUEST...Sagi Kalev the creator of Body Beast.
Orlando, FL
WHAT IS A LEADERSHIP TRAINING?
This is the absolute must-attend Coach training event—led by not one, but TWO of Beachbody's TOP Leadership Experts. Jeremy Redd, the East Coach Regional Sales Director, who is not only responsible for ALL of the East Coast Leaders but is one of my personal mentors. As well as, Denise Needham the Senior Director of Field Marketing. Both Jeremy and Denise LOVE to work with people who WANT to succeed, and that it was this Training is all about. So get ready to be INSPIRED & DIRECTED on how to set up your future for success. Oh, and don't forget: we have a SPECIAL GUEST. The creator of Body Beast, Sagi Kalev will be at the event. Taking pictures, answering questions and having a BLAST! So, use this event to invite your prospects (they're FREE), bring a notebook, and prepare to leave fired up.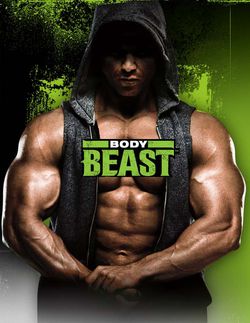 AGENDA
SATURDAY, November 3rd
9:30-10:00am - Registration / Meet & Greet
10:00am - 10:30pm Welcome via Alli Vaughn
10:30am - 11:15am Leadership Training with Jeremy Redd
11:15am - 11:45am Sagi Kalev takes the stage to give us THE BEAST "Life Lessons"
11:45am - 12:30pm Leadership Training with Denise Needham
12:30pm - 1:00pm - PICTURES PLUS MEET & GREET WITH SAGI KALEV
1:00pm - 1:45pm BODY BEAST WORKOUT with SAGI KALEV
1:45pm - 2:15pm Body Beast Logo Shop for more Pictures with Sagi
***IMPORTANT: Please bring a TOWEL, not a hand-towel, a full body towel for the BODY BEAST Workout. This is NOT to wipe your sweat off of you, this is b/c the workout is a TOWEL WORKOUT! It's gonna be GOOD! I will have a few extra there, but try to remember to bring your own.
PLEASE NOTE: Registration is $15 when done ahead of time. If you, or your coaches decide to wait and register at the door, the cost is $20 and we only except CASH! So make it a point for you and your team to register in advance.
FAQ
Do I have to pay for parking? Yes. Parking is $5 per car
What if I need to get a hotel room? The hotel is already booked to 80% Capacity. So if you are needing a room, and want to stay at the Rosen please call (407) 996-9700 to reserve your room and tell them you are with Team Thrive Productions.
How many seats are there? We are over 250 right now. We will allow up to 350 registrants, but get there EARLY as we are setting up less than 300 chairs!
What is the attire for the event? You decide. You can rock jeans and logo-wear, dress-up or just wear workout clothes! But regardless, you should bring your WORKOUT GEAR for "The Beast" workout at 1pm.
Will there be lunch served? NO. Please be SMART, plan ahead and bring your own snacks! You will be going from 10am-2pm so you will WANT something to snack on!
Is it required that you print out your ticket & bring it with you? NO, just bring your ID. The exception is if you register less than 24 Hours from the event. Meaning, if you register after 10am on Friday than yes please bring the ticket as you will be expected to show proof that you are registered.