Florida Keys Full Moon Party
About this event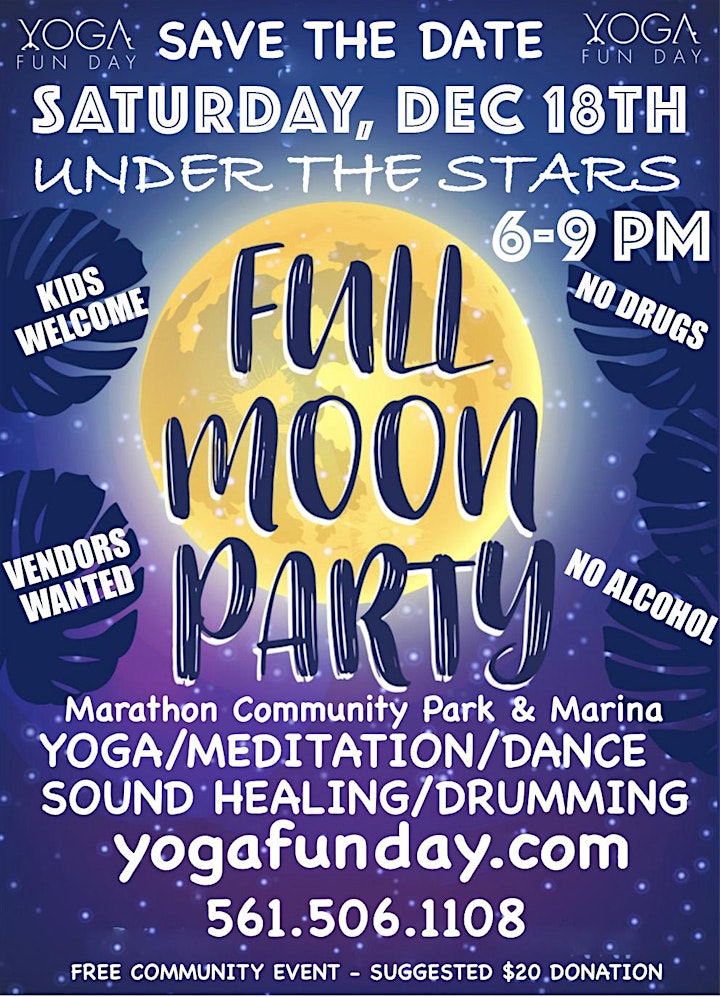 FLORIDA KEYS FULL MOON PARTY
Join us in paradise in the beautiful sun soaked Florida Keys as we celebrate the Full Moon with a community full moon party located in Marathon, Florida. Marathon is truly, "The Aspen of the East Coast" with our own International Airport, million dollar mega homes sprinkled among local fisherman, lobster divers, palm trees and beautiful beaches. This monthly gathering is kicking off for the first time and we think it will grow as an epic community event. Join us at the inaugural Full Moon Party on Saturday, Dec 18th 2021 and make history.
After Covid hit, we are ready to come together as a community and rise up! It is a time for the community to come together and celebrate Mother Earth. Explore our gorgeous reefs, multiple dive spots or Turtle Hospital, Dolphin Aquarium or charter a private boat for a day out on the water.
Join us on the night of the Full Moon for a guided yoga, meditation and community dance experience.
There will be drumming, dancing, intention setting, estatic dance, sound healing, flow artists and creative movement. Musicians welcome, please bring your drum/musical instrument and prepare to set up on the back wall of the mural. Wear comfortable clothes for yoga and dancing. Bring a journal and essential oil of your choice if you would like. (There will be oils provided as well.) There will also be a Tea Zone.
Please sign up for advance for this FREE monthly event via Eventbrite. Reservations not required but suggested so we can get an idea of how many people are coming and plan accordingly.
The park closes at 9 PM so we have to shut down promptly and leave the park at 9 PM. No exceptions. Park staff will be on site to escort people out of the park.
RULES:
No Drugs.
No Alcohol.
Talking area is only in the Tea Lounge Zone.
This is a guided class/ community experience.
Children are welcome.
All ages are welcome.
Dogs must be on a leash. (Better to leave them at home.)
WHEN:
Saturday, Dec 18th 2021
COST:
FREE – $20 Donation Suggested. Donations are not required but always graciously accepted so we can promote this event more in our community via advertising, offering tea/snacks etc..
HOW CAN I HELP? Vendors Wanted, Food Trucks Wanted, Volunteers Needed, Sponsors Wanted, Drummers/Dancers Wanted, Tarot Card Reader Wanted, Henna Artist Wanted, Flow Artists Wanted.
Text Sam at 561.506.1108 for more info.
AVAILABLE ON SITE:
- Free Parking
- Bathrooms
-Tea Zone with delicious teas.
NOT ALLOWED:
THIS IS A LEAVE NO TRACE EVENT.
PLEASE DO NOT LEAVE ANY GARBAGE BEHIND. DO NOT LEAVE ANY TRASH BEHIND. PLEASE BE RESPECTFUL OF THE MARATHON COMMUNITY PARK STAFF AND FACILITY AS OUR HOST LOCATION OF THIS FREE COMMUNITY EVENT.
Please respect yourself and dive into this unique opportunity fully present and clear.
** If you are found having/doing any of the following listed below. You will be asked to leave immediately.
- Alcohol
- Illegal Drugs
- Unconscious, aggressive, or sexual behavior
- Do not aggressively take over the dance floor and dance with people without asking permission.
- Littering
WHAT SHOULD I BRING?:
- Flashlights, Headlights
- Warm blankets, props or pillows
- Yoga mats
- Essential oils
- Extra water, refillable water bottle
- Snacks in case your hungry.
- Shoes for dancing
- Open hearts and minds
THIS EVENT IS RAIN OR SHINE. EXTREMELY BAD WEATHER EVENT WILL BE POSTPONED. CHECK YOGAFUNDAY.COM for updates.
___________________________________________________________________
TO APPLY TO PERFORM/TEACH/PHOTOGRAPH/SELL GOODS/PLAY MUSIC:
Reach out to Sam via text 561.506.1108 or email Ramona ramona@yogafunday.com for more information.
----------------------------------------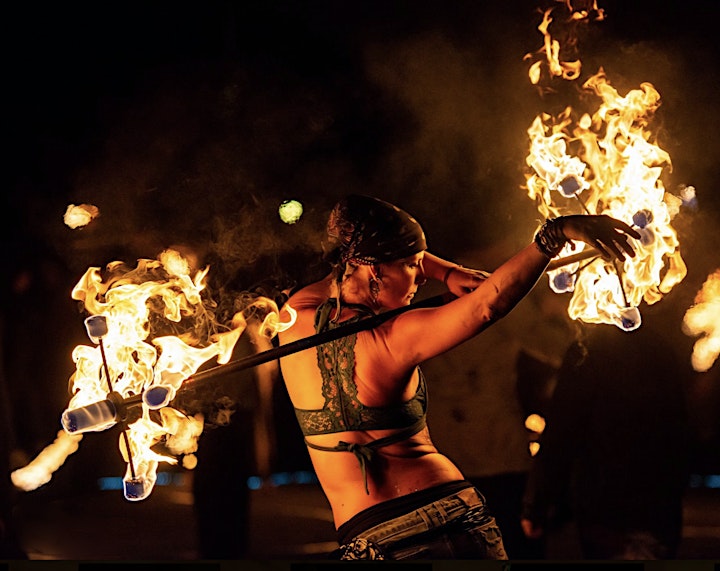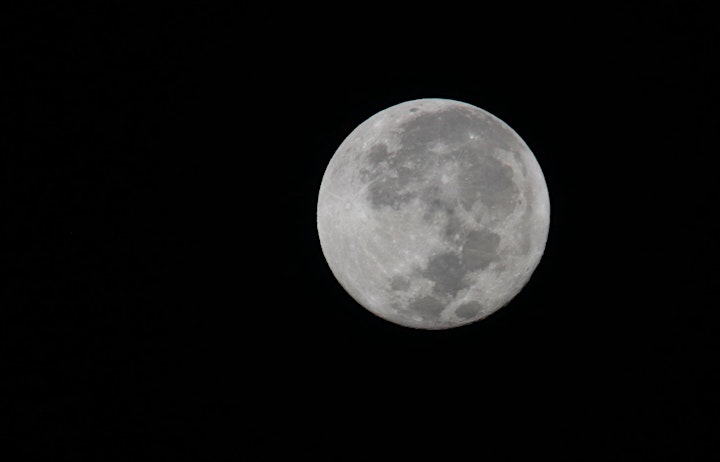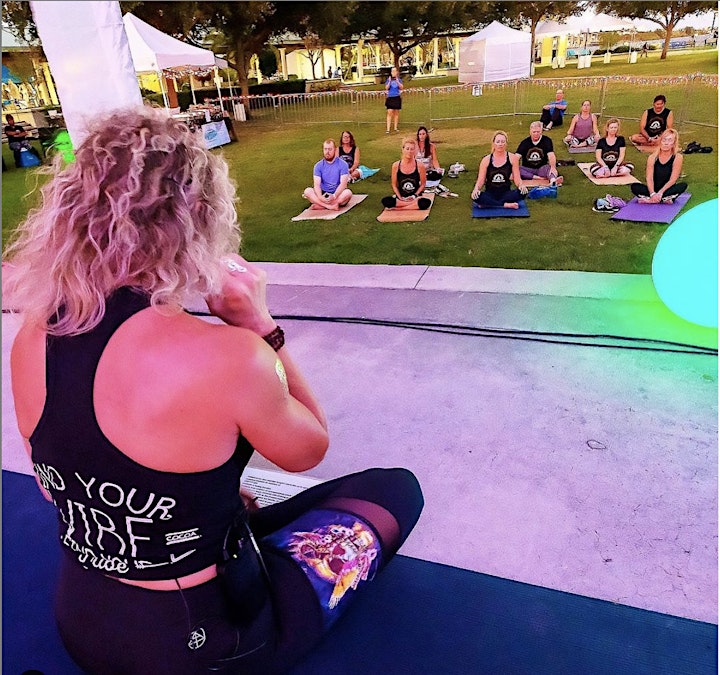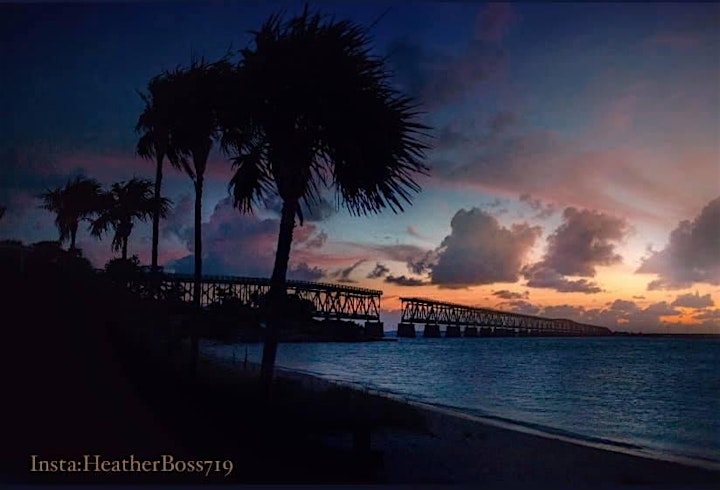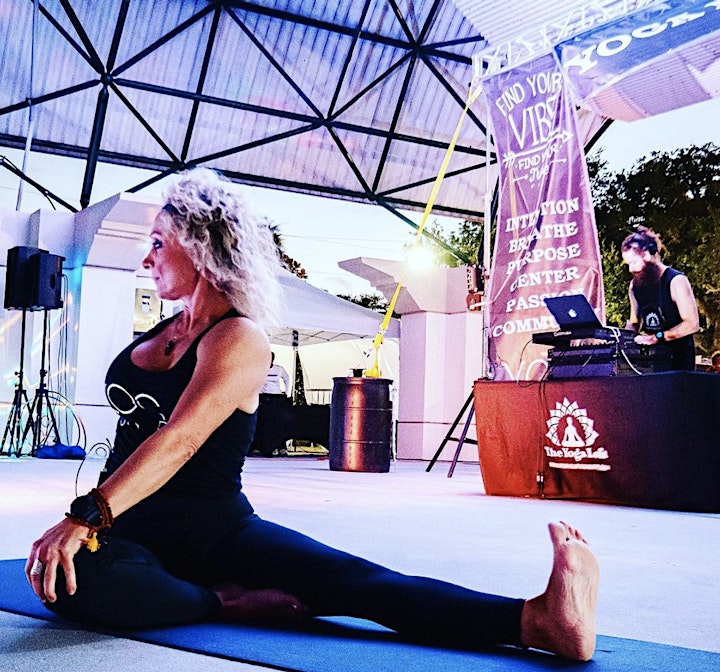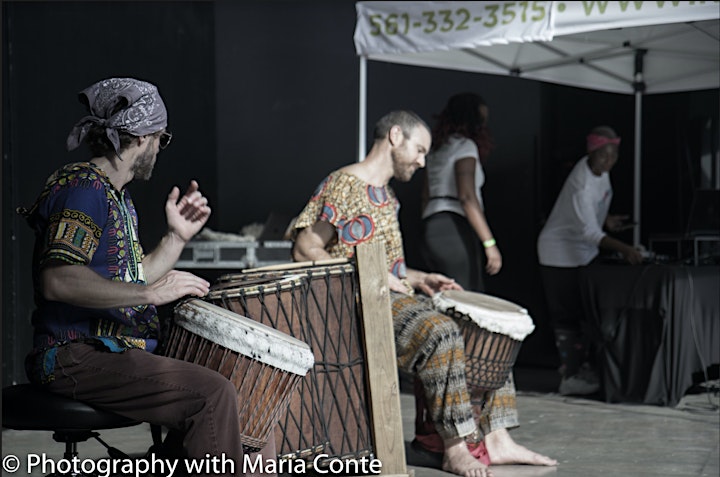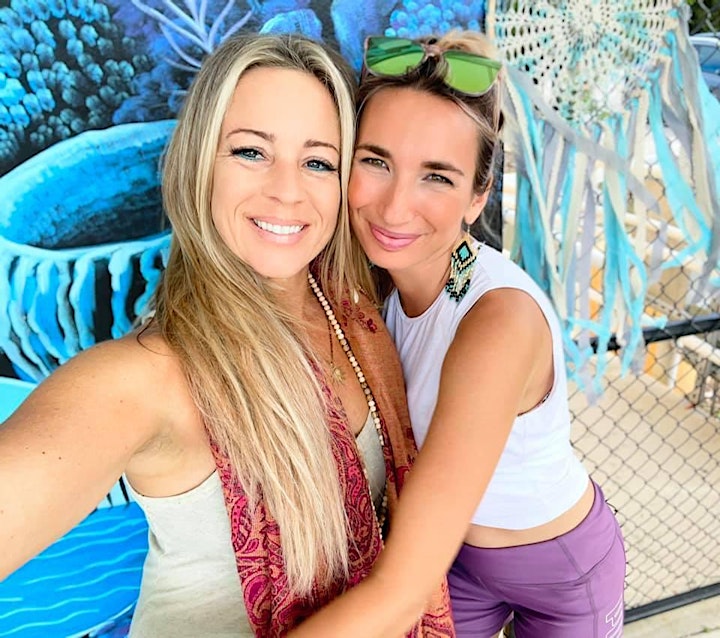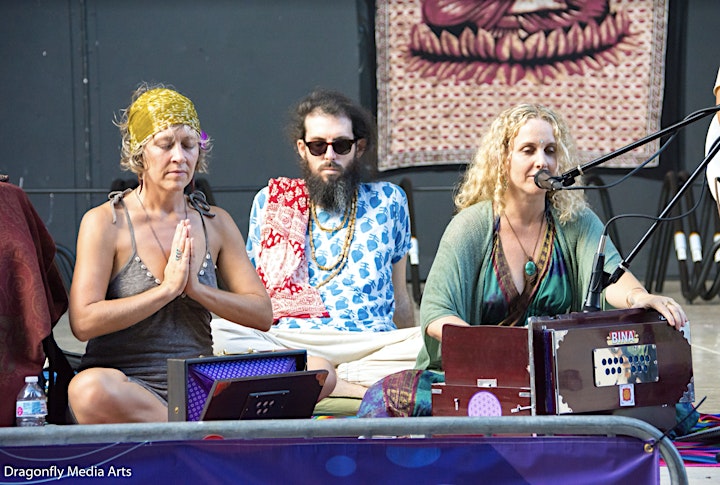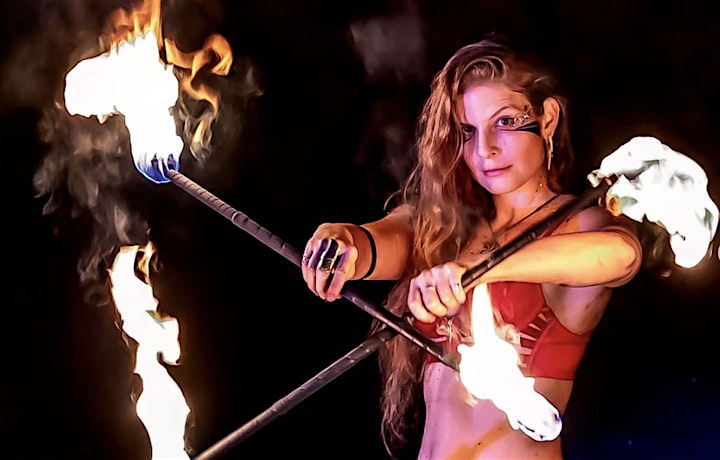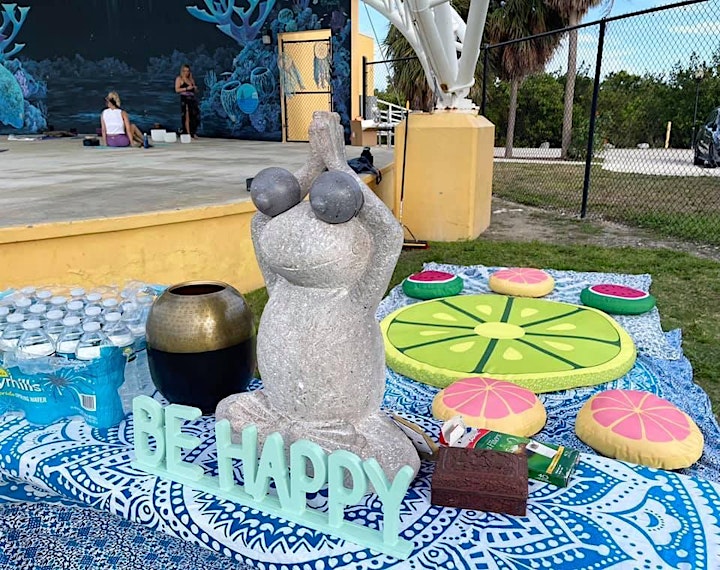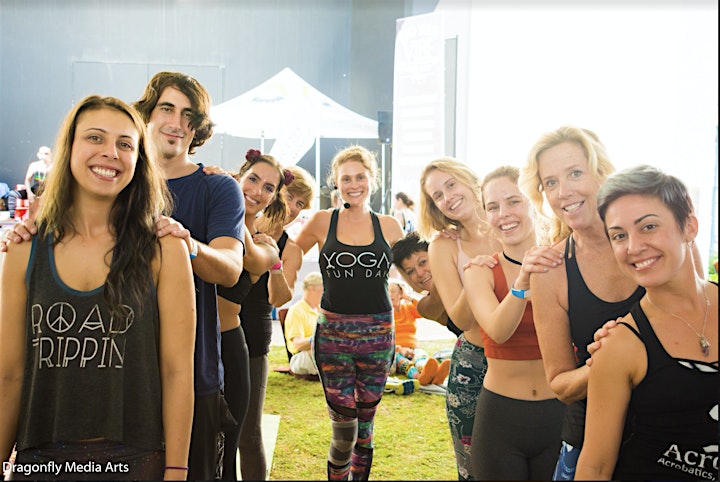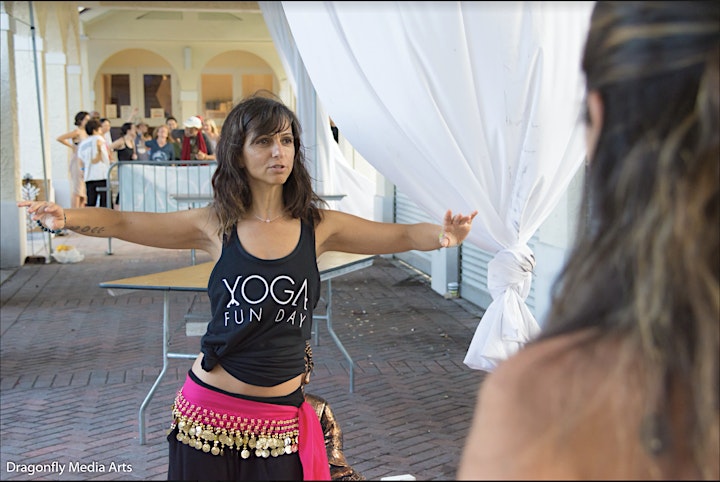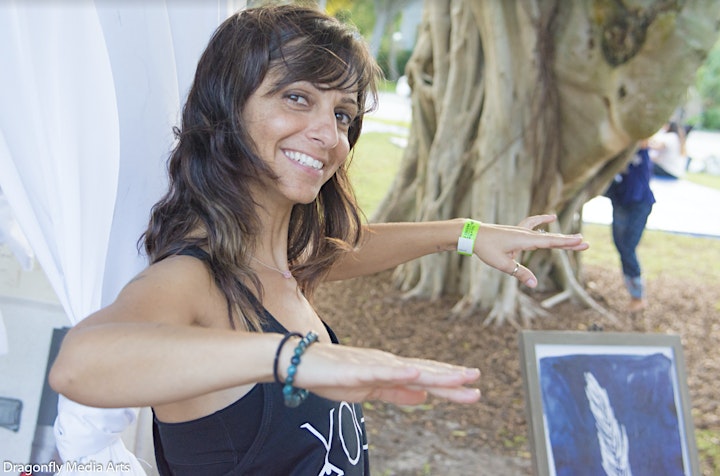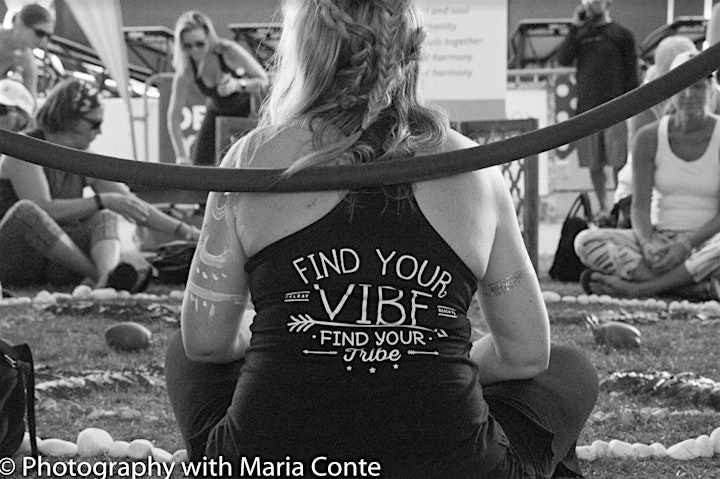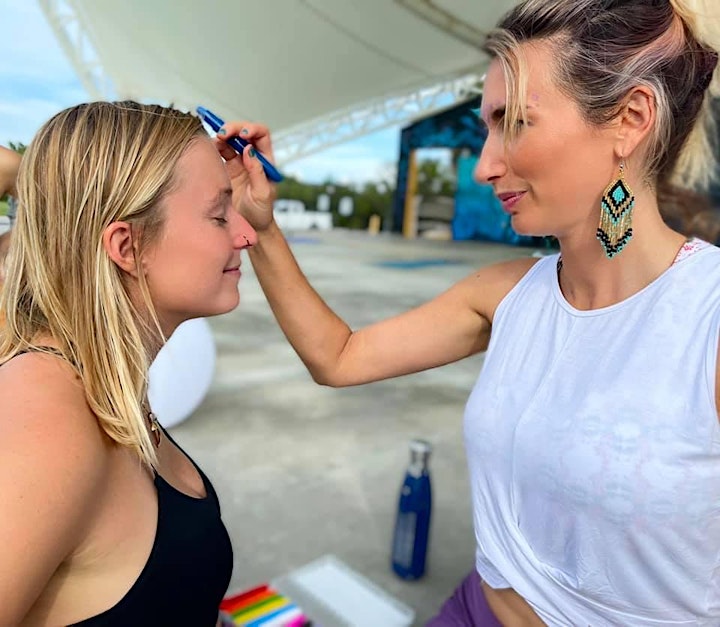 Organizer of Florida Keys Full Moon Party
SAM INTERNATIONAL, INC is an event planning company that creates legendary experiences via festivals and one events that are centered around spirituality, yoga, meditation, mindfulness and music.   The company sponsors one to two day events called Yoga Fun Day for the mind, body and soul across selected cities with the focus of a beach lifestyle.  We want you to get off the green screen, unplug and unwind and enjoy yoga.  We create and curate events across the United States focused around our core mission: fighting the obesity and diabetes epidemic by creating strong and healthy communities via mindful living where people can get outside and discover the joy of movement and yoga in a safe environment.
Become a fan of Yoga Fun Day
Facebook www.facebook.com/yogafundays
Instagram http://instagram.com/yogafunday
Twitter www.twitter.com/yogafunday