Florida Food Forum: Urban Agriculture Policies and Programs
About this event
Join us online from 12-1pm (EST) on Friday, July 30th, for the Florida Food Forum on "Urban Agriculture Policies and Programs ." Brandi Gabbard, St. Petersburg City Council District 2 City Council Member, Michael Dema, City of St. Petersburg Managing Assistant City Attorney, Elizabeth Abernethy, City of St. Petersburg Director of Planning and Development Services, Mary Helen Duke, Pasco County Planning and Development Department Principal Planner – Resiliency, Frank Starkey, Founder of People Places, LLC, will be speaking on this important topic. Following the presentation will be a discussion and Q&A session.
Join us
Use the Microsoft teams link below or dial-in by phone.
or join by pasting this link in a Google Chrome browser:
https://teams.microsoft.com/l/meetup-join/19%3ameeting_MWViNWZlMDAtYjQ0YS00ZmMyLWJkZDctYzNmYzVhZjkzZTk2%40thread.v2/0?context=%7b%22Tid%22%3a%22c68bb929-9851-4a81-831b-4fc6661021c6%22%2c%22Oid%22%3a%2232e7d171-6c71-403a-a82f-5d46553ccd32%22%7d
+1 941-306-1146 United States, Sarasota (Toll); Conference ID: 372 574 657#
**How to Join the Webinar***
1. Join online by clicking the link above.
- If you are on a computer: The forum can only be accessed from a Google Chrome browser or by downloading the free Microsoft Teams app.
- If you are on a cellphone: The forum can only be accessed from the free Microsoft Teams app. If you are unable to see the shared presentations, please download the latest version of the Microsoft Teams app.
Note** If you join online, please mute audio and turn off cameras before entering the meeting.
2. Join by dialing-in using the phone number and conference ID above.
Note** Please press * (star) then 6 to must and unmute while on the call from your phone.
Guest Presenter Information:
Brandi Gabbard represents District 2 on the St. Petersburg City Council. As a member of the City Council, Brandi has fought to make our community safer and stronger by increasing access to affordable housing, lowering the cost of flood insurance, fighting for small and local businesses, and working to help our neighborhoods be safer and more resilient in the face of climate change. Originally from Indiana, Brandi and her husband Keith moved to St. Petersburg in 2003. As a licensed real estate broker, she has been in real estate in St. Petersburg and the surrounding area for over 15 years. Prior to public office she served for over a decade in leadership roles with the state, local and national real estate associations. Most notably, she was President of the Board of the Pinellas Realtor® Organization in 2014 and was awarded Realtor® of the Year in 2015. Testifying before the Governor of Florida and his cabinet in 2013 regarding the effects of flood insurance affordability led Gabbard to a position as Chair of the National Association of Realtors® Insurance Committee. Recognized as an expert in issues pertaining to neighborhood sustainability has awarded her opportunities to speak on the national stage including Capitol Hill. While she has served in various roles throughout her community the role she is most proud of is mom to her 10 year old son.
Michael Dema is a Managing Assistant City Attorney for the City of St. Petersburg, practicing in land use and zoning, historic preservation, and environmental matters. As legal advisor to the City's Development Review Commission and Community Planning and Preservation Commission, as well as its City Council on all issues related to land use and zoning, Michael has extensive experience in local government law. Prior to joining the City in 2012, Michael graduated from Stetson University College of Law, where he was a Fellow in the Institute for Biodiversity Law and Policy. Michael worked locally as an environmental scientist before shifting into law, specializing in water supply and water quality spatial modeling and seagrass restoration for public clients throughout Florida. Michael received his B.A. from American University and his M.A. from Brown University, each in Environmental Studies. A native of St. Petersburg, he enjoys playing guitar and spending time around town with his two basset hounds, Rocky and Bella.
Elizabeth Abernethy, AICP, has almost 30 years as a practicing planner in the Tampa Bay region, with eighteen years in public service and eleven in private practice. Since September 2014, Elizabeth has served the City of St. Petersburg, first as Zoning Official and manager of the Development Review Services Division and currently as the Director of Planning and Development Services, directing the City's building, zoning, planning and historic preservation activities. Elizabeth led a Citywide 2050 community visioning effort in 2019-2021, in addition to a comprehensive 18-month effort to update the residential Land Development Regulations in 2016-2017, publishing an article detailing these efforts, "Breaking Down the Big Box House: how the City of St. Petersburg adopted and implemented zoning regulations to address compatible residential infill". Florida Planning, Fall 2017. Elizabeth's previous experience from 2004 through 2014 includes private sector positions as a Site Development Project Manager for Bloomin' Brands, Inc., managing national level restaurant development on their behalf and as a Senior Project Manager, Associate for the firm of WilsonMiller/Stantec, managing a variety of private-sector real estate land development projects. Previous public sector experience includes eleven years with the City of Tampa. Elizabeth holds a Master of Arts in Urban & Regional Planning from the University of Florida, a Bachelor of Arts in Public Affairs with a minor in Environmental Policy from the State University of New York at Albany and has been a certified by the American Institute of Certified Planners since 2004. Recent professional service includes serving on the Professional Advisory Council for the University of Florida Urban & Regional Planning program, on the FAPA Legislative Policy Committee, as a panelist at APA Sun Coast Event "Serving as an Expert Witness", and guest lecturing at the University of South Florida, Urban Planning Program. Elizabeth has served as an American Planning Association MAP's Mentor and "Take Stock in Children" mentor since 2015.
Mary Helen Duke, AICP, MCRP is Principal Planner – Resiliency with the Pasco County Planning and Development Department. She has served as primary staff liaison to the Pasco County Food Policy Advisory Council for the past 4.75 years. Ms. Duke holds a Bachelor's Degree in Urban Studies from The College of Charleston (now Charleston University) and a Masters Degree in City and Regional Planning from Clemson University. Her career spans 35 years, including ten years with non-profit organizations specializing in federal, state and private foundation grants management and program planning. Her 25 plus years of community planning experience spans municipal, county, regional council and private sectors on comprehensive planning, zoning administration, transportation planning, bicycle, pedestrian trails and greenways development, redevelopment and as lead resiliency staff for the Pasco Planning and Development Department she coordinates with other Pasco branches, departments and divisions on resiliency initiatives. She is AICP and has registered to participate in the Climate and Food Policy Certificate course this summer. She is a lifelong gardener and currently has a small patio garden in downtown Tampa with tomatoes, peppers, chives, basil, parsley and potatoes.
Frank Starkey is an architect and real estate developer with deep experience developing walkable urban places. In 2013 Frank founded People Places, LLC, a real estate development, design and consulting company. Since 2015 his firm has been intimately involved in the revitalization of New Port Richey, Florida. Its projects include The Central, 85 downtown upscale rental apartments; and 5800 Main, a 10,000 square foot commercial building that anchors downtown with a natural food store, microbrewery, and other retailers. Currently, People Places is renovating 6220 Grand Blvd (formerly Dulcet) into a mixed use building with professional offices above restaurant space. In addition to its development projects People Places hosts Talk About Town, hosting speakers and open dialogue on community issues, where urban design is a recurring subject. Throughout his career Frank has been at the leading edge of New Urbanism, serving the Boards of several prominent national organizations, and participating in various conferences, symposia, steering committees and summits related to urban development. A licensed architect and member of the American Institute of Architects, Frank holds undergraduate and professional degrees in architecture and urban design from Rice University, is CNU (Congress for the New Urbanism) Accredited, and a member of CNU, Urban Land Institute, New Port Richey Rotary Club, and Leadership Florida (Class XXVII).
Forum Host: Dell deChant is the Associate Chair of the Religious Studies Department at the University of South Florida and a member of the Board of Directors at the Florida Food Policy Council.
The Florida Food Forum is a free event and a recording will be made available to the public after the webinar. To support our work, please consider becoming a member or making a donation.
Questions? Contact us at: info@flfpc.org
For more information visit us at www.flfpc.org
Disclaimer: The views of the presenters do not represent the views of the Florida Food Policy Council. We are a forum for the offering and sharing of information and encourage diversity and communication within the food system.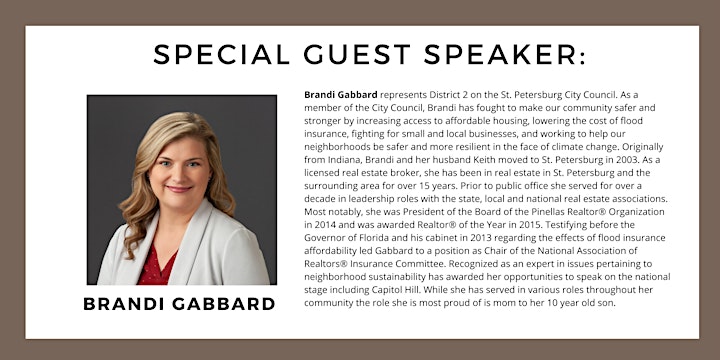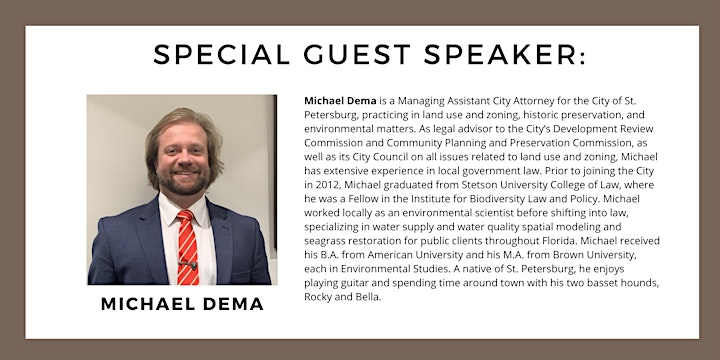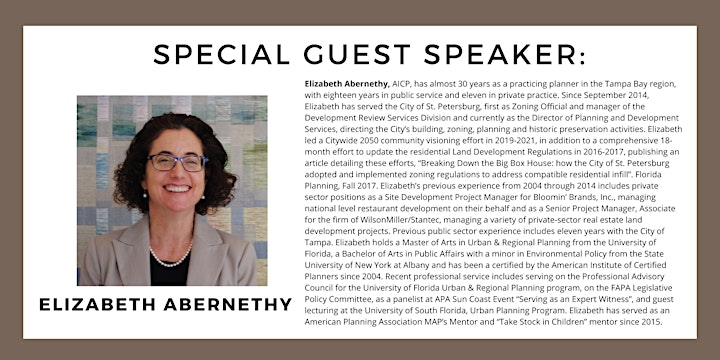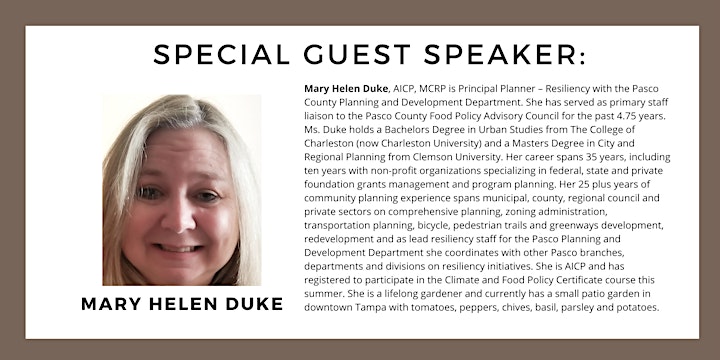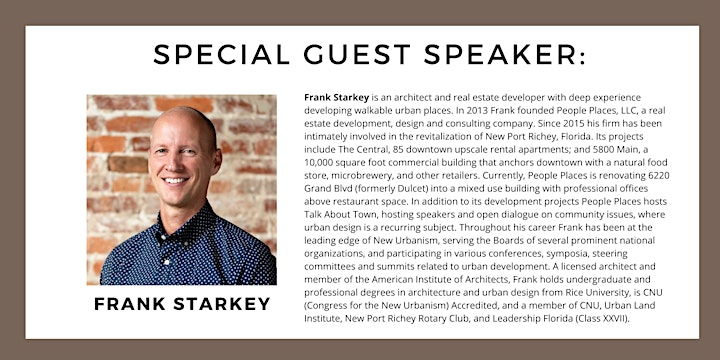 Organizer of Florida Food Forum: Urban Agriculture Policies and Programs