Florida Food Forum: Seed Saving Programs and Practices
About this event
Join us online from 12-1pm (EST) on Friday, June 25h, for the Florida Food Forum on "Seed Saving Programs and Practices." Melissa A. Desa, Co-founder of Working Food, Andrea Figart, New Port Richey Public Library Director, Stephanie Jones, New Port Richey Public Library Systems and Services Librarian, and Joey Stabenow, Education and Engagement Intern at Seed Savers Exchange, will be presenting on this important topic. Following the presentation will be a discussion and Q&A session.
Join us
Use the Microsoft teams link below or dial-in by phone.
or join by pasting this link in a Google Chrome browser:
https://teams.microsoft.com/l/meetup-join/19%3ameeting_NTA2Yzk1MTYtNTUwNS00ZWViLTk0MTUtOGYyYTJmZGVkMzk3%40thread.v2/0?context=%7b%22Tid%22%3a%22c68bb929-9851-4a81-831b-4fc6661021c6%22%2c%22Oid%22%3a%2232e7d171-6c71-403a-a82f-5d46553ccd32%22%7d
+1 941-306-1146 United States, Sarasota (Toll); Conference ID: 566 394 798#
**How to Join the Webinar***
1. Join online by clicking the link above.
- If you are on a computer: The forum can only be accessed from a Google Chrome browser or by downloading the free Microsoft Teams app.
- If you are on a cellphone: The forum can only be accessed from the free Microsoft Teams app. If you are unable to see the shared presentations, please download the latest version of the Microsoft Teams app.
Note** If you join online, please mute audio and turn off cameras before entering the meeting.
2. Join by dialing-in using the phone number and conference ID above.
Note** Please press * (star) then 6 to must and unmute while on the call from your phone.
Guest Presenter Information:
Melissa A. Desa is co-founder of Working Food, a non-profit organization based in Gainesville, Florida. Her background in wildlife and ecosystems has brought depth of knowledge and understanding to her current non-profit work tackling food systems — specifically with a focus on seed stewardship and outreach. She has 10 years of experience in non-profit start up and management, community organizing, food systems, seed stewardship, gardening, farming, education, outreach, and youth programming.
Her primary focus and love is for stewarding seeds important to the Southeastern climate, and building community through seeds in a way that is accessible and collaborative. Ten years ago it started from a small seed library, and grew to a thriving community program providing classes, workshops, training, regional seed varieties, and collaborative work on seed system projects with regional and national partners. Working Food's seed collection has grown to over 700 accessions, representing a cornucopia of rare, heritage and regionally adapted varieties. Her place-based seed work functions synergistically with a partner non-profit - Grow Hub, that provides meaningful opportunities for adults with disabilities through agricultural and horticultural work.
Andrea "Andi" Figart was appointed New Port Richey Public Library Director in June 2017. A resident of FL since 2006, she began her library career in 2000 as a Children's Librarian in Dayton, OH, close to the family farm where she grew up. Andi is committed to helping the New Port Richey Public Library anticipate and respond to the changing needs of the community by providing resources and spaces that help advance opportunity and develop a vibrant, engaged community. Andi serves on the boards of the Morton Plant North Bay Hospital Community Advisory Board and the Pasco County Food Policy Board. She is a member of the Florida Library Association (FLA) and American Library Association (ALA).
Stephanie Jones is the New Port Richey Public Library Systems and Services Librarian. Stephanie provides technical expertise, day-to-day administration and broad support for library hardware and software solutions; manages electronic resources; updates and develops adult collections in all formats; and serves as the volunteer coordinator. Stephanie enjoys developing, planning, and implementing new projects and initiatives that support the library's services, and after recently growing five of the most delicious cherry tomatoes she has ever eaten, she says she now has dreams of being an expert gardener. Stephanie is a member of Pasco Enterprise Network (PEN), Florida Library Association (FLA), and the American Library Association (ALA).
Joey Stabenow is the new Education and Engagement Intern at Seed Savers Exchange. Prior to joining the team, Joey was a FoodCorps service member serving Iowa schools by connecting students to healthy school meals through their garden program. She is eager to help others learn about gardening and preserving heirloom seeds through seed saving.
*Special Thanks to Jeff McGill for assistance with video preparation for the Seed Program at New Port Richey Public Library.
Jeff McGill provides frontline support to library members and supervision to the Member Support team. He answers references and research questions, provides assistance with computers/mobile devices and library resources, and addresses member account and access issues. He is the library's "go to" videographer and photographer. Although he doesn't yet have a star in the Hollywood walk of fame, we feel it's just a matter of time.
Forum Host: Dell deChant is the Associate Chair of the Religious Studies Department at the University of South Florida and a member of the Board of Directors at the Florida Food Policy Council.
The Florida Food Forum is a free event and a recording will be made available to the public after the webinar. To support our work, please consider becoming a member or making a donation.
Questions? Contact us at: info@flfpc.org
For more information visit us at www.flfpc.org
Disclaimer: The views of the presenters do not represent the views of the Florida Food Policy Council. We are a forum for the offering and sharing of information and encourage diversity and communication within the food system.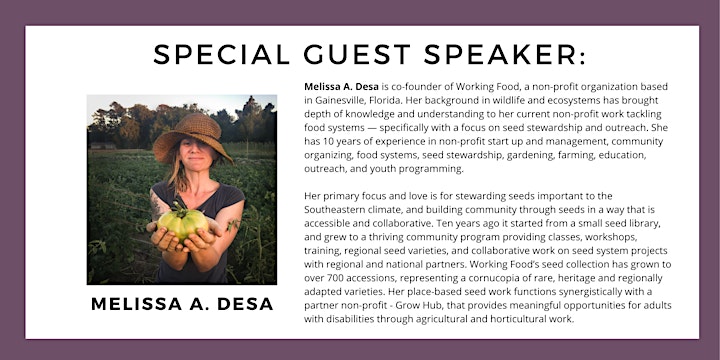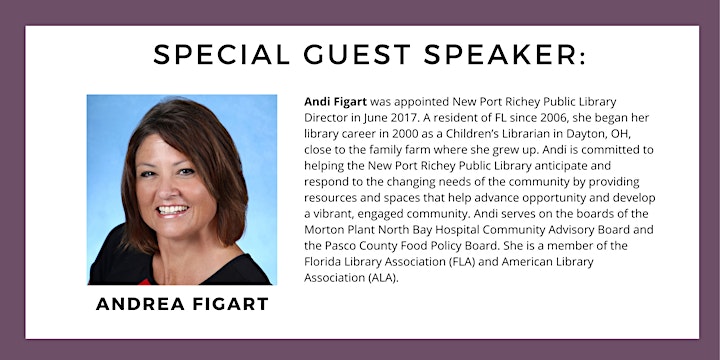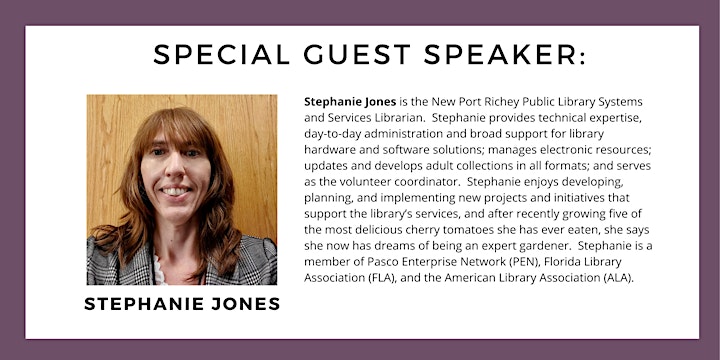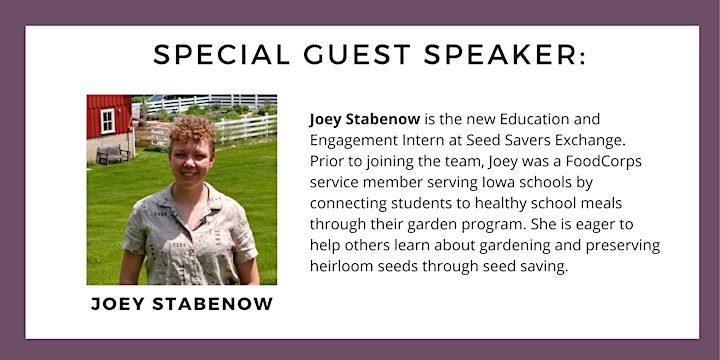 Organizer of Florida Food Forum: Seed Saving Programs and Practices