About this Event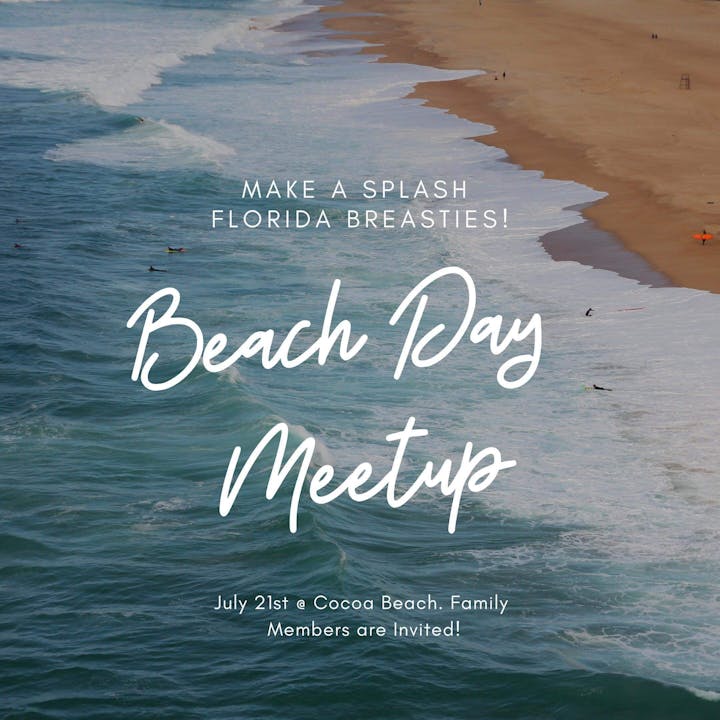 Join us for a day of fun and sunshine on Cocoa Beach! Beach games will be available. Feel free to bring snacks and drinks. The meeting/parking spot for this event is circled in red on the map below :
1) We will have a tent on the public beach. If you are familiar with the area and want to immediately get to the beach, you can find Rachel (@rachfont on IG) there starting at 11:00am.
2) Parking for Alan Shepard Park is $15 for the day. We recommend carpooling with any Breasties to make it cost efficient for you :). There are also lots of parking options near the beach!
Family members of Breasties (spouses/partners, children, parents, etc.) are invited to this event as well. All are welcome!
Be sure to follow us on Instagram and Facebook to stay up to date!
Instagram - @florida_breasties
Facebook - Florida Breasties